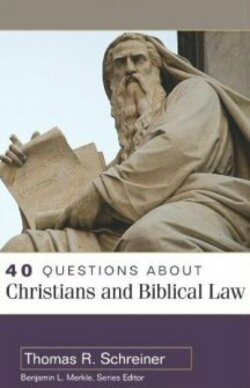 From the new perspective on Paul to dispensationalism, covenant theology, and theonomy, every major theological issue is impacted by how you think about the biblical law. The problem for many of us is that we are unsure where to start.
Dr. Tom Schreiner understands the importance of this subject. "The role of the Law is closely related to justification," Schreiner says. "Understanding the Law, then, is of the utmost importance for one's theology of salvation." Furthermore, "the Law relates to the will of God. All believers long to do God's will and to please him. What place does the Law occupy in terms of Christian obedience and sanctification?" Schreiner asks 40 questions and provides lucid answers concerning the Law and how it relates to other Christian doctrines.
Ask yourself the right questions
Each chapter includes reflection questions for you to answer on your own or as part of a group study. These well-crafted, thoughtful questions help you slow down and improve your comprehension.
* * *
Explore the interplay between Christianity and biblical law in 40 Questions about Christians and Biblical Law today.