"Who is Jesus?" is one of the most frequently asked questions in human history. It's likely more books have been written on the topic than any other.
But it's much more than just a popular topic. You literally can't ask a more important question.
I could answer it in a few different ways.
Many people call him a great moral teacher, a good person who was worthy to be imitated (both very true statements).
For Christians, he is the unique Son of God, fully God and fully human, the savior of the world, who came to take away the sins of the world.
That's the short answer. Most people only take it that far. They know only the basics about Jesus.
Others grab a few lines of the great creeds of the early church, which many people recite weekly in worship services worldwide. The Nicene Creed and Apostle's Creed provide statements about both the divinity and humanity of Jesus that have stood for centuries.
The Nicene Creed tells us he is: "One Lord Jesus Christ, the Only Begotten Son of God, born of the Father before all ages. God from God, Light from Light, true God from true God, begotten, not made, consubstantial with the Father; through him all things were made."
It's a mouthful of great theology.
But to really answer the question—again the most important question you can ask—it's important to dive in deep not into what other people believe, but what you do.
That's what this article does. I want to help you discover an answer to that question that will last your whole life through.

Why it matters who Jesus is
Search for the evidence
What does the Bible say about the life of Jesus?
What does Jesus say about his own identity?
Next steps in searching for Jesus
Books for further study about Jesus
Why it matters who Jesus is
You don't have the hours in your day to research every person in history (obviously). Even important historical figures, like Napoleon, Alexander the Great, and Qin Shi Huang (China's first emperor) often do not make our daily reading lists.
So what makes Jesus different? Why should you devote your precious time to answering the question, "Who is Jesus?"
It's an honest and important question. Here are three reasons everyone should take the time to answer it:
1. Jesus's cultural impact
For more than two thousand years, every major (and minor) event in Western history had to be considered through the prism of Jesus and his followers. These key events—from Rome's fall to the World Wars of the twentieth century—were either responded to or initiated by people who claimed allegiance to Jesus.
Many of the great pieces of art and literature in the Western tradition have connections to the life and legacy of Jesus. Of course, you have Leonardo da Vinci's "The Last Supper" and "The Transfiguration" by Raphael, two of the most famous Renaissance paintings of Jesus. But also, much of the paintings of impressionist painter Vincent van Gogh were inspired by his deep faith in Jesus Christ.
The same could be said of many of history's great writers, such as Augustine of Hippo, Fyodor Dostoyevsky, C. S. Lewis, and J. R. R. Tolkien.
Even if Jesus's life was nothing more than an historical event and had no spiritual implications, understanding who he is would be critical for understanding the world today.
2. Jesus's impact on people near you
Nearly 2.4 billion people on earth claim adherence to some kind of Christian faith. That's close to one in three people on Earth. Although there are still places in the world with very few Christians, you'll engage people every day who have wrestled with the question of Jesus's identity just like you are right now. Diving into the life and identity of Jesus gives you access to hours and hours of consequential discussions with loved ones and strangers alike.
3. Jesus's eternal impact
Above all, it's worth our time to look into the life of Jesus because of the nature of Jesus's claims. Other historical figures may have had enormous impact over the events of their day. Some led hundreds of thousands into battle. Others ignited revolutions. But then they died.
Jesus tells us in the Bible that what we say about him today matters —over two thousand years later. Jesus says in John 14:6–7: "I am the way, the truth, and the life. No one comes to the Father except through me. If you know me, you will also know my Father. From now on you do know him and have seen him."
Jesus says he is the only way to God the Father. We ignore that statement at our own risk. We may study his life and come to a different conclusion. That's up to us. But if we never really study Jesus's identity, we take the risk that he is right and we'll miss out on an eternal relationship with our Creator.
So the stakes are high. You can come to your own conclusion to the question, "Who is Jesus?" But you can't ignore that important question altogether.
Search for the evidence
So where do we go to find more about who Jesus is? We have options. Historically, most people have turned to three types of sources.
1. Non-Christian historical sources
Some people mistakenly believe that all the sources for the life of Jesus come from Christian sources. But that's not true. In his short book, Who Is Jesus of Nazareth?, New Testament scholar Craig Blomberg notes there are around a dozen references to Jesus in non-Christian sources in the early centuries of the common era. These sources include the writings of the historian Josephus, the Talmud, and a variety of Greek and Roman writings.
Blomberg says using just these non-Christian sources, it's possible to confirm the major elements of what the early church taught about Jesus, including that he lived as a Jew in the first third of the first century, was born out of wedlock, attracted crowds, and was crucified by the Romans. These sources also said that many of his followers believed he was the Messiah. "This belief did not disappear, despite Jesus' death, because a number of his supporters claimed to have seen him resurrected from the dead," Blomberg wrote. "His followers, therefore, continued consistently to grow in numbers, gathering together regularly for worship and instruction and even singing hymns to him as if he were a god (or God)."
2. Reconstructing history
Over the past century, academically trained historians have begun interacting with the historical data about Jesus a bit differently. Often described as the "Search for the Historical Jesus," this movement has sought to reconstruct the life of Jesus through historical understandings of life in first-century Palestine.

In Scot McKnight's 2010 article in Christianity Today, "The Jesus We'll Never Know," he makes three important points about the historical methods employed by these scholars. First, these scholars used historical methods (which differed depending upon the historian) to reconstruct Jesus's life. Second, they assume that the Gospel writers "overcooked their portrait of Jesus, and that the church's Trinitarian theology wildly exceeds anything Jesus thought about himself and anything the evangelists [Gospel-writers] believed." Third, this caused the historical Jesus scholars to create a picture of Jesus that looks little like the canonical "Jesus of faith" presented in the Gospels.
The problem, of course, is that these scholars had to toss out a large portion of the most historically rich documents about the life of Jesus because they believed them to be prejudiced by the theological convictions of early Christians. That's not a fruitful method.
3. Christian sources
The most famous and important of the historical sources about Jesus come from Christian sources. These sources represent the people and the traditions that knew Jesus best. Of course, they include the Gospels, which are accounts of Jesus's life written by his followers. It also includes other New Testament writings that describe the life of Christ and what it meant for his followers within a few decades of his death. (Most scholars believe that many of Paul's writings are actually closer to the time of Jesus than the Gospels—by as many as a couple of decades.)
Regardless, the biblical sources give us the best picture of who Jesus is.

So that leaves us with the following question.
What does the Bible say about the life of Jesus?

The easy answer is a lot! Jesus is the central figure of the Bible. The Old Testament points to his arrival. The New Testament describes his life and the meaning of his life.
Through both the Old and New Testaments, we're told about the key events of Jesus's life.
1. Prophesied for centuries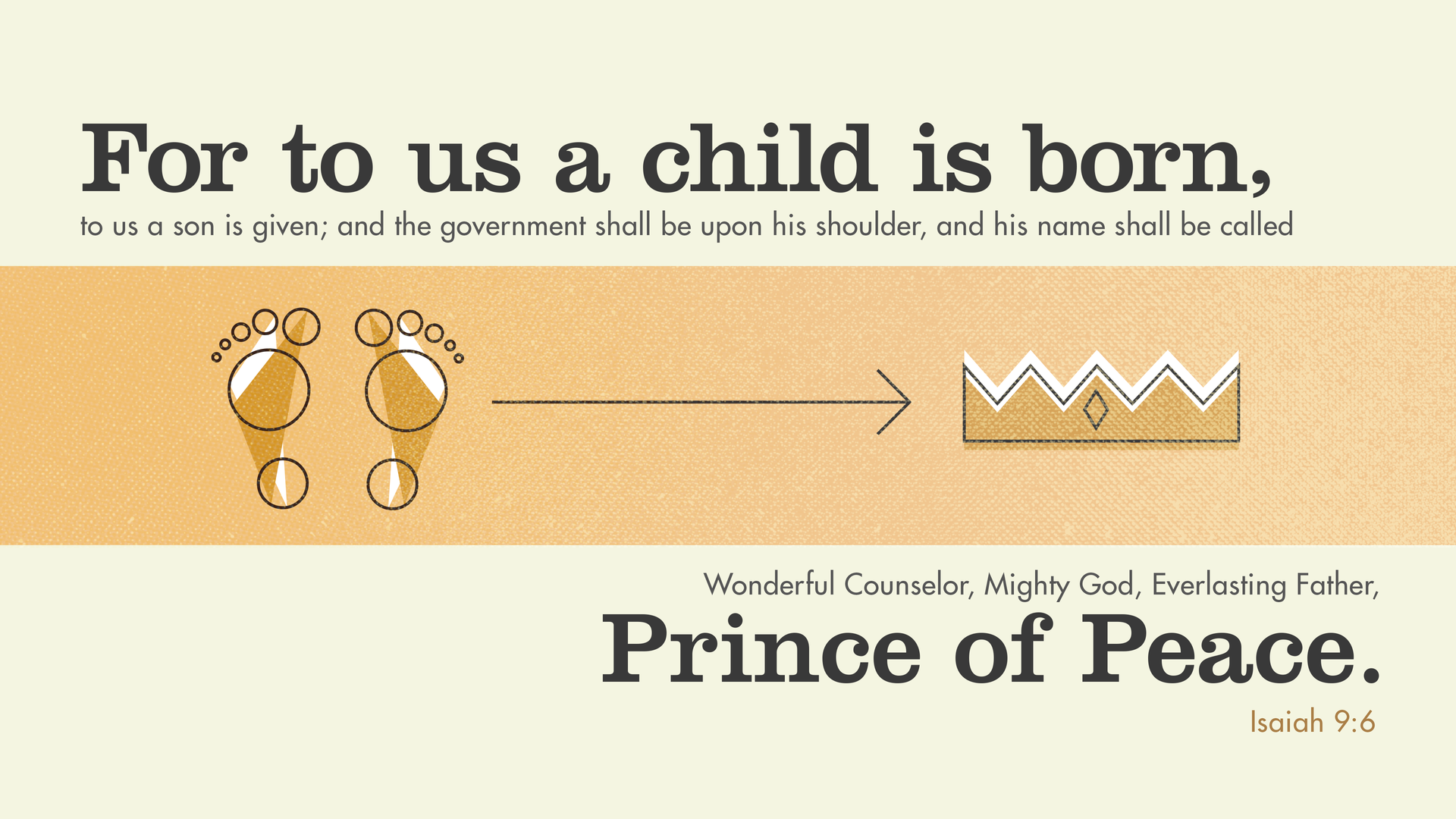 The Apostle Peter tells us that Jesus was God's plan from the start. Even before Adam's sin created our need for a savior, God was at work. Peter writes, "[Jesus] was foreknown before the foundation of the world but was revealed in these last times for you" (1 Pet 1:20).
The Hebrew Scriptures, from the first chapters of Genesis to the prophetic writings just a few centuries before Jesus's birth, foretell, in amazing accuracy, Jesus's life.
Verses
Genesis 3:15
I will put enmity between you and the woman,
and between your offspring and her offspring;
he shall bruise your head,
and you shall bruise his heel."

Daniel 7:13–14
"I saw in the night visions,
and behold, with the clouds of heaven
there came one like a son of man,
and he came to the Ancient of Days
and was presented before him.
And to him was given dominion
and glory and a kingdom,
that all peoples, nations, and languages
should serve him;
his dominion is an everlasting dominion,
which shall not pass away,
and his kingdom one
that shall not be destroyed.
Isaiah 9:6–7
For to us a child is born,
to us a son is given;
and the government shall be upon his shoulder,
and his name shall be called
Wonderful Counselor, Mighty God,
Everlasting Father, Prince of Peace.
Of the increase of his government and of peace
there will be no end,
on the throne of David and over his kingdom,
to establish it and to uphold it
with justice and with righteousness
from this time forth and forevermore.
The zeal of the Lord of hosts will do this.
2. Born of a virgin in Bethlehem
Centuries before his birth, the prophets had told of Jesus's entrance into the world from the womb of a virgin. Because of the popularity of Christmas, it's still one of the characteristics of Jesus's life most people know. The Gospels describe his birth in both Matthew and Luke. Each emphasizes something slightly different about these events.
The virgin birth is more than mere history, although it is certainly that. The virgin birth is a theological statement by the Gospel writers about Jesus's divinity. Both Matthew and Luke tell us that Jesus is born from the Holy Spirit.
Jesus's birth in Bethlehem, "the city of David," was foretold centuries earlier. Just outside of Jerusalem, Bethlehem was the birthplace of David and squarely places Jesus within the tradition of Israel's most revered king.
Verses
Isaiah 7:14
Therefore the Lord himself will give you a sign. Behold, the virgin shall conceive and bear a son, and shall call his name Immanuel.
Matthew 1:18–25
Now the birth of Jesus Christ took place in this way. When his mother Mary had been betrothed to Joseph, before they came together she was found to be with child from the Holy Spirit. And her husband Joseph, being a just man and unwilling to put her to shame, resolved to divorce her quietly. But as he considered these things, behold, an angel of the Lord appeared to him in a dream, saying, "Joseph, son of David, do not fear to take Mary as your wife, for that which is conceived in her is from the Holy Spirit. She will bear a son, and you shall call his name Jesus, for he will save his people from their sins." All this took place to fulfill what the Lord had spoken by the prophet: "Behold, the virgin shall conceive and bear a son, and they shall call his name Immanuel"(which means, God with us). When Joseph woke from sleep, he did as the angel of the Lord commanded him: he took his wife, but knew her not until she had given birth to a son. And he called his name Jesus.
3. Grew up in Nazareth
The Gospels tell us little about the early life of Jesus. We have only one canonical story between the birth narratives and his baptism which began his earthly ministry.
Luke 2:41–50 describes a time when Jesus accompanied Mary and Joseph to Jerusalem for Passover. He gets left behind when the family leaves. When his earthly parents return to Jerusalem to retrieve him, they find him sitting in the temple talking with the teachers, presumably about Scripture. Luke says the teachers were "astounded" by young Jesus's insight.
Bookending the story are Luke's descriptions of Jesus's physical, spiritual, and mental maturation during the decades before the beginning of his public ministry (Luke 2:40, 52).
Verses
Matthew 2:23
And he went and lived in a city called Nazareth, so that what was spoken by the prophets might be fulfilled, that he would be called a Nazarene.
Luke 2:39
And when they had performed everything according to the Law of the Lord, they returned into Galilee, to their own town of Nazareth.
Luke 2:52
And Jesus increased in wisdom and in stature and in favor with God and man.
4. Baptized by John
All four Gospels tell the story of John the Baptist's baptism of Jesus. The event launches Jesus's ministry and is highlighted by the voice of God the Father saying, "You are my beloved Son, with you I am well-pleased" (Mark 1:11).
Note that God the Father referred to Jesus as his Son. That's a critical reminder of one of the Bible's chief claims about Jesus—he is God's Son.
Matthew 3:13–15
Then Jesus came from Galilee to the Jordan to John, to be baptized by him. John would have prevented him, saying, "I need to be baptized by you, and do you come to me?" But Jesus answered him, "Let it be so now, for thus it is fitting for us to fulfill all righteousness." Then he consented.
5. Tempted by Satan
Satan's temptation of Jesus is mentioned in only one verse in the Gospel of Mark. Matthew and Luke provide two more complete accounts where Satan tempts Jesus in three ways: hunger, power, and physical safety. Each time Jesus responds with Scripture.

Mark 1:12–13
The Spirit immediately drove him out into the wilderness. And he was in the wilderness forty days, being tempted by Satan. And he was with the wild animals, and the angels were ministering to him.
6. Called disciples
Jesus calls twelve men to follow him in a unique way. Later in the New Testament, they'll be called the Twelve and the Apostles. The Twelve would train under Jesus throughout his ministry and would later become the leaders of the early church.
Mark 3:13–19
And he went up on the mountain and called to him those whom he desired, and they came to him. And he appointed twelve (whom he also named apostles) so that they might be with him and he might send them out to preach and have authority to cast out demons. He appointed the twelve: Simon (to whom he gave the name Peter); James the son of Zebedee and John the brother of James (to whom he gave the name Boanerges, that is, Sons of Thunder); Andrew, and Philip, and Bartholomew, and Matthew, and Thomas, and James the son of Alphaeus, and Thaddaeus, and Simon the Zealot, and Judas Iscariot, who betrayed him.
7. Taught and performed miracles throughout Galilee, Judea, and beyond
For three years, Jesus traveled throughout ancient Palestine, teaching about the coming kingdom of God and performing a number of miracles. Mark 1:21 tells us that those who heard his teaching "were astonished … because he was teaching them as one who had authority, and not like the scribes."
Matthew records Jesus's most famous sermon, known as the Sermon on the Mount, in 5:1–7:29. Luke shares a similar version of the sermon in 6:20–49, which is usually called the Sermon on the Plain.
Jesus's miracles are so numerous in the Gospels it's tough to summarize them. We're told he heals the sick, brings the dead to life, and turns water into wine, for example.
Matthew 7:29
For he was teaching them as one who had authority, and not as their scribes.

Matthew 14:14
When he went ashore he saw a great crowd, and he had compassion on them and healed their sick.
Mark 3:9–10
And he told his disciples to have a boat ready for him because of the crowd, lest they crush him, for he had healed many, so that all who had diseases pressed around him to touch him.
8. Arrested and tried by both the Jewish authorities and the Romans
Upset by Jesus's growing popularity and the table-turning experience in the temple described in the Gospels, Jewish authorities enlisted the help of one of Jesus's own disciples (Judas) to ensure his arrest.
Jesus is tried before both the Jewish and Roman authorities and sentenced to death.
Mark 14:43–44
And immediately, while he was still speaking, Judas came, one of the twelve, and with him a crowd with swords and clubs, from the chief priests and the scribes and the elders. Now the betrayer had given them a sign, saying, "The one I will kiss is the man. Seize him and lead him away under guard."
John 18:19
The high priest then questioned Jesus about his disciples and his teaching.
John 18:38–39
Pilate said to him, "What is truth?" After he had said this, he went back outside to the Jews and told them, "I find no guilt in him. But you have a custom that I should release one man for you at the Passover. So do you want me to release to you the King of the Jews?"
9. Crucified and buried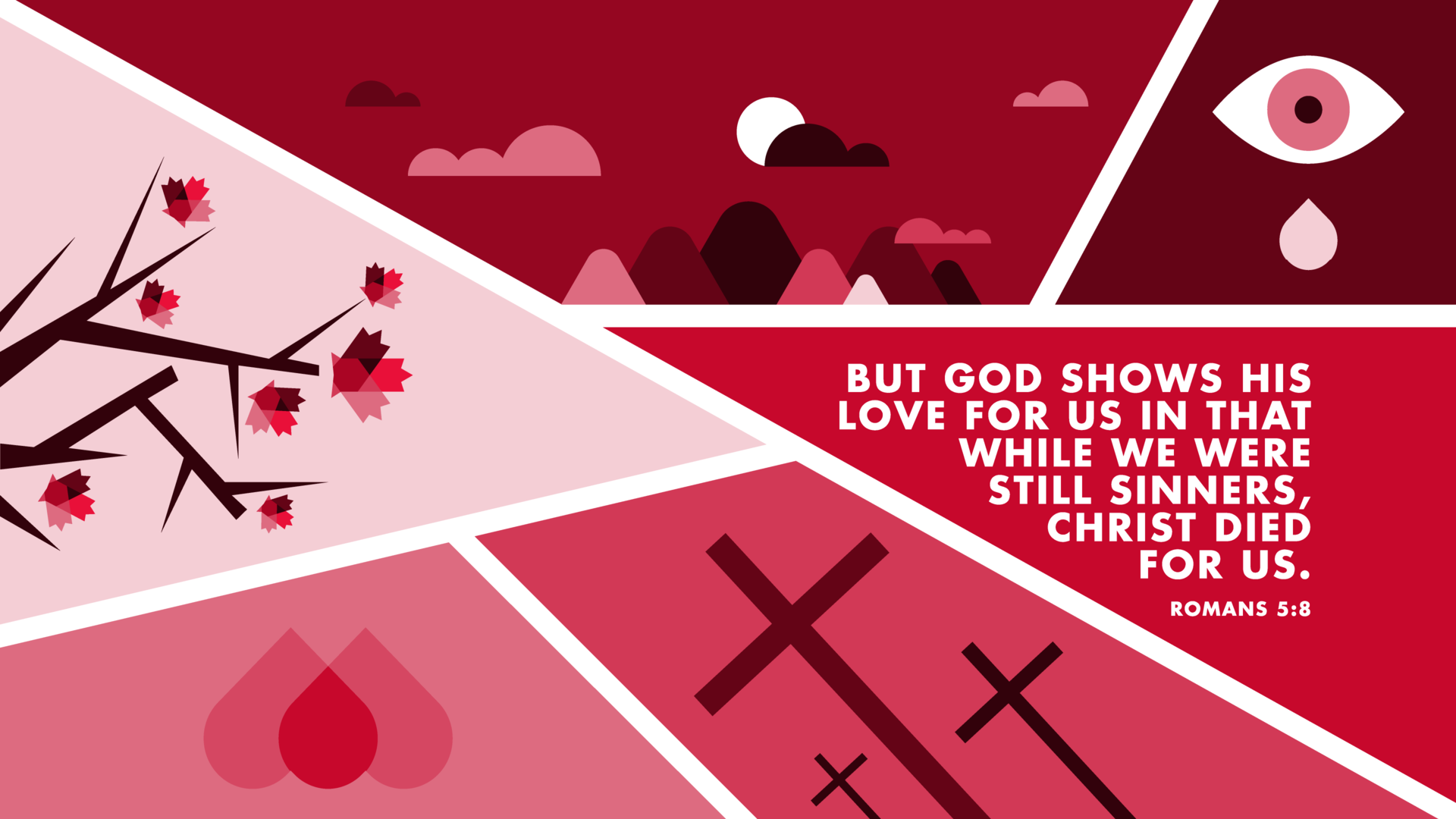 Jesus was severely beaten and nailed upon a Roman cross. According to the Gospel of Mark, Jesus hung on the cross for six hours. Before dying, he cried out in agony: "My God, my God, why have you abandoned me?" (Mark 18:34). John tells us that he says, "It is finished," before dying (John 19:30).
Jesus is buried in a tomb borrowed from Joseph of Arimathea. The Roman authorities place guards at the tomb to ensure no one steals his body.
Verses
Luke 23:23–24
But they were urgent, demanding with loud cries that he should be crucified. And their voices prevailed. So Pilate decided that their demand should be granted.

Luke 23:50–56
Now there was a man named Joseph, from the Jewish town of Arimathea. He was a member of the council, a good and righteous man, who had not consented to their decision and action; and he was looking for the kingdom of God. This man went to Pilate and asked for the body of Jesus. Then he took it down and wrapped it in a linen shroud and laid him in a tomb cut in stone, where no one had ever yet been laid. 54 It was the day of Preparation, and the Sabbath was beginning. The women who had come with him from Galilee followed and saw the tomb and how his body was laid. 56 Then they returned and prepared spices and ointments.On the Sabbath they rested according to the commandment.
Matthew 27:65–66
Pilate said to them, "You have a guard of soldiers. Go, make it as secure as you can." So they went and made the tomb secure by sealing the stone and setting a guard.
10. Resurrected
On Sunday morning, Matthew describes the arrival to the tomb of Mary Magdalene and "the other Mary." They experience an earthquake and see an angel who tells the women: "He is not here. For he has risen, just as he said. Come and see the place where he lay" (Matt 28:6).
Mark 16:6–8
And he said to them, "Do not be alarmed. You seek Jesus of Nazareth, who was crucified. He has risen; he is not here. See the place where they laid him. But go, tell his disciples and Peter that he is going before you to Galilee. There you will see him, just as he told you." And they went out and fled from the tomb, for trembling and astonishment had seized them, and they said nothing to anyone, for they were afraid.
John 20:1–2
Now on the first day of the week Mary Magdalene came to the tomb early, while it was still dark, and saw that the stone had been taken away from the tomb. So she ran and went to Simon Peter and the other disciple, the one whom Jesus loved, and said to them, "They have taken the Lord out of the tomb, and we do not know where they have laid him."
11. Ascended into heaven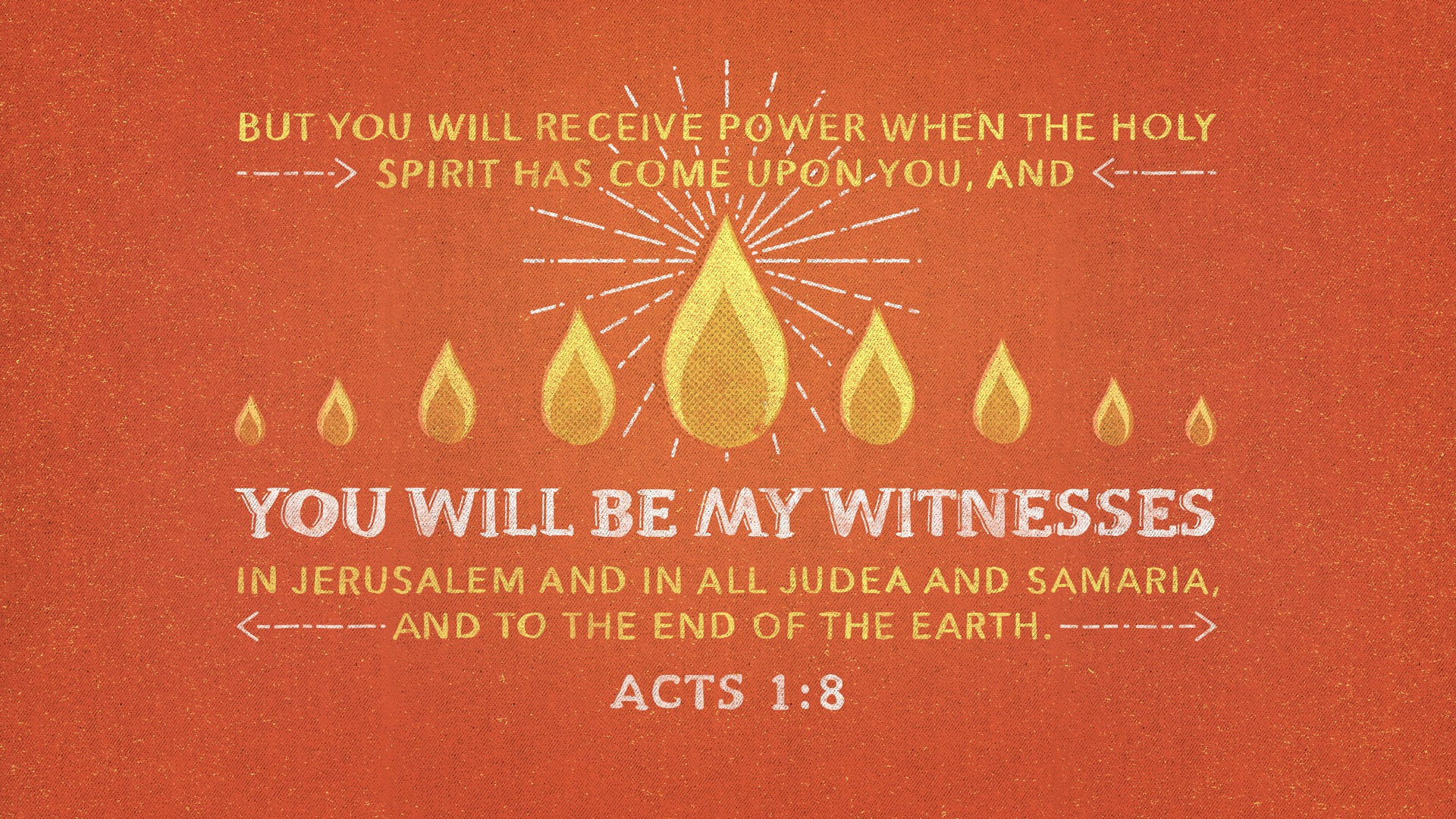 Jesus stayed on earth for forty days, teaching his disciples after the resurrection. He commissioned the disciples to go throughout the world, making disciples in his name (Matt 28:19–20). He then ascended into heaven, and two men in white linens tell his followers to expect him to return "the same way that you have seen him going into heaven" (Acts 1:11).
Luke 24:50–51
And he led them out as far as Bethany, and lifting up his hands he blessed them. While he blessed them, he parted from them and was carried up into heaven.

Acts 1:6–9
So when they had come together, they asked him, "Lord, will you at this time restore the kingdom to Israel?" He said to them, "It is not for you to know times or seasons that the Father has fixed by his own authority. But you will receive power when the Holy Spirit has come upon you, and you will be my witnesses in Jerusalem and in all Judea and Samaria, and to the end of the earth." And when he had said these things, as they were looking on, he was lifted up, and a cloud took him out of their sight.
12. Returning as the conquering king
New Testament writers echo the words of the two men in white described in Acts 1 (and Jesus's own words in the Gospels), saying that one day Jesus will return. While Jesus came the first time as the suffering servant of Isaiah 53, the Bible says he will return as the conquering king that John describes in vivid terms throughout the book of Revelation.
Verses
Revelation 1:12–16
So when they had come together, they asked him, "Lord, will you at this time restore the kingdom to Israel?" He said to them, "It is not for you to know times or seasons that the Father has fixed by his own authority. But you will receive power when the Holy Spirit has come upon you, and you will be my witnesses in Jerusalem and in all Judea and Samaria, and to the end of the earth." And when he had said these things, as they were looking on, he was lifted up, and a cloud took him out of their sight.

Revelation 19:13–14
He is clothed in a robe dipped in blood, and the name by which he is called is The Word of God. And the armies of heaven, arrayed in fine linen, white and pure, were following him on white horses.
Revelation 22:6–7
He is clothed in a robe dipped in blood, and the name by which he is called is The Word of God. And the armies of heaven, arrayed in fine linen, white and pure, were following him on white horses.
What does Jesus say about his own identity?
The Bible tells us much more about who Jesus is than simply the details of his life. The Bible also helps us understand what Jesus's life means to us. Jesus himself does this throughout the Gospels. For example, in the Gospel of John, Jesus uses seven "I am" statements to self-identify, describe how he interacts with us, and communicate his purpose in the world. Jesus's earliest followers would have clearly understood many of these self-identifying statements as Jesus placing the authority of God on himself.
"I am the bread of life" (John 6:35)
Jesus declares that he is ultimately satisfying for the human soul. Unlike normal bread, anyone who enters into a relationship with Jesus will never experience the deep, soul-desperate hunger for hope and meaning that too often accompanies human existence.
"I am the light of the world" (John 8:12)
Although we live in a dark world where it's often hard to know how to respond to what's around us, Jesus tells us to look to him as the light, saying "the one who who follows me will never walk in darkness, but have the light of life."
"I am the door" (John 10:7)
Specifically referencing the door (or gate) of a sheep pen, Jesus tells us that he provides safety and security for all who follow him, just as a shepherd provides it for sheep. Evil may pursue you, but it ultimately cannot destroy you.
"I am the good shepherd" (John 10:11)
Again going back to the shepherd metaphor, Jesus describes himself as the good shepherd who will "lay down my own life for the sheep." Jesus points ahead to his saving work on the cross to help us understand his love and care for his followers.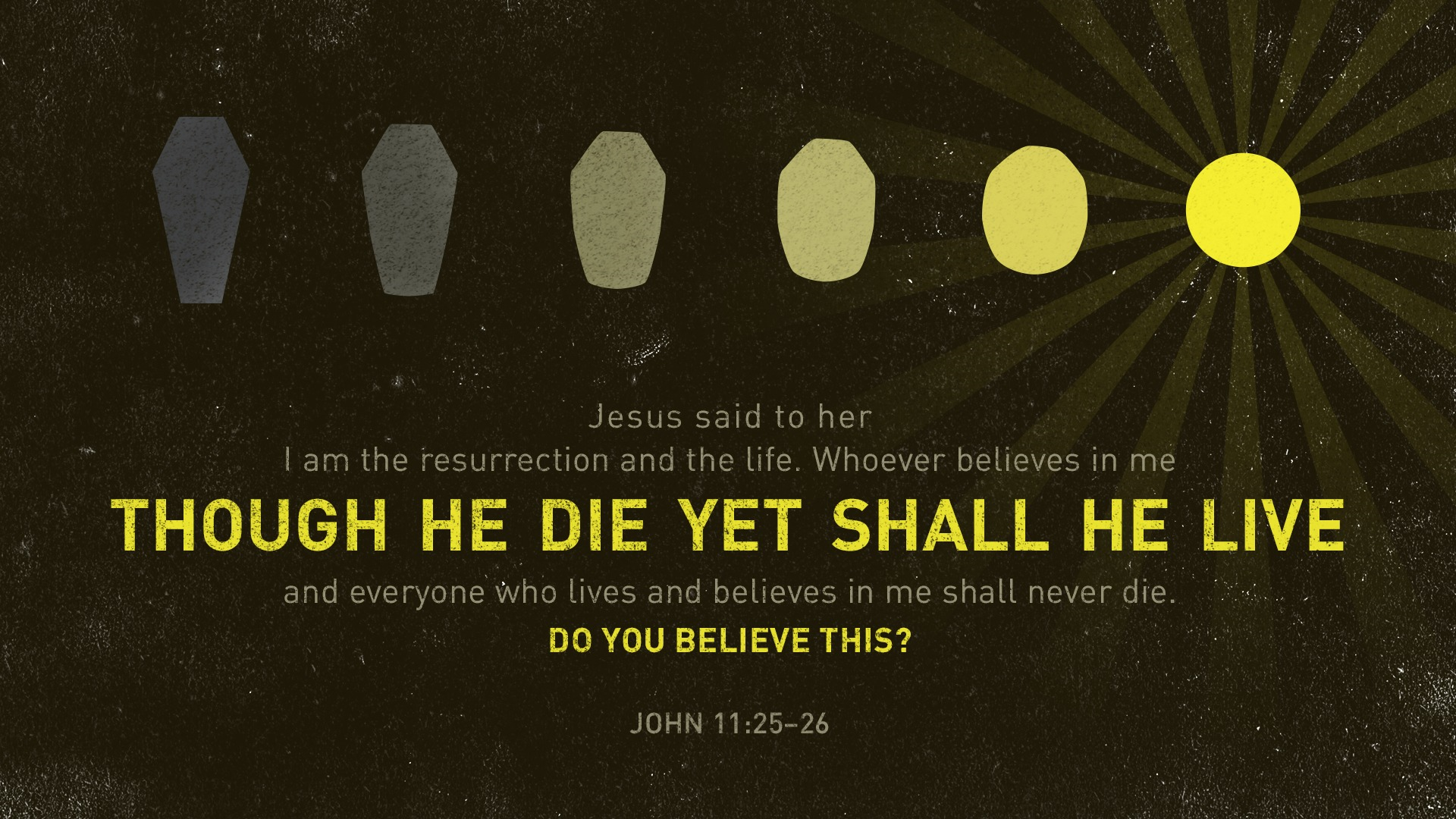 "I am the resurrection and the life" (John 11:25)
Because of Jesus, even death cannot defeat us. "The one who believes in me, even if he dies, will live" (John 11:25). This is the hope Jesus-followers lean on in the most difficult days, as we face death today.
"I am the way, and the truth, and the life. No man comes to the father except through me" (John 14:6)
Jesus is unique in all of human history. It is only through him—and the redeeming work he did for us on the cross—that gives us access to God the Father. He, himself, is the narrow gate that leads to life that he describes in Matthew 7:14.
"I am the true vine" (John 15:1)
As believers, we're only fruitful when we're connected to Jesus. He is the one who gives us the power to impact the world around us in his name. We must stay in constant communion with him.
Who do you say that I am?
No person in the history of the planet has had more of an impact than Jesus. His influence on the world has been truly unique.
Scottish Reformer John Knox once said it like this: "No one else holds or has held the place in the heart of the world which Jesus holds. Other gods have been as devoutly worshipped; no other man has been so devoutly loved."
In Matthew 16:13–19, the Bible describes an intriguing conversation between Jesus and his followers.
"Who do the people say that I am?" Jesus asked. His disciples responded, "Some say John the Baptist; others, Elijah; still others, Jeremiah or one of the prophets" (v. 14).
But it's Jesus's question back that's so critically important for us today.
"Who do you say that I am?"
Throughout the centuries many people have had opinions about the identity of Jesus.
Like I mentioned earlier, some have called him a great teacher. That's hard to deny. His teachings have formed the core of Western moral thought for two thousand years.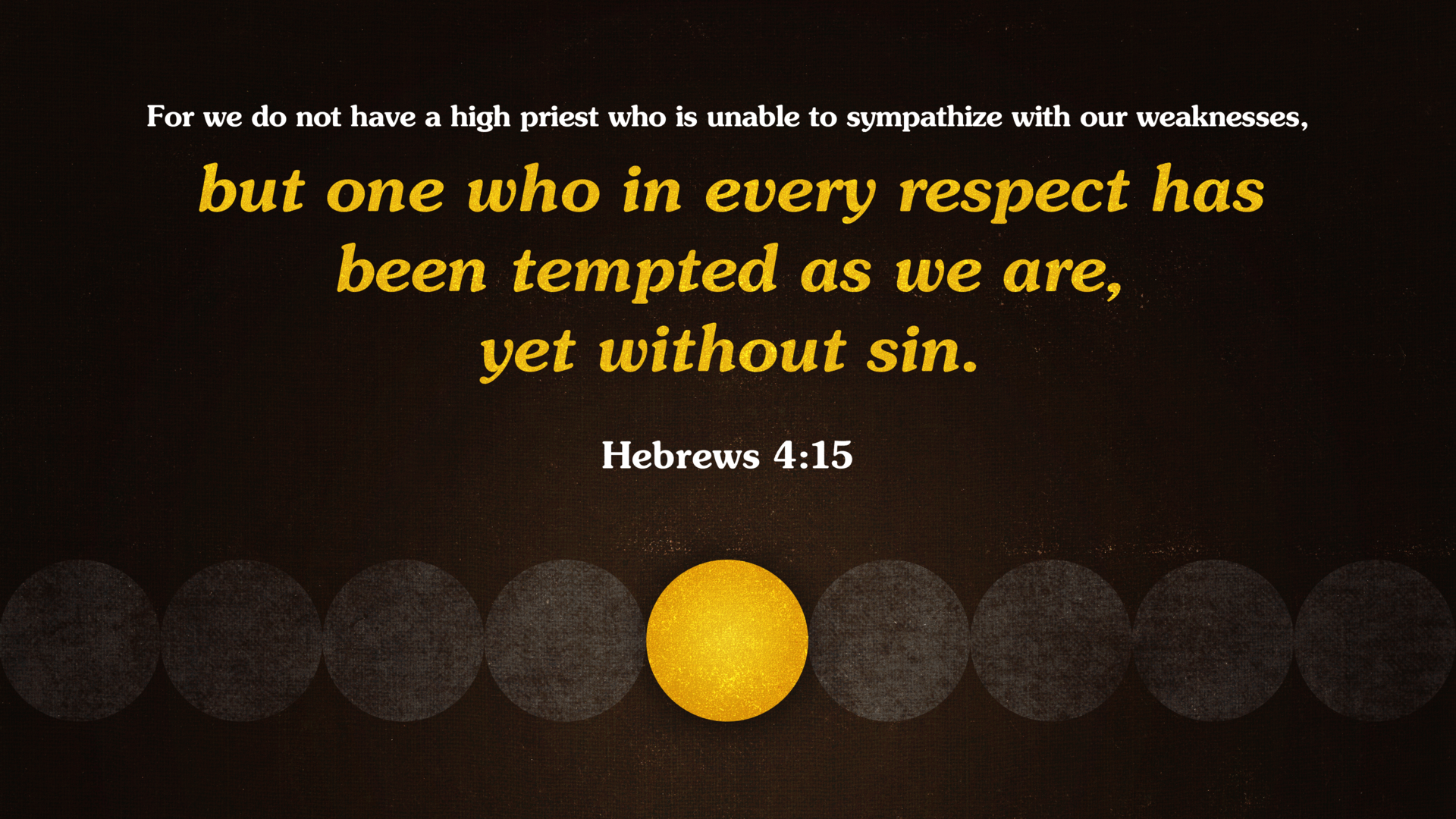 Others say Jesus was a good person. Again, that's absolutely true. The New Testament book of Hebrews describes him as "one who has been tempted in every way as we are, yet without sin" (4:15).
But the most important question about Jesus isn't what others say about Jesus.
It's "Who do you say that I am?"
In his classic mid-twentieth century book, Mere Christianity, C. S. Lewis says we have far fewer options than we believe as we answer the question, "Who is Jesus?"
Lewis wrote, "Either this man was, and is, the Son of God: or else a madman or something worse. You can shut him up for a fool, you can spit at him and kill him as a demon; or you can fall at his feet and call him Lord and God. But let us not come with any patronizing nonsense about his being a great human teacher. He has not left that open to us. He did not intend to."
So what's your answer?
Who do you say that he is?
Next steps in searching for Jesus
You can find many great books that can help you dig more into who Jesus is. Some of my favorites include The Case for Christ, Mere Christianity, and Simply Christian.
But of course, the best place to start is in the pages of the New Testament. Take a look at the Gospel of John, which will not only help you understand the life of Jesus but will help you understand what it means for your life.
Or consider starting a Bible reading plan through the free Logos Bible app. Here you can begin a regular reading pattern of either the whole Bible, the New Testament, the Gospels, or any part of Scripture you'd like.
And take refuge in Jesus's words recorded in the Gospel of Luke:
So I say to you, ask, and it will be given to you. Seek, and you will find. Knock, and the door will be opened to you. For everyone who asks receives, and the one who seeks finds, and to the one who knocks, the door will be opened. (Luke 11:9–10)
Jesus is ready and able to meet you as you seek him with all your heart.
Books for further study about Jesus