Our team scoured all books from acclaimed Christian publishers released in 2021 and picked our favorites—everything from commentaries to biblical languages to practical ministry and more.
Best new Lexham titles
In Wonderfully Made, John Kleinig forms a proper, biblical theology of our bodies. Through his keen sensitivity to Scripture's witness, Kleinig explains why bodies matter. While sin has corrupted our bodies and how we think of them, God's creation is still good. Thus, our bodies are good gifts. Kleinig addresses issues like shame, chastity, desire, gender dysphoria, and more by integrating them into the biblical vision of creation.


Ministers of Reconciliation: Preaching on Race and the Gospel by Daniel Darling, ed.
Race is one of the most pressing issues of our time—how should pastors tackle it from the pulpit? In this collection of essays, contributors like J. D. Greear, Bryan Loritts, and Juan R. Sanchez explore issues of race and ethnicity from various perspectives, offering guidance to pastors on how to address those topics in their own contexts.


Baptism: A Guide to Life from Death by Peter Leithart
Baptism is the doorway into membership in the church, but the sacrament meant to unite us is often a spring of division instead. Peter Leithart recovers the baptismal imagination of the Bible, explaining how baptism works according to Scripture. Then, in conversation with Christian tradition, he shows why baptism is something worth recovering—and agreeing on.
Best new P&R titles
In this newest addition to the Reformed Expository Commentary Series, Doriani examines Paul's message to the early Church in Rome in detail, providing readers with the historical, cultural, and biblical context for each chapter, along with structural analysis and theological lessons and an exploration of the core of Pauline theology.


Through short meditative readings and reflection questions, Donald McKim explores Puritan teaching on prayer to inspire and inform personal devotion time. You will discover how to bring God into all aspects of your life through prayer.


Jesus' last words on the cross hold great meaning and deep redemptive significance. In this devotional work, we are reminded of the implications of these words for our lives.
Best new Kregel titles
40 Questions probes the most pressing problems churchgoers and beginning Bible students encounter when they try to read and understand the Bible. This second edition includes updated information about Bible translations, biblical interpretation, and Bible study technology and streamlines previous portions to make room for a handful of new issues.


Each volume in the Kerux commentary series combines the insights of an experienced Bible exegete and a homiletician. In this volume, the authors explore the Wisdom Psalms—like Job, Proverbs, and Ecclesiastes. They also provide a contemporary restatement; communication insights for the key biblical concept; and an explanation of the essential message for the original listeners or readers.
Köstenberger and Patterson present an interpretive approach to the Bible that gives due consideration to the historical setting, literary context, and theological message of a given passage. Working through the major genres of Scripture and showing how their method applies to each one, the authors provide interpretive examples to guide the student in proper exegesis.
Though Jeremiah's message varies throughout the book, Goldingay says we gain insights into the prophet's theology by viewing the book in its entirety. The author considers Jeremiah, his individual circumstances and those of Judah, and his message to help readers learn about God, Israel as the people of God, the nature of wrongdoing and prophecy, and what we know about the future.
In this volume of the Reformation Commentary on Scripture, Church historian Christopher Boyd Brown guides readers through a diversity of early modern commentary on chapters 13–21 of the Gospel of John. Readers will hear from familiar voices and discover lesser-known figures from a range of theological traditions including Lutherans, Reformed, Anglicans, and more.


Integrating insights from psychology and theology, Relational Spirituality lays out the basis for relational transformation and how it works practically in the context of relationships and community. Highlighting key characteristics of spiritual communities that foster transformation, the authors equip spiritual leaders and practitioners to more effectively facilitate spiritual growth for themselves and those they serve.
Best new Crossway titles
This passage-by-passage commentary of Matthew, Mark, and Luke is designed to strengthen the global church with a widely accessible, theologically sound, and pastorally wise resource for understanding and applying the overarching storyline of the Bible. Featuring the full text of the ESV Bible and crisp, theologically solid exposition and application, this commentary is rich in biblical theology and broadly Reformed doctrine.
This ESV Concise Study Bible combines the features of a study Bible with the affordability of an economy edition, delivering outreach-oriented resource-rich content. It features 12,000+ study notes, 150+ maps and charts, 15+ illustrations, and an introduction to each book that outlines its setting, background, and key themes.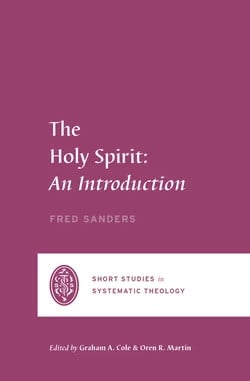 In this helpful introduction, theologian Fred Sanders clears the confusion by highlighting the Holy Spirit's place in the Trinity. He focuses on the Spirit's relation to the Father and the Son and then on his work in the lives of believers. Written for pastors, students, and laypeople, this addition to the Short Studies in Systematic Theology series underscores the essential role the Holy Spirit plays in salvation history.
Best new Baker Books titles
This volume, the first in a new series on the Prophets, explores the contemporary significance of these prophetic books. Each series volume is both critically engaged and sensitive to the theological contributions of the text.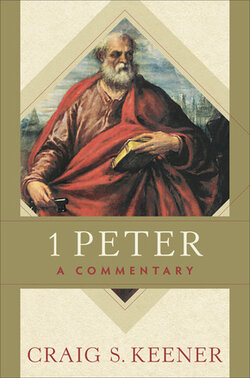 Leading New Testament scholar Craig Keener, one of the most trusted exegetes working today, is widely respected for his thorough research, sound judgments, and knowledge of ancient sources. Keener's commentary on 1 Peter features his meticulous, comprehensive research and offers a wealth of fresh insights.


First and Second Thessalonians stand out for their intensely personal nature and provide a rare glimpse into Paul's methods of pastoral care. This practical commentary interacts with the best scholarship on the Thessalonian letters while offering fresh new insights.
Best new Eerdmans titles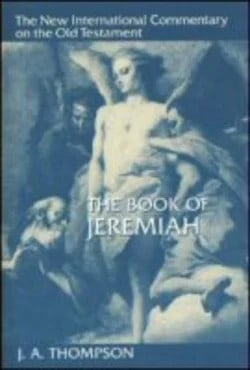 In this commentary on Jeremiah, J. A. Thompson starts by looking at the role of the prophets in Israel and Jeremiah's place among them. Next, he discusses the historical setting of Jeremiah's message. Finally, he examines the book of Jeremiah itself, focusing on its structure and composition before considering some important issues for exegesis.


Since 2004, Waltke's magisterial two-volume NICOT commentary on the book of Proverbs has been recognized as a definitive exegesis of the Hebrew text. In Proverbs: A Shorter Commentary, Waltke and Ivan De Silva offer an abridged and revised version of the preeminent commentary, which is more accessible to students, pastors, and Bible readers but preserves the exegetical depth, erudition, and poetic insight of the original.
In this concise commentary, noted theologian and exegete Frederick Dale Bruner turns his scholarly attention to Paul's letter to the Romans. He relays his findings on what he calls the "Fifth Gospel" and its central claim that "through the Father's love, Jesus's passion, and the Spirit's application of this passionate love, human beings can have a perfectly right relationship with God—by simple faith in his Christ."
Best new Zondervan titles
A Theology of Paul and His Letters is a landmark study of the apostle's writings by one of the world's leading Pauline scholars, Douglas J. Moo. Engaging, insightful, and wise, this substantive, evangelical treatment of Paul's theology offers extensive engagement with the latest Pauline scholarship without sacrificing its readability.
Each passage in this unique, award-winning commentary brings the ancient messages of the Bible into today's context. It's the ideal resource for preachers, teachers, and serious students of the Bible, giving them the tools, ideas, and insights they need to communicate God's Word with the same powerful impact it had when it was first written.


The study and observational notes that fill this Bible have a passion and sincerity to them that compel further reading—a merging of the earnestness in evangelizing the unbeliever and the compassion to warm the heart of a weary believer who has been battered by the struggles of life. It will lead readers into a lifelong study of God's redemptive story as they explore the stark truth of God balanced with his graciousness in our pain.
***
Did your favorite make this shortlist? See ALL of our top picks for the best new Christan books of 2021.