Zondervan Bible Reference Bundle 3 (62 vols.)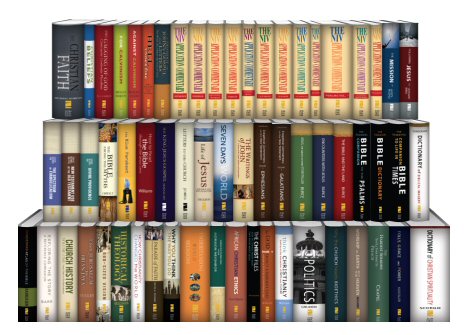 Zondervan Bible Reference Bundle 3 (62 vols.)
•
Runs on Windows, Mac and mobile.
Overview
The Zondervan Bible Reference Bundle 3 combines sixty-two outstanding volumes to bring you today's premiere Bible reference works. This massive bundle is comprised of twelve collections:
Many of the books in this bundle represent groundbreaking studies in their fields, and all are regularly consulted by pastors and professors around the world. Authors and editors include Michael S. Horton, Wayne Grudem, D. A. Carson, Walter C. Kaiser Jr., Gary M. Burge, and Scot McKnight—just to name a few. Valuable for the serious Bible scholar, seminary student, or church leader, the Zondervan Bible Reference Bundle 3 tackles important subjects such as ethics, major world religions, theology, and much more.
With Logos Bible Software, you can reap the maximum benefit from this 62-volume bundle by getting easier access to the contents of this series—helping you to use these volumes more efficiently for research and sermon preparation. Every word from every book has been indexed and catalogued to help you search any books for a particular verse or topic, and giving you instant access to cross-references, footnotes, and more. Along with this, your titles will automatically integrate into custom search reports, passage guides, exegetical guides, and the other advanced features of Logos Bible Software.
What's more, Scripture references are linked directly to Greek and Hebrew texts, along with the English Bible translations of your choice. For any word in any language, you can double-click on that word and your digital library will automatically search your lexicons for a match. That gives you unprecedented access to linguistic data, along with all the tools you need for exegesis and interpretation.
Key Features
Volumes on ethics, world religions, theology, apologetics, church history, and more
Over 25,000 pages of biblical insight
Twelve commentaries written by noted theologians
Thousands of illustrations, charts, maps, and other images to enhance your understanding of Scripture
Product Details
Title: Zondervan Bible Reference Bundle 3
Publisher: Zondervan
Volumes: 62
Pages: 25,012