Logos Bible Software saves 100,000 trees without trying
NEWS RELEASE
Ebook giant saves four times number of trees in Central Park through millions of digital book sales
BELLINGHAM, Wash., August 23, 2012 — When ebooks were almost unknown two decades ago, Logos Bible Software launched its first digital-only resources, saving both consumers and producers vast amounts of time, money and timber — 100,000 trees' worth. Not one of Logos' 28,000 Christian resources uses a single leaf from the 32 million trees consumed each year by the U.S. book publishing industry. Going digital not only spared hundreds of acres of trees — it saved 1.2 million Logos users countless hours of research time and more than 90 percent of their resources' print costs.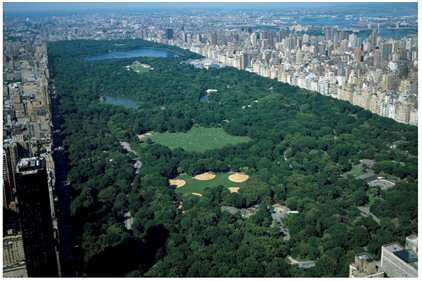 "Having a product that gives users multiple benefits — more than any other on the market — is our top priority," said Logos Marketing Operations Manager Nathan Elson. "Many of our customers have thousands of Logos books in their digital libraries, ones they can access and carry around in the palm of their hands. Could you imagine the space consumed by that many resources, not to mention moving them from place to place?"
Logos ebooks don't tap into the 300 million tons of paper produced worldwide each year, but they do tap into massive libraries of tens of thousands of titles. One of these is the Faithlife Study Bible — 2.2 million words long, including notes, articles and Bible text, making it the world's largest. The all-digital FSB also comes with the free 1.5 million–word Lexham Bible Dictionary.
Logos resources have a global reach, as the electronic Bible study leader now partners with 150 publishers to produce tens of thousands of ebooks in dozens of languages used across more than 200 nations. The Logos 4 ecosystem connects users with massive amounts of information through library searches by author or title, providing access to digital photos, videos, maps, infographics and other media. Logos ebooks are set apart by their advanced Bible study tools, which include cloud-synced notes and highlighting, pop-up Bible verses and more — all available on Macs, PCs, iPhones, iPads, iPod Touches and Android-enabled devices.
For more information about Logos' base package libraries, click here
Logos Bible Software is the leading provider of multilingual tools and resources for Bible study on Macs, PCs and mobile devices. Logos has served pastors, scholars and everyone who wants to study the Bible since 1992, partnering with 150 publishers to offer more than 28,000 Christian ebooks to users in 210 countries.
Contact Logos Media Relations at 800-875-6467 or media@logos.com, or visit www.logos.com/press