Defined by God: a chance for pastors to show appreciation for their wives
NEWS RELEASE
Inaugural Defined by God pastors' wives conference gives pastors way to thank their wives as Pastor Appreciation Month winds down; Lisa Chan, Jani Ortlund, other acclaimed speakers featured at free San Diego event Nov. 1–3
SAN DIEGO, October 23, 2012 — It's Pastor Appreciation Month, but Logos Bible Software is encouraging pastors to show appreciation for their wives by sending them to the free Defined by God Conference November 1–3. The San Diego event aims to give pastors' wives the boost they need to thrive in their ministries and personal lives. Some of the world's top Christian speakers, authors and thinkers, married to some of today's most influential pastors, will share the blessings and challenges of being a pastor's wife. Lisa Chan (married to Francis Chan), Jani Ortlund (married to Ray Ortlund) and others will equip women to strengthen their marriages, families, ministries and friendships.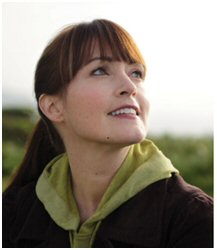 "I know that as pastors' wives, we hear a lot of messages, so sometimes it can feel like it's just gonna be one more thing on our plates," said Lisa Chan. "But I think the uniqueness of this is that it will be just pastors' wives instead of a women's conference or couples' retreat. To me, that's the fun of this."
Defined by God empowers pastors' wives to embrace their identities in Christ so that they can become the leaders, wives, parents, counselors and helpers God designed them to be. The conference offers women a unique opportunity: the chance to connect with other women who know the challenges of being a pastor's wife.
"We're all very like-minded, we have the same struggles, the same desires, husbands who are in the same place in ministry, and so there's camaraderie and the ability to feel united with so many women who are in the same place," Chan adds. "And I'm just asking women to consider how much of a blessing it is to come together with other women to understand exactly where you're at."
Other Defined by God speakers include Amy Groeschel (wife of Craig Groeschel) and Lauren Chandler (wife of Matt Chandler). These leaders, along with five other highly recognized pastors' wives, will direct and encourage women to apply the Bible in their lives, helping them achieve balance between home and church and preparing them for greater service.
To register for Defined by God, click here; to learn more about the event, click here
Presented by Faithlife Women, a division of Logos Bible Software, the Defined by God Conference is also sponsored by Compassion International
The Defined by God Conference gives pastors' wives a chance to connect with one another, think of new ways to lead and help others, and just relax. The conference takes place November 1–3 in San Diego, and attendance is free.
Logos Bible Software is the leading provider of multilingual tools and resources for Bible study on Macs, PCs and mobile devices. Logos has served pastors, scholars and everyone who wants to study the Bible since 1992, partnering with 150 publishers to offer more than 30,000 Christian ebooks to users in 210 countries.
Contact Logos Media Relations at 800-875-6467 or media@logos.com, or visit www.logos.com/press