45% off Hall of Fame Authors
Save on theological all-stars during Logos March Madness.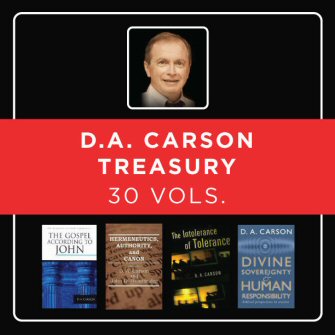 D.A. Carson Treasury (30 vols.)
For a limited time, get 30 key titles from one of the most respected New Testament scholars in the world, bundled for a great discount. Among the widely-popular works included are Hermeneutics, Authority, and Canon Pillar New Testament Commentary: The Gospel according to John Christ and Culture Revisited, and Biblical Interpretation and the Church.
Regular Price:
Save
Your Price: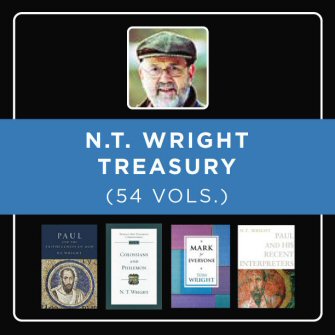 The N.T. Wright Treasury (54 vols.)
New Testament scholar and prolific author N.T. Wright has had a profound influence on the Church, and his writings have been eagerly read worldwide. The N.T. Wright Collection combines 54 of his most beloved works to offer a collection rich in theological depth, engaging in tone, and compelling in biblical wisdom.
Regular Price:
Save
Your Price: