Dr. Jason DeRouchie talks about Jesus in the Old Testament (:10), and Dr. Michael Heiser explains how people were saved in the Old Testament (3:30).
Study the Old Testament with Dr. DeRouchie
What the Old Testament Authors Really Cared About: A Survey of Jesus' Bible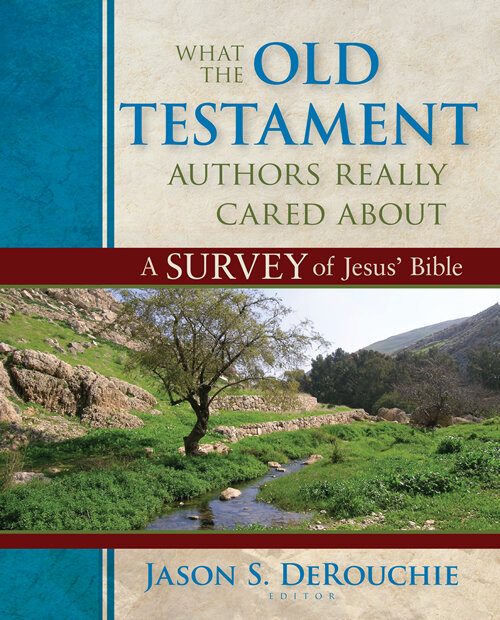 by Jason DeRouchie is gospel-centered and portrays the Old Testament as the foundation for a fulfillment found in the New Testament. Each chapter is written by an Old Testament scholar who is a skilled teacher at one of the finest evangelical schools in North America and specializes in the biblical book covered. John Piper says, "Jason DeRouchie has a sure hand when it comes to guiding a team of scholars. The aroma of his God-centered, Christ-exalting commitments permeate this survey. . . . I would happily put this in the hand of every church member."
Get What the Old Testament Authors Really Cared About: A Survey of Jesus' Bible
today.
Take Heiser's course on the Trinity in the Old Testament
In this revealing course, Dr. Michael Heiser illuminates the Old Testament basis for the Christian Godhead. Dr. Heiser, academic editor at Logos Bible Software, reveals how God was cast as more than one person in the Old Testament and how New Testament writers applied those descriptions to Jesus. Dive into Old Testament theology and powerful descriptions of God, and discover foundational truths for apologetics and Jewish evangelism. Dr. Heiser holds a PhD in Hebrew Bible and Semitic languages, making him an excellent Old Testament guide.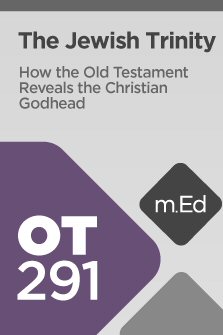 Get The Jewish Trinity: How the Old Testament Reveals the Christian Godhead.