Today's post is from Morris Proctor, certified and authorized trainer for Logos Bible Software. Morris, who has trained thousands of Logos users at his two-day Camp Logos seminars, provides many training materials.
I recently received this question from a Logos user.
To do a passage study, we can use the Passage Guide. Is there something similar for a book study? What tools/feature should I use for effective book study?
I was happy to respond that Logos has tucked away inside the Factbook a feature called Bible Book Guides. This tool assembles background and survey types of information for each book of the Bible. This simple-to-use tool provides a great start for book study. Here's all you have to do:
Choose Tools | Factbook (A)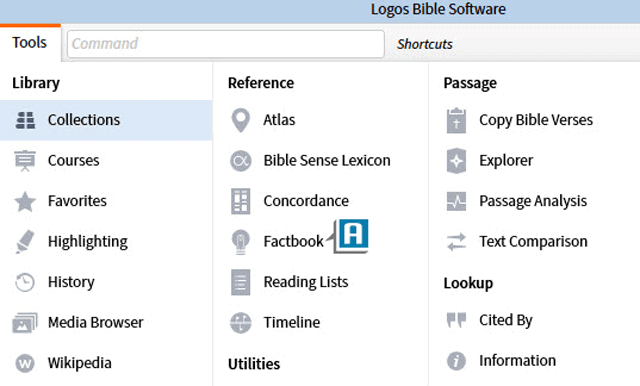 Type in the box a book of the Bible such as Leviticus or Colossians (B)
Select that book from the drop down list (C)
Now enjoy the Bible Book Guide containing hyperlinks to content Logos has assembled and organized from selected resources in your Library! (D)
This feature is available in Logos 6 Bronze and above. For additional training on using the Factbook, as well as other Logos features, check out the Logos 6 Training Manual Volumes 1 and 2 Bundle.