Every church is full of sufferers. No matter the size of your congregation, someone is probably suffering from illness, relational dysfunction, financial distress, loss, addiction, or any number of hardships. Thankfully, there are worship songs that speak about our pain and give us words to say to God in difficult times.  
Here are our top songs for sufferers. 
Released in 2013 by Hillsong, this song aims to capture the weight of the pain and agony that Jesus went through to bring us salvation. The fact that our God has suffered brings much solace when we suffer. The title and theme of the song is drawn from Isaiah 53, one of the most famous scripture passages in the Bible, which prophesies of Christ's suffering on our behalf. This is not the first time Isaiah 53 has inspired a hymn. Phillip Bliss, a music teacher and hymn writer, wrote "Man of Sorrows, What a Name" (also called "Hallelujah, What a Savior") directly from Isaiah 53 as well.
Matt Redman wrote this song with his wife Beth in response to the tragedy of the September 11 attacks in the United States. They also noticed a lack of songs to help address grief. For those who have suffered loss, it is a supernatural work of the Spirit that enables them to open their hearts to God and say, "You give and take away. Still my heart will choose to say, 'Blessed be Your Name.'"
Horatio G. Spafford was a successful lawyer and businessman who suffered tremendous loss in his life. Not only did he lose his business in the great Chicago fire, but he and his wife lost their son to scarlet fever and then later lost all four daughters to shipwreck in the Atlantic. Shortly after the wreck, Spafford journeyed to England through the very waters where his daughters perished. It was on that journey that he penned the lyrics to "It Is Well."
This song began as a spontaneous meditation during worship. As songwriter Chris McClarney recounts:
One night at church, I began spontaneously singing this line during worship: "All things work together for my good. You make all things work together for my good." For more than an hour it continued. Not so much because I felt God needed to hear it repeated, but because I needed to convince myself that no matter what my circumstances might be right now, however big or small, and no matter how unresponsive he might seem, God is still in control. In fact, he will work everything out for my good. There is something very effective about proclaiming truth out loud until you believe what you're saying.
This is another powerful song about suffering from writer Matt Redman. Matt wrote this when visiting a church he helped plant but later moved away from. The song remembers God's faithfulness and presence with us through victories and pain. The chorus is an anthem of God's continual nearness and involvement in every moment of our lives.
As a bonus song—not necessarily ideal for congregational singing—check out Shane & Shane's "Though You Slay Me."

6. Give Me Jesus
This thoughtful song intently directs our focus to the one who heals and sustains. It repeats "In the morning when I rise, give me Jesus," "When I am alone, give me Jesus," "When I am afraid, give me Jesus," and "When I come to die, give me Jesus."
7. Breakthrough
Red Rocks Worship's "Breakthrough" implores "God of mercy, please come rescue me."
Tyler Roberts from Red Rocks Worship shares that the song "was written to be a reminder and a declaration of God's faithfulness and goodness. He will deliver us. He will heal us. He will forgive us. He will watch over us. All of these truths are easily forgotten when we go through trials and come up against scenarios that feel impossible. So, we hope the song reminds the believer that not even mountains can stand in the way of the word and the will of God."
It shows how even amid grief, hope and faith can shine through.
8. Still in Control
Composer Mack Brock calls this "one of the most personally important songs I've ever written. It's a song I've sung to myself many times to still my heart."
"Still in Control" begins with honest questions written by someone who knows the face of grief: "How can I say it is well when my voice can barely speak? How can I sing You a song in the midst of suffering?" But from those questions, "Still in Control" moves to trust in God and reflects Job's spirit in Job 13:15: "Though he slay me, I will hope in him."
There's an old saying that goes, "Don't doubt in the darkness what you knew in the light." To put it another way, "Don't doubt in the valley what you knew on the mountain top."  This song from Hillsong United commits to an offering of praise in both the valleys and the mountains, proclaiming:
"You're the heaven where my heart is
In the highlands and the heartache all the same" and
"Whatever I walk through
Wherever I am
Your name can move mountains
Wherever I stand."
10. Know You Will
Also from Hillsong United, "Know You Will" illustrates the truth of Hebrews 11:1 ("Now faith is the assurance of things hoped for, the conviction of things not seen") and Isaiah 55:8 ("For my thoughts are not your thoughts, neither are your ways my ways, declares the Lord"). Some of the lyrics read, "When I see a flood, You see a promise. When I see a grave, You see a door."
***
No matter which worship songs you sing, well-designed song slides can help everyone in the congregation follow along. With Faithlife Proclaim, you can create them without having to type in lyrics, spend hours formatting text, or even be at the church building (since it's cloud-based).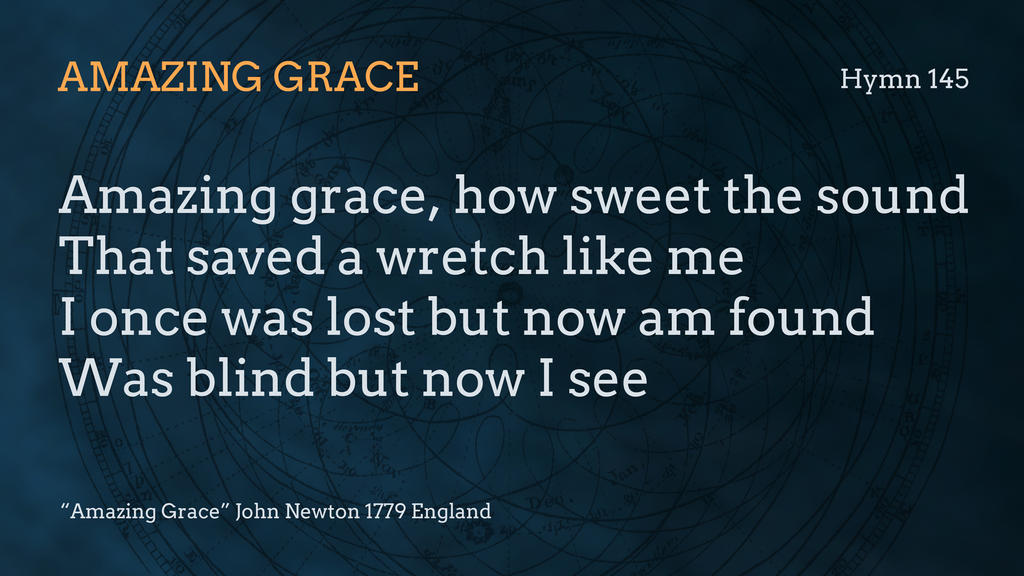 Try this popular church presentation software absolutely free.
Music professionals Cody Norris and Stephen Folden wrote the introduction and first five song summaries. The last five worship songs about suffering were contributed by a worship pastor on Faithlife's staff.