A week and a half ago we announced the Logos–Facebook Photo Contest and invited you to take pictures of yourself with Logos Bible Software and upload them to Facebook. The response to the contest was super. Nearly 900 new people connected with us on Facebook, and close to 400 photos were uploaded and tagged.
The deadline for entering was Sunday, March 1, but we allowed all photos submitted by the time we picked the winners yesterday afternoon. With so many creative and cool entries, it was very difficult to pick the winner for each category, but here's what the judges came up with.
Most Creative
There were several really creative photos, but the award for most creative goes to Richard Flink.
Oldest Logos Stuff
The oldest actual Logos product in any of the pictures we saw was Logos 1.6, which I believe came out in 1993. (There were some pictures of CDWord from 1989 and 1990, but that was before CDWord became a Logos product, so we had to exclude them.) Five people had Logos Bible Software 1.6 pictured, but only three included themselves in the photos. So we had a three-way tie between Mike Monroe, Stephen Hustedde, and Dennis Martin.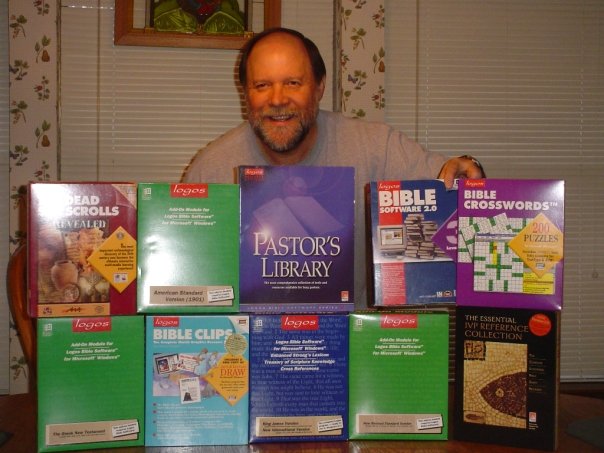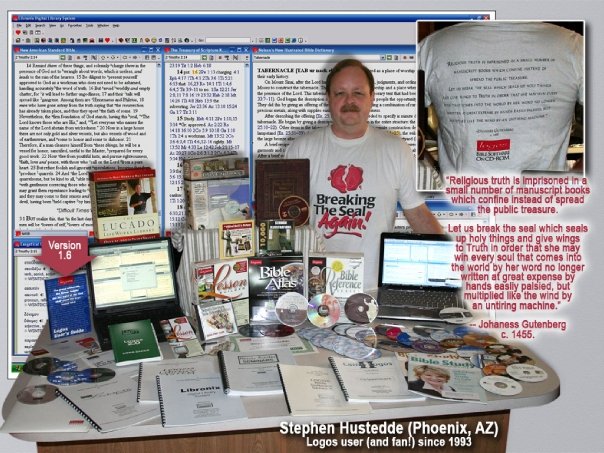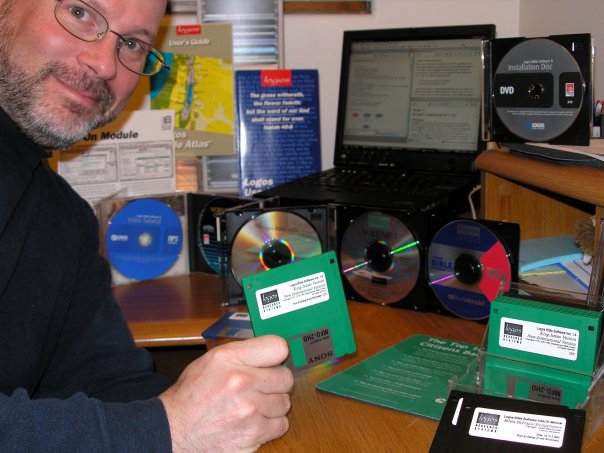 Congratulations to these faithful, longtime users!
Coolest Setup
The coolest setup went to Tyson Heyn who has Logos running on an Intel Cord 2 Quad Q9550 CPU with 8GB of RAM and four monitors!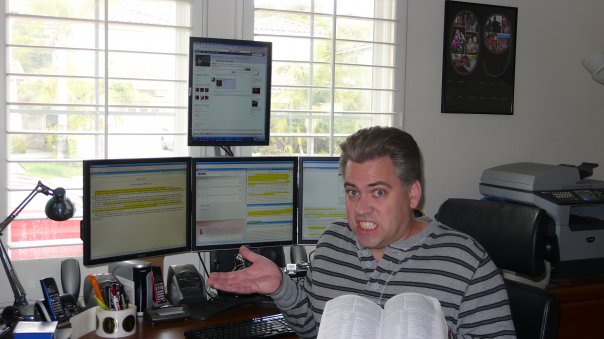 Most Unique Location
The coolest location was especially difficult to pick, but after much deliberation we decided to award it to Raymond Minot for his picture of Bible study on the balcony of a monastery overlooking the Swiss Alps. (Click through to see some nice shots of the Alps.)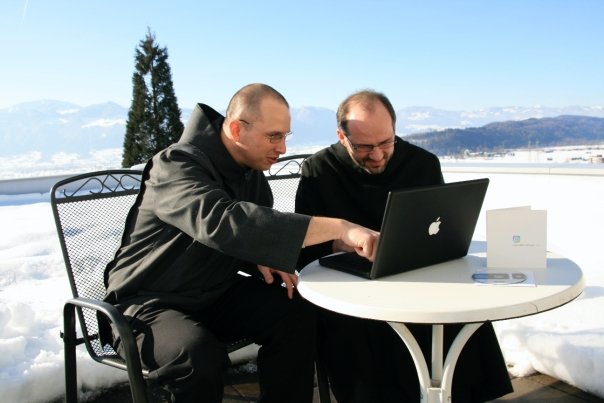 Most Logos Stuff
The award for the most Logos stuff goes to pastor and Logos user Andrew Rappaport, who has accumulated over 325 disks and 4,585 digital resources! Wow!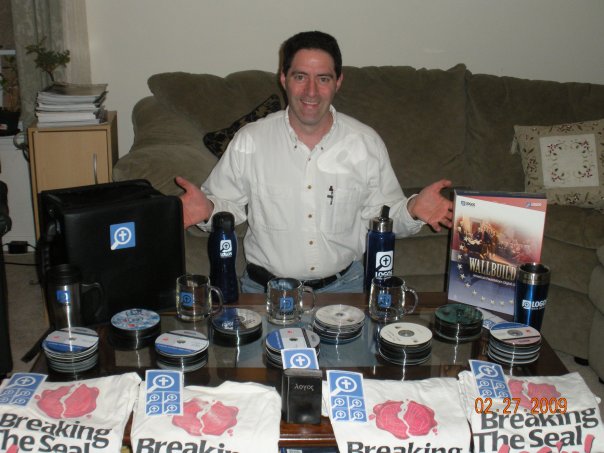 Congratulations to all of you! If you were one of our seven winners, you may call 800-875-6467 to use your $100 unlock credit whenever you'd like on any downloadable books at logos.com.
And a big thanks to all of you who participated. We thoroughly enjoyed seeing all of the pictures of you and Logos!