A common question I receive from Logos users goes something like this:
As I read a Logos book, I highlight text. After finishing the book, how can I view all of my highlights in one place?
The short answer is to utilize the Quotes view in a Notes document. The longer answer is explained below.
At the outset, please keep in mind that every time you highlight text in a Logos resource, that marked up text becomes an individual note in a Notes document. I refer to these as Highlighting Notes. Which note file, however, receives the highlights? For clarity's sake, I encourage you to place all of your highlights in resource specific note file. Here's how to set that up:
Choose Tools | Highlighting
Rest the cursor on the name of a palette such as Highlighter Pens (A)
Click the arrow that appears to the right of the palette name (B)
Select the Save in drop-down list (C)
Select Resource-specific note file (D)
Repeat these steps for all of the palettes
Now every time you highlight text in a resource, Logos creates a Notes document with the same name as the resource. All of the highlights made in a particular book will be added to the same file!
Go ahead and open a resource and highlight as much text as you desire. (E)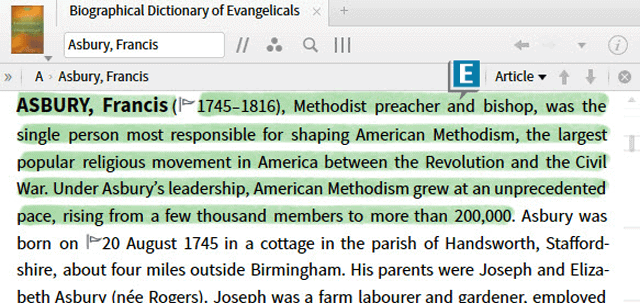 To see all of the highlights from that one resource:
Choose the Documents menu (F)
Open the desired note file which has the same name as the resource in which you highlighted text (G)
Select the Quotes view in which to display the notes (H)
Notice all of the highlights in this resource are presented in one easy to read format (I)
As you can see, by saving your Highlighting Notes in resource specific note files, you can easily arrange and access all of your highlights on the Documents menu!
Morris Proctor is a certified and authorized trainer for Logos Bible Software. Morris, who has trained thousands of Logos users at his two-day Camp Logos seminars, provides many training materials.
For additional training on Highlighting and the other Logos features consider attending an upcoming Camp Logos in Greensboro, NC or check out the Logos 6 Training Manuals Volumes 1 & 2 Bundle!
Thanks for your feedback!