Teaching is often thankless and can be exhausting. Yet every day teachers impact society by the lives they touch.
Since today is World Teachers' Day, we at Faithlife want to say "thank you" to all teachers for the work you do.
Here are five unique resources for teachers—whether you or a loved one teach elementary or secondary school, homeschool . . . even homiletics.
For school teachers
Created to Learn: A Christian Teacher's Introduction to Educational Psychology, Second Edition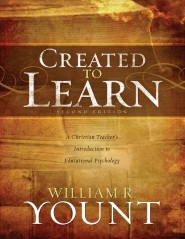 This revised and expanded second edition of Created to Learn shows teachers how to organize and tailor classroom instruction to fit the learning styles of their students. Author William R. Yount takes the theories of teaching and learning and brings them to life inside the classroom.
Prayers and Promises for Teachers
The classroom is one of the most challenging and yet rewarding places to serve. Prayers & Promises for Teachers helps classroom newcomers and veterans alike face the trials and appreciate the rewards. This devotional guide includes nearly 200 uplifting promises from Scripture, along with contemporary prayers, all conveniently arranged by topic.
Homeschool Bravely: How to Squash Doubt, Trust God, and Teach Your Child with Confidence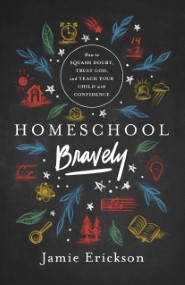 Homeschool Bravely offers a change in perspective that will transform the way you plan, teach, and homeschool. Author Jamie Erickson will help you see homeschooling as a calling and overthrow the tyranny of impossible expectations—and guide you through the common bumps in the road. It will help you reclaim your hope, renew your purpose, and transform your homeschool.
For Bible teachers
Free–Logos Basic Bible software
Even if you're not a teacher by profession, God calls all believers to teach: "Let the message of Christ dwell among you richly as you teach and admonish one another with all wisdom through psalms, hymns, and songs from the Spirit, singing to God with gratitude in your hearts" (Col 3:16). Logos 8 Basic is free Bible software that will equip you to do this. With it, you can study Scripture and consult commentaries, devotionals, Bible dictionaries, and more—from any device. You'll not only dig deeper into the Bible yourself but be better equipped to teach others the truths of God's Word.
For homiletics teachers
Training Preachers: A Guide to Teaching Homiletics
Training Preachers presents the classroom-tested insights of several seasoned homiletics professors whose goal is to share their knowledge with preaching instructors ranging from novices to veterans. It enables those who teach preaching to holistically prepare to teach this subject to groups, conference gatherings, and classes in Bible colleges and seminaries.
Praise for Training Preachers
While there's a plethora of books available to preachers and students of preaching, few have been written on the slippery subject of how to teach things related to this holy calling. Whether you're just starting out or you're a seasoned preaching coach, Scott Gibson and his team of experienced homileticians have provided us with a treasure for our task. — Abraham Kuruvilla, Senior Research Professor of Preaching and Pastoral Ministries, Dallas Theological Seminary