JANUARY'S PUBLISHER SPOTLIGHT
Get Up to 40% off Crossway Resources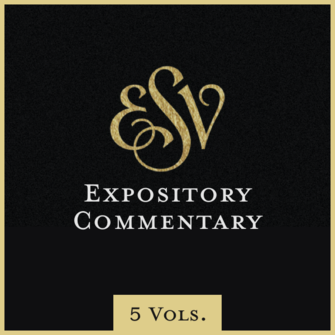 ESV Expository Commentary Series Collection (5 vols.)
Designed to strengthen the global Church with a widely accessible, theologically sound, and pastorally wise resource for understanding and applying the overarching storyline of the Bible, the ESV Expository Commentary Series features the full text of the ESV Bible passage by passage, with crisp and theologically rich exposition and application. Editors Iain M. Duguid, James M. Hamilton, and Jay A. Sklar have gathered a team of experienced pastor-theologians to provide a new generation of pastors and other teachers of the Bible around the world with a globally minded commentary series rich in biblical theology and broadly Reformed doctrine, making the message of redemption found in all of Scripture clear and available to all.
$109.99
Save 40%
Your Price: $65.99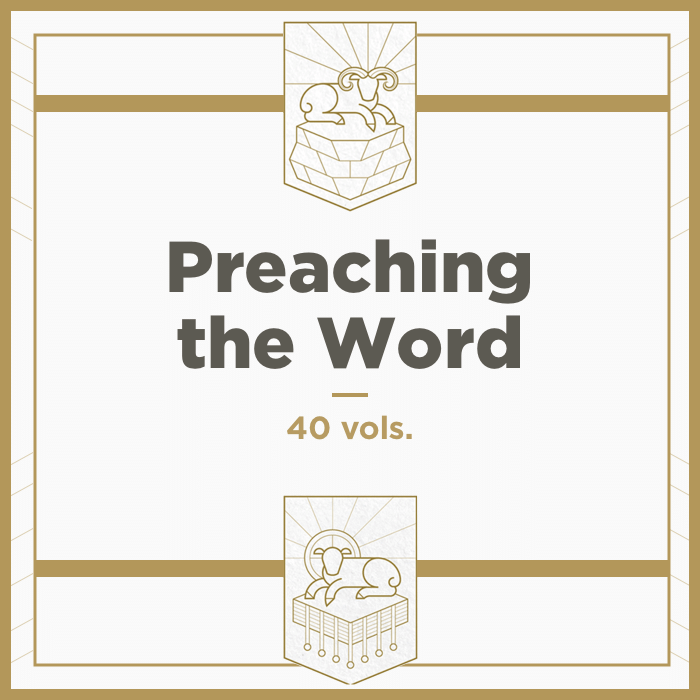 Preaching the Word Commentary Series | PtW (40 vols.)
Noted for its steadfast commitment to biblical authority, its readability, and its clear exposition of Scripture, the Preaching the Word Series is an ideal resource for pastors, teachers, and those seeking to enrich their personal Bible study. This set of commentaries on the Old and New Testaments is edited by renowned pastor R. Kent Hughes, of College Church in Wheaton, Illinois. In this collection, experienced pastors exemplify expository preaching and provide practical applications of 45 books of the Bible, as well as the Sermon on the Mount. Preachers and laity alike will find these commentaries both insightful and accessible.
$557.99
Save 40%
Your Price: $334.79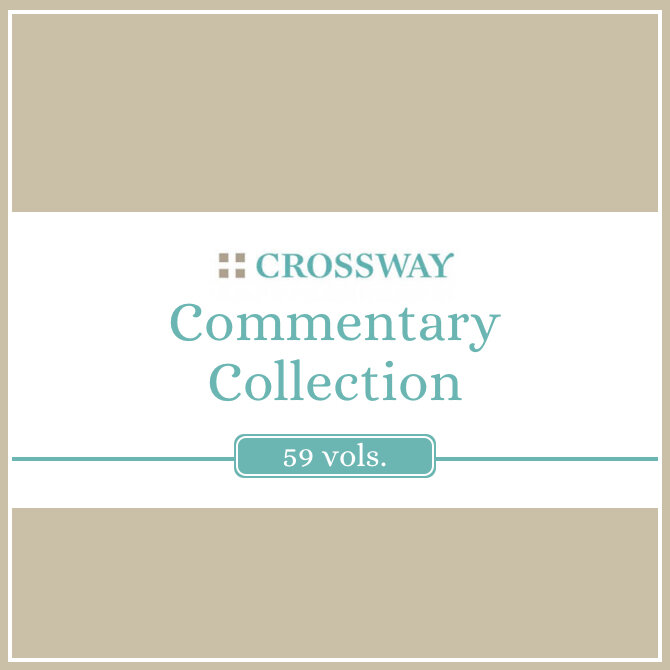 Crossway Commentary Collection (59 vols.)
This selection of Old and New Testament Commentaries brings together a collection of resources from scholars and pastor-theologians who will skillfully guide you through the biblical text, including R. Kent Hughes, Tim Keller, John Piper, R. C. Sproul, Martyn Lloyd-Jones, Philip Graham Ryken, Iain M. Duguid, James M. Hamilton, and Jay A. Sklar. Each volume is clear, accessible, and comprehensive, providing evangelical scholarship and presenting answers to interpretive challenges. With some of the latest scholarship, these commentaries will assist you to integrate Scripture with contemporary application.
$889.99
Save 40%
Your Price: $533.99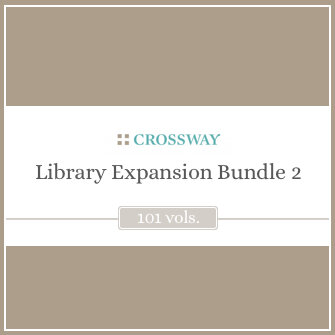 Crossway Library Expansion Bundle 2 (101 vols.)
This collection gives you a wealth of titles on topics ranging from Christian living, biblical theology, evangelism, gender, apologetics, and more. You'll get works from top scholars, pastors, and authors like Andreas Köstenberger, John Piper, Leland Ryken, Russell Moore, Wayne Grudem, and many others.
$999.99
Save 40%
Your Price: $599.99
Additional Crossway Resources
---