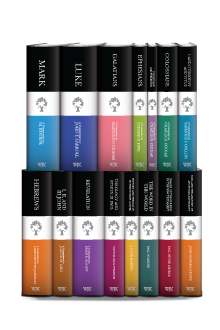 The New Testament Library Series (15 vols.)
The New Testament Library Series offers 15 volumes of in-depth commentary by many of today's leading New Testament scholars including Victor Paul Furnish, Luke Timothy Johnson, and M. Eugene Boring. In over 5,000 pages, this series explains the books of the New Testament and expounds upon themes such as Paul's, ethics, and the church's ministry in the world.
Regular Price: $449.99
Save 40%
Your Price: $269.99
Christian Life Collection (14 vols.)
$99.99
Save 35%
Your Price: $209.99
Add to cart
Sign up to get updates on the Logos Monthly Sale and other promotional offers.
Biblical Studies
Save up to 42% on Biblical Studies resources.
Christian Living
Save up to 41% on Christian Living resources.
Church Life and History
Save up to 39% on Church Life and History Resources.
Theology
Save up to 40% on Theological Studies Resources.