I've said for years my favorite Logos feature is the Word by Word guide section because of the rich analysis it provides for any passage of Scripture. If, however, we're analyzing numerous verses at once, it can get rather lengthy and cumbersome.
To help with this endeavor, see if you like this trick I use in my personal study: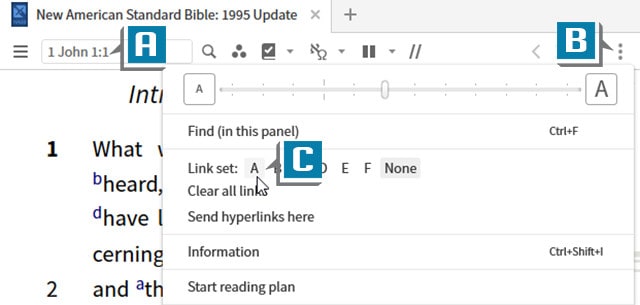 Choose Guides | Bible Reference Guides | Word by Word
Open your preferred Bible to any passage such as 1 John 1:1 (A)
Choose the Panel menu on the Bible (B)
Select Link set A (C)
Repeat the above two steps for Word by Word so that the two panels are now linked (D)
Choose the Panel menu on the Bible (E)
Select Show locator bar (F)
Select Verse from the Previous/Next drop-down list (G)
Click the Next (down) arrow on the Bible's locator bar to jump to the next verse in the passage such as 1 John 1:2 (H)
Notice the Word by Word section jumps to the next verse as well! (I)
This little, but powerful trick, allows us easily manage the data in Word by Word by focusing on a single verse at time!
For more practical coaching like this please check out a subscription to mpseminars.com where you'll find 1000's of videos to help master both the desktop and mobile apps of Logos Bible Software!
Thanks for your feedback!