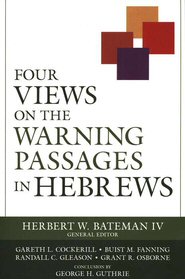 Four Views on the Warning Passages in Hebrews
Using the popular four-views format, this volume explores the meaning of the five warning passages in the book of Hebrews to both the original readers and us today. Each of the four New Testament scholars present and defend their view and critique the view of their interlocutors. This unique volume will help readers better understand some of the most difficult passages in all of Scripture.
Get an Additional Book for $1.99
Charts on the Life, Letters, and Theology of Paul
Paul's letters have fascinated and challenged most every reader of the Bible. As a result, many general introductions and specific studies on Paul are available, but none are like this volume. It provides over 100 charts to explore the apostle's background, life and ministry, letters, and theology. The charts clearly present historical and modern analysis, research, comparisons, and insights into Pauline literature.
Add a Third Book for $9.99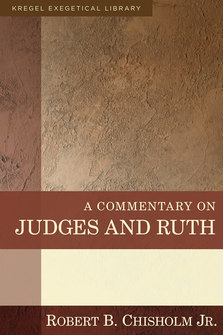 A Commentary on Judges and Ruth
This definitive commentary sheds exegetical and theological light on the books of Judges and Ruth for contemporary preachers and students of Scripture. Listening closely to the text while interacting with the best scholarship, Robert B. Chisholm shows what the text meant for ancient Israel and what it means for us today. In addition to providing perceptive comments on the biblical text, he details a host of theological themes in both books. Discover in-depth treatments of motifs such as covenants and the sovereignty of God in Judges, and providence, redemption, loving-kindness, and Christological typology in Ruth. Chisholm offers astute guidance to preachers and teachers by providing homiletical trajectories for each passage, focusing on how the content can be presented in the pulpit and the classroom.
This Month's Giveaway
Enter to win Kregel Charts of the Bible and Theology (5 vols.)—an $86.99 value!
May Free Book of the Month Giveaway
*By entering the contest, you are opting in to receive emails from Logos and Logos publishing partners.
Get updates on future Free Books of the Month
Don't Miss Out!
Each month we bring you exciting new books to build your library.
Sign up above to hear about each month's free book.