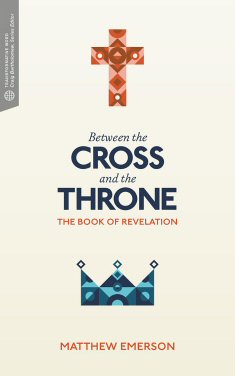 Between the Cross and the Throne: The Book of Revelation
In Between the Cross and the Throne, Matthew Emerson brings one of the least-understood books in the Bible to life for the modern Christian. Revelation was written to a community facing a period of trial and persecution. John wanted to remind his readers that God, not Satan, is ultimately sovereign and victorious. In conversational tone, Emerson takes us through the book of Revelation, explaining the deep themes often missed within the book's complex imagery. He reminds us: We live between the time of Christ's coming and Christ's return—and in this tension, we can have hope.
Get an Additional Book for $1.99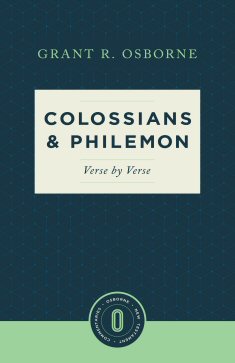 Colossians & Philemon Verse by Verse (Osborne New Testament Commentaries)
In Colossians & Philemon Verse by Verse, Grant R. Osborne carefully and accessibly makes sense of these two important letters, while at the same time drawing on his years of scholarly research on the New Testament. The result is a clear exposition of Colossians and Philemon, explaining what they meant in their first-century setting and what they mean today.
Add a Third Book for $4.99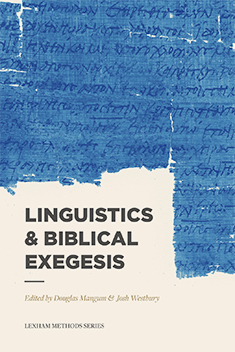 Lexham Methods Series: Linguistics & Biblical Exegesis
We rarely think about the way languages work because communicating in our native tongue comes so naturally to us. The Bible was written in ancient Hebrew, Aramaic, and Greek—languages no modern reader can claim to have a native understanding of. A better understanding of how language works should help us understand the Bible better as we seek to discern the original intent and meaning of each biblical author. In Linguistics & Biblical Exegesis, you will get a basic introduction to the field of linguistics—its history, its key concepts, its major schools of thought, and how its insights can shed light on various problems in biblical Hebrew and Greek. Learn how the study of language can enhance your Bible study.
This Month's Giveaway
Enter to win the Lexham Discourse Bundle (15 vols., 2 Courses) with Datasets—a $699.99 value!
April Free Book of the Month Giveaway
*By entering the contest, you are opting in to receive emails from Logos and Logos publishing partners.
Get updates on future Free Books of the Month
Don't Miss Out!
Each month we bring you exciting new books to build your library.
Sign up above to hear about each month's free book.