Free Book of the Month
Your March Free Book Has Arrived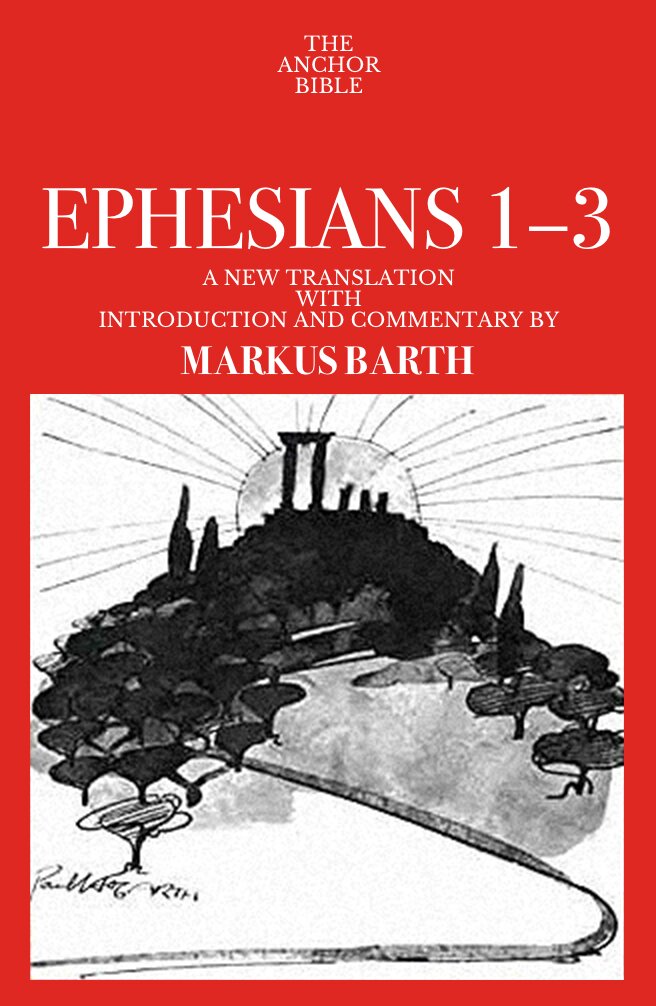 Ephesians 1–3 (The Anchor Yale Bible | AYBC)
Encompassing the body of Pauline theology, Ephesians has been called "the crown of St. Paul's writings," yet both its authorship and addressees are the subject of continuing dispute. Through line-by-line examination of its vocabulary, its difficult style, its Qumran and Gnostic affinities, its parallels with and distinctions from the undisputed Pauline corpus, its use of the Old Testament, and its dialogue with orthodox and heretical Judaism, Markus Barth demonstrates that Paul was almost certainly the author. And, after exploring previous explications of this hymnic and admonitory epistle in detail, he concludes that it was intended for gentile Christians converted after Paul's visits to Ephesus.
$44.99
Save 100%
Your Price: $0.00
Get an Additional Book for $1.99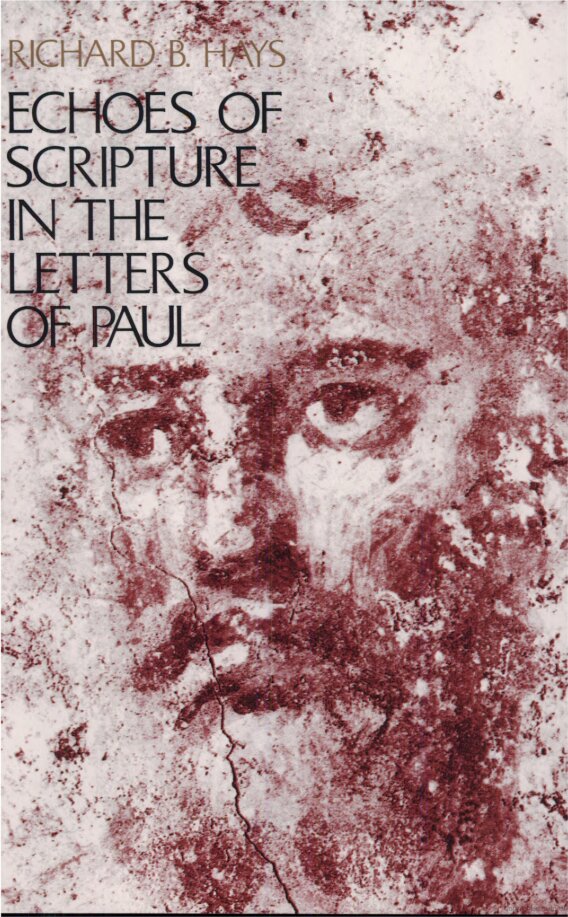 Echoes of Scripture in the Letters of Paul
Paul's letters, the earliest writings in the New Testament, are filled with allusions, images, and quotations from the Old Testament, or, as Paul called it, Scripture. In this book, Richard B. Hays investigates Paul's appropriation of Scripture from a perspective based on recent literary-critical studies of intertextuality. His uncovering of scriptural echoes in Paul's language enriches our appreciation of the complex literary texture of Paul's letters and offers new insights into his message.
$24.99
Save 92%
Your Price: $1.99
Add a Third Book for $2.99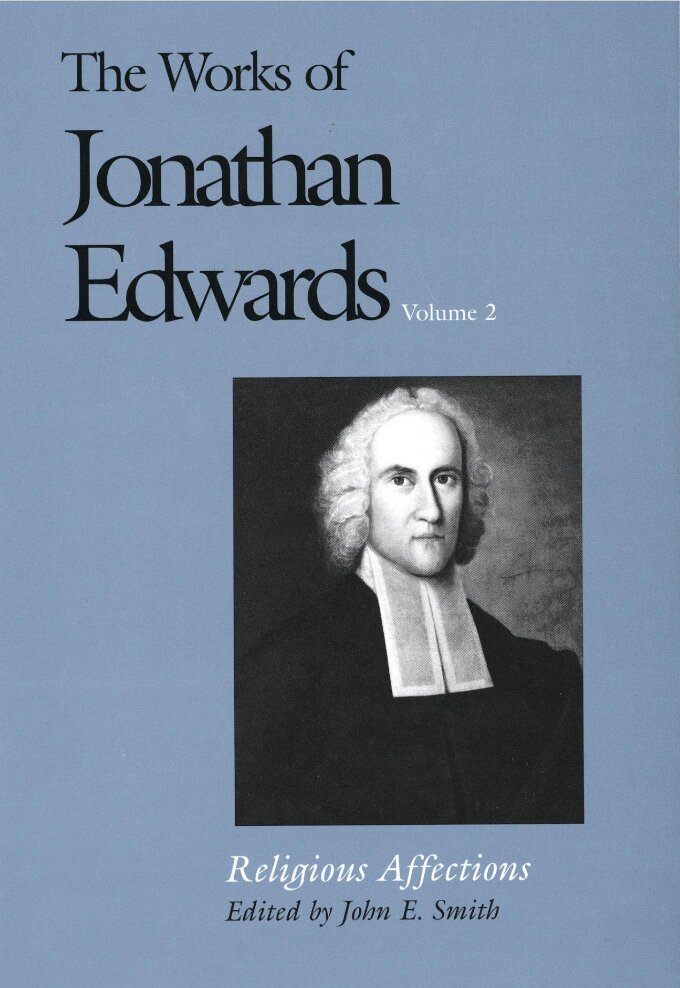 Religious Affections (The Works of Jonathan Edwards, Vol. 2 | WJE)
This volume contains Edwards' most mature and persistent attempt to judge the validity of the religious development in eighteenth-century America known as the Great Awakening. In developing criteria for such judgment he attacked at the same time one of the fundamental questions facing all religion: how to distinguish genuine from spurious piety? The Awakening created much bitter controversy; on the one side stood the emotionalists and enthusiasts, and on the other the rationalists, for whom religion was essentially a matter of morality or good conduct and the acceptance of properly formulated doctrine. Edwards, with great analytical skill and enormous biblical learning, showed that both sides were in the wrong. He attacked both a "lifeless morality" as too pale as to be the essence of religion, and he rejected the excesses of a purely emotional religion more concerned for sensational effects than for the inner transformation of the self, which was, for him, the center of genuine...
$34.99
Save 91%
Your Price: $2.99
Get a Fourth Book for $3.99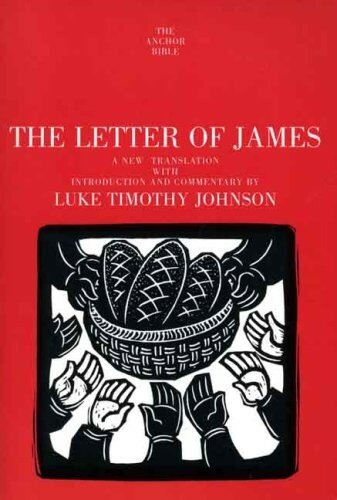 The Letter of James (The Anchor Yale Bible | AYBC)
The letter of James is one of the most significant, yet generally overlooked, New Testament books. Because Martin Luther, leader of the Protestant Reformation, disliked this letter for its emphasis on good deeds, the book has come to be viewed as being in opposition to Paul's letters, which emphasize faith in God. To correct these and other misconceptions about James, Luke Timothy Johnson embarks on an unprecedented history of the interpretation of this pivotal letter, highlighting the vast appreciation for James over the centuries.
$35.99
Save 88%
Your Price: $3.99
Add a Fifth Book for $5.99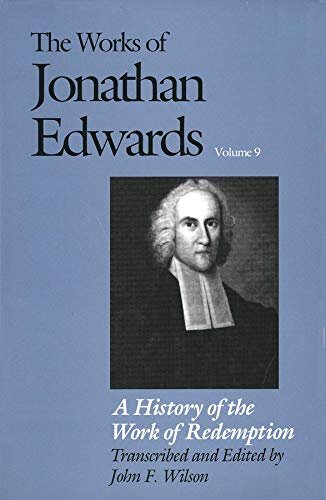 A History of the Work of Redemption (The Works of Jonathan Edwards, Vol. 9 | WJE)
In 1739 Jonathan Edwards preached a series of thirty sermons in his church at Northampton, Massachusetts—sermons based on one scriptural passage: Isaiah 51:8. Apparently Edwards later intended to develop this discourse into a major treatise construing God's redemption of the world as the most basic doctrine of theology. Unfortunately, he died before he could undertake this project. The sermon series, however, was later transcribed and then published in Edinburgh in 1774. There were numerous editions in Britain and the United States, and it was enormously influential in popular evangelical circles of the nineteenth century. This edition presents a modern, authoritative text that firmly establishes the place of Work of Redemption in the literary and historical tradition of puritan New England. The text is based upon a new transcription of the original preaching booklets in which Edwards wrote out his sermons. In this sense, it restores an earlier and more authentic, if less...
$39.99
Save 85%
Your Price: $5.99
Get a Sixth Book for $7.99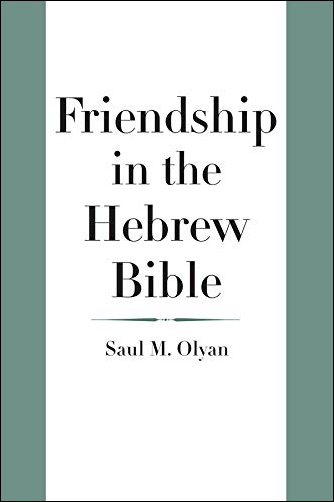 Friendship in the Hebrew Bible
Friendship, though a topic of considerable humanistic and cross disciplinary interest in contemporary scholarship, has been largely ignored by scholars of the Hebrew Bible, possibly because of its complexity and elusiveness. Filling a significant gap in our knowledge and understanding of biblical texts, Saul M. Olyan provides this original, accessible analysis of a key form of social relationship. In this thorough and compelling assessment, Olyan analyzes a wide range of texts, including prose n...
$45.99
Save 82%
Your Price: $7.99
Add a Seventh Book for $8.99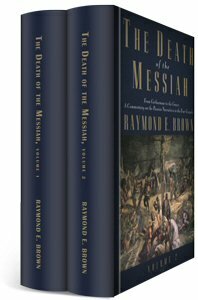 The Death of the Messiah, from Gethsemane to the Grave (2 vols.)
The Passion Narrative proceeds from arrest through trial to condemnation, execution, and burial. In each Gospel, it records the longest consecutive action of Jesus. It has captured the attention and imagination of dramatists and artists, and it has inspired the poetry and music of the church for two thousand years.
$49.99
Save 82%
Your Price: $8.99
Add an Eighth Book for $9.99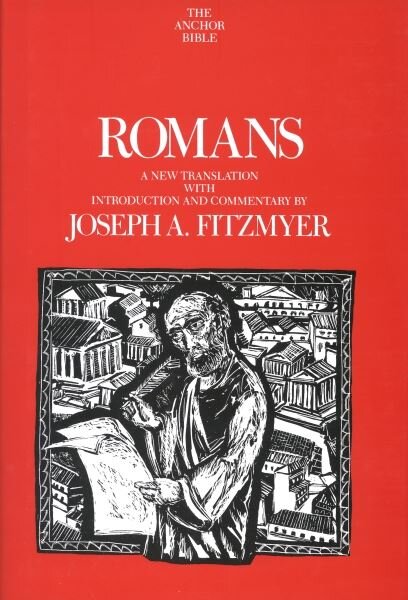 Romans (The Anchor Yale Bible Commentary | AYBC)
Outside of the Gospels themselves, there is no single Christian document whose influence has been greater than Paul's epistle to the Romans. Its explosive character has changed lives—Augustine's, Martin Luther's, Karl Barth's, to name a few—and precipitated revolutions. This full-scale commentary deals with the most important issues of the early Christian church. And it is through the eyes of the apostle Paul, the major figure of this period, that we see dominant motifs and themes, the theological essentials of the Christian faith. Who better than the once pious Jew, converted to the Christian cause, to tell the reader about the early struggles with Judaism, the reluctant yet nurturing mother of this new community of faith?
$53.99
Save 81%
Your Price: $9.99
Add a Ninth Book for $10.99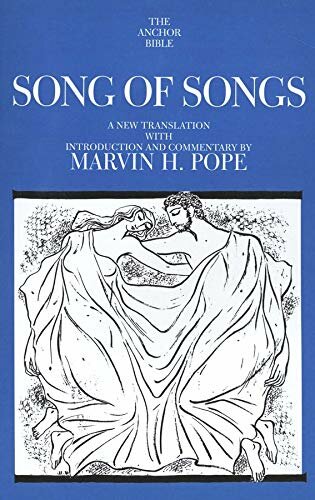 Song of Songs (Anchor Yale Bible Commentary | AYBC)
Marvin H. Pope suggests that the poem is what it seems, an unabashed celebration of sexual love, both human and divine, rooted in the fertility religions of the Ancient Near East, the sacred marriage rite, and the funeral feast. A distinctive feature of his interpretation is the correlation between love and death. Also discussed are parallel literatures, possible Indian influences, and the significance of the song for women's liberation. Samples of traditional Jewish and Christian allegorical interpretations are cited for each verse.
$58.99
Save 81%
Your Price: $10.99
Add a Tenth Book for $14.99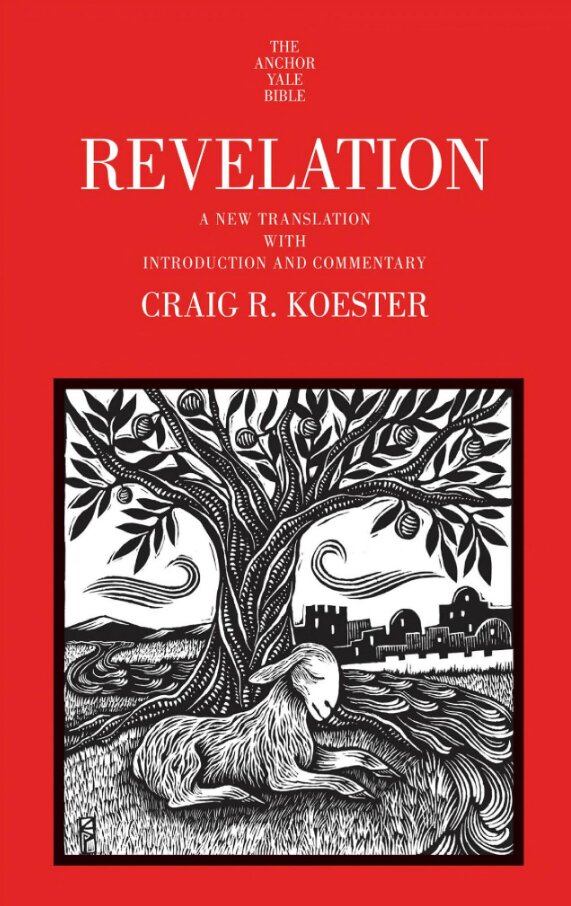 Revelation (Anchor Yale Bible Commentary | AYBC)
In this landmark commentary, Craig R. Koester offers a comprehensive look at a powerful and controversial early Christian text, the book of Revelation. The author provides richly textured descriptions of the book's setting and language, making extensive use of Greek and Latin inscriptions, classical texts, and ancient Jewish writings, including the Dead Sea Scrolls. Rather than viewing Revelation as world-negating, Koester focuses on its deep engagement with social, religious, and economic issues while addressing the book's volatile history of interpretation. The result is a groundbreaking study that provides bold new insights and sets new directions for the continued appreciation of this text.
$74.99
Save 80%
Your Price: $14.99
Pre-Order and Save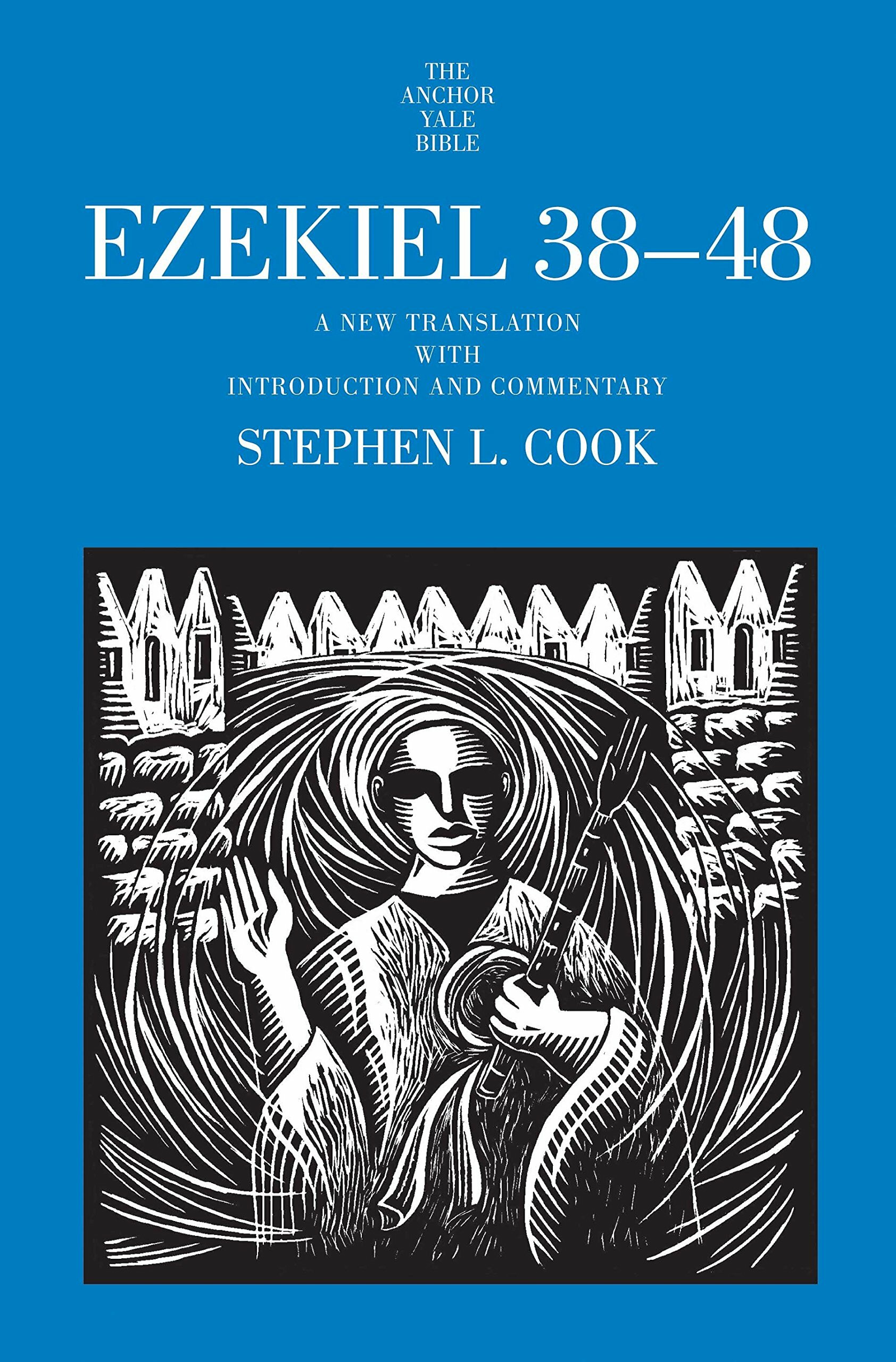 Ezekiel 38-48: A New Translation with Introduction and Commentary (The Anchor Yale Bible Commentaries | AYBC)
Stephen L. Cook offers an accessible translation and interpretation of the final sections of Ezekiel. These chapters, the most challenging texts of scripture, describe the end-time assault of Gog of Magog on Israel and provide an incredible visionary tour of God's utopian temple. Following the approach of Moshe Greenberg, the author of the preceding Anchor Yale Bible commentaries on Ezekiel, this volume grounds interpretation of the book in an intimate acquaintance with Ezekiel's source materials, its particular patterns of composition and rhetoric, and the general learned, priestly workings of the Ezekiel school. The commentary honors Greenberg's legacy by including insights from traditional Jewish commentators, such as Rashi, Kimhi, and Eliezer of Beaugency. In contrast to preceding commentaries, the book devotes special attention to the Zadokite idea of an indwelling, anthropomorphic "body" of God, and the enlivening effect on people and land of that indwelling.
Sign up to hear more about the Logos Pre-Order program.
Pre-order
This Month's Giveaway
Anchor Yale Bible Dictionary | AYBD (6 vols.) — a $269.99 value!
Don't Miss Out!
Each month we bring you exciting new books to build your library.
Sign up above to hear about each month's free book.