Theology Guide
Look up any theological topic and get a quick summary written by experts such as Fred Sanders, Gerald Bray, and John Frame. Then see where a selection of theological resources in your library cover the topic. Studying Genesis 3? Look up "original sin" to see how theologians and traditions throughout history have understood the doctrine.
Included in Logos 8 Silver and up

An Easy, Eye-Opening Way to Study Theology
---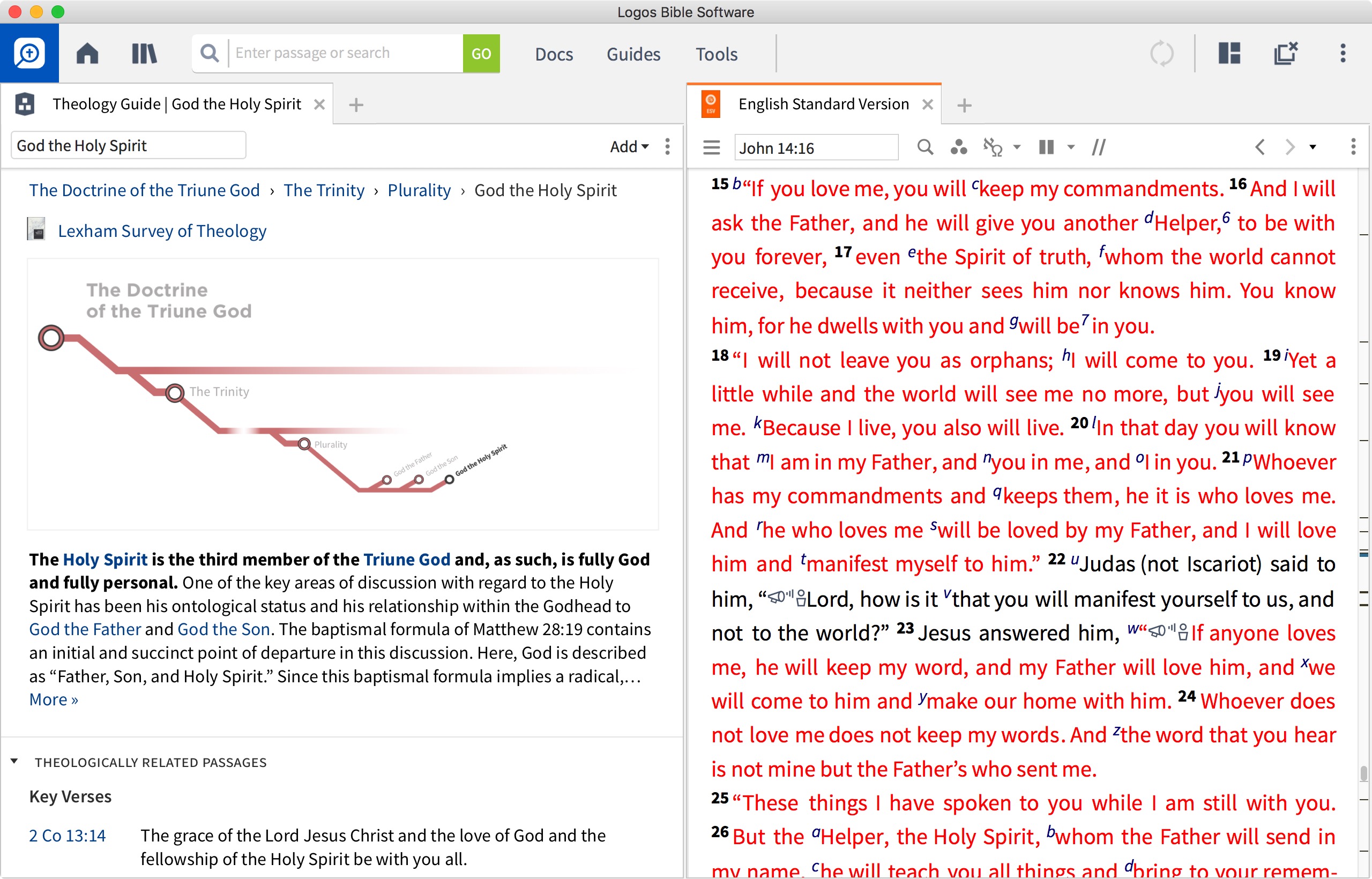 See a quick snapshot of any doctrine
When you look up a theological topic, the Theology Guide provides a detailed summary of the doctrine drawn from the Lexham Survey of Theology, a comprehensive overview of major Christian doctrines.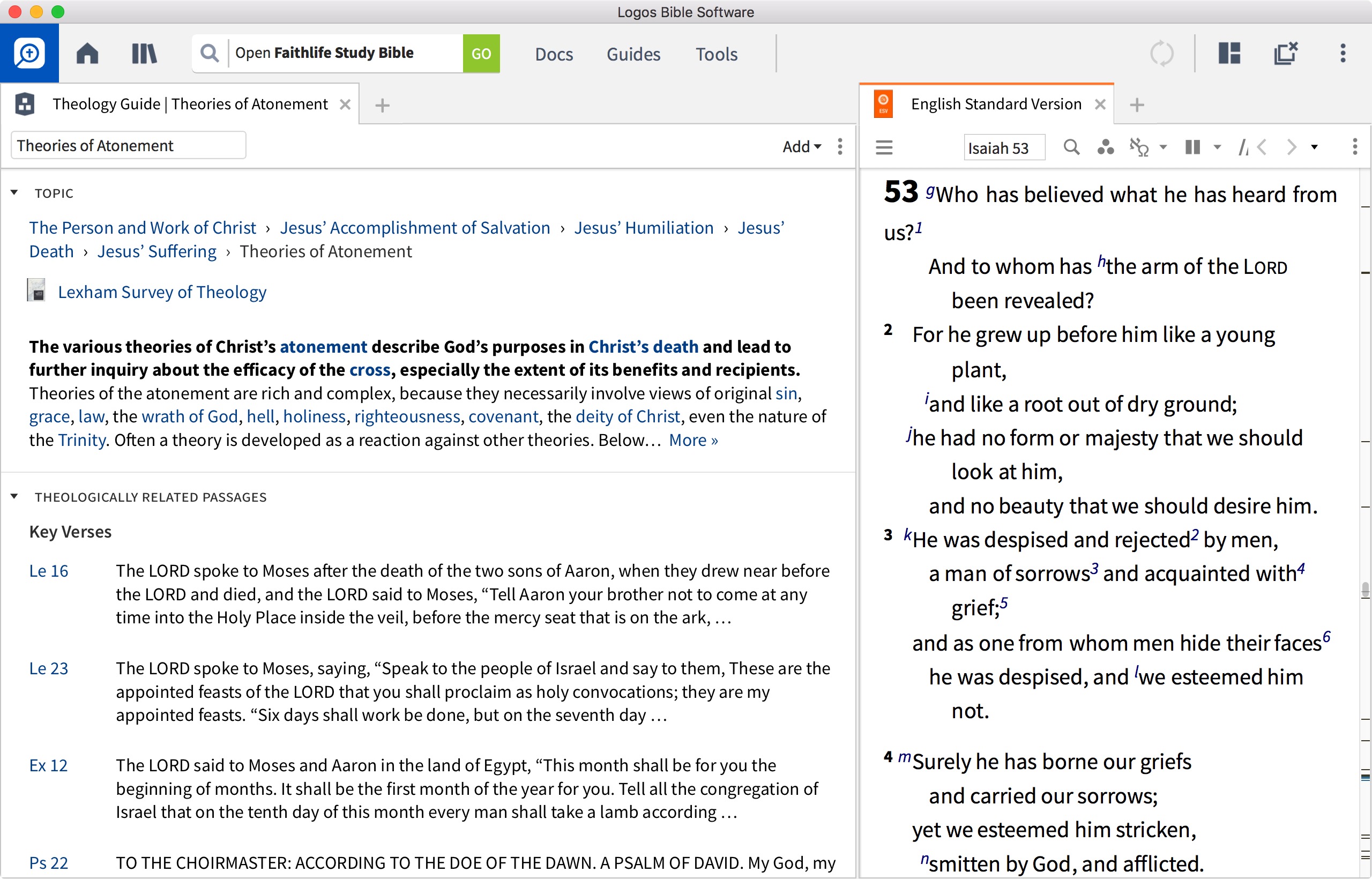 Get diverse perspectives on theological topics
The theology guide draws on select theological resources included in your Logos library. Get quick links to where your topic is treated in your systematic theologies and other resources.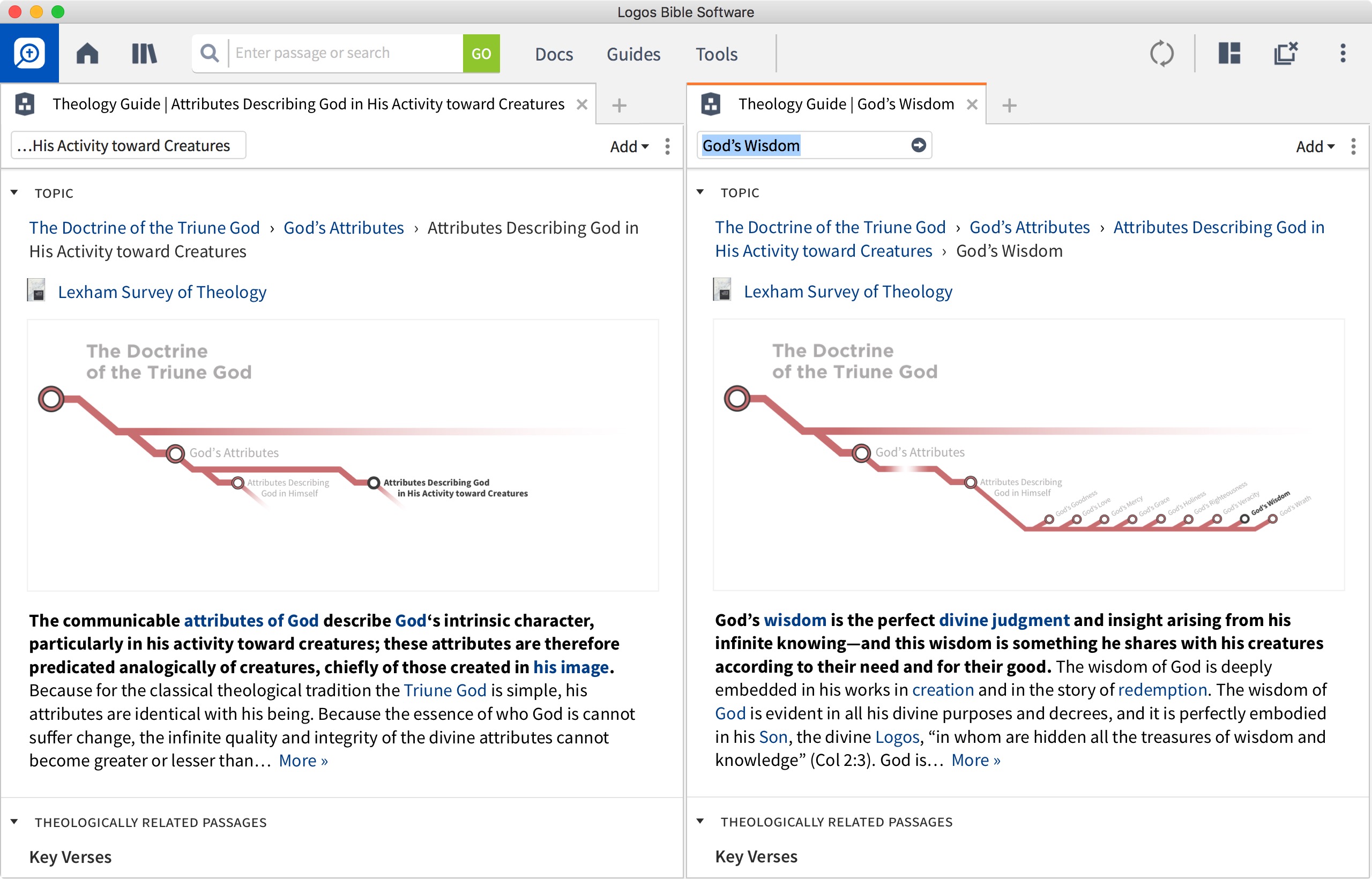 Explore related doctrines
See how a doctrine relates to other theological topics. Look up "the Fall" and drill down to subcategories like "Original Sin" or "the Problem of Evil"—and then further to the effects of the fall on mankind or on the cosmos as a whole.
Which Package Has the Features You Need?
Compare your options to find the package with everything you need for your Bible study. Or get a recommendation from us.
Recommend for Me
Compare Packages