Logos Bible Software 7
Collector's Edition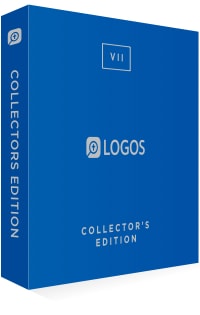 Logos 7 Base Package Combo Savings Applied
$10,799.99
Paid in full today
For 23 months with $455.22 down
Collector's Edition contains 4823 library resources you don't own.
Get them all in a Collector's Edition base package today for only $10,799.99.
Included in this base package
A carefully curated theological library containing 4823 resources that will be added to the resources you already own.
The Logos 7 software, upgraded to include the Logos 7 Full Feature Set.
30-day money-back guarantee
Free customer support
Runs on Windows & Mac
Access library in mobile & web apps
Overview
Get over 1,100 commentary volumes, over 700 journals, over 800 theology resources, and over 370 resources in Old and New Testament studies—all connected by Logos 7's new datasets and tools. You'll also have over 50 resources on apologetics and world religions and over 170 volumes on church history. Collectors includes the IVP New Testament Commentary Series, the 59-volume International Critical Commentary Series, and the 86-volume Anchor Yale Bible.
Do More with Logos 7
Bible Study
Connect your favorite commentary with any Bible

Get instant information on biblical people, places, events, and objects

Find the right results with one search

Build a concordance of any resource to find the terms, people, and concepts that appear most often

See the author, audience, and theme of any book of the Bible
Greek and Hebrew
Immediately get definitions, morphology, and syntactical values of every word in a passage

Connect English ideas to Greek and Hebrew words

Find every occurrence of important grammatical constructions for further study

Discover textual differences across ancient manuscripts

See alternate meanings of original-language words

See where a passage is mentioned in your grammar resources
Preaching & Teaching
Discover key literary devices

Automatically create slides and handouts from your sermon

Reveal cultural concepts of the biblical world

Get 1800 years of theological insight on any passage

Find all the questions or commands in a book of the Bible
Academic
Trace NT quotes and allusions to their OT source

Understand and search the syntax structure of the original languages

See how the early church interpreted Scripture

Connect the Bible to ancient texts

See how linguistic cues affect the meaning of discourse
Quick Compare
Starter

5

Bronze

25

Silver

77

Gold

154

Platinum

234

Diamond

356

Portfolio

577

Collector's Edition

1194

Commentaries
Starter

0

Bronze

9

Silver

32

Gold

97

Platinum

137

Diamond

157

Portfolio

430

Collector's Edition

475

Original-Language Tools & Resources
Starter

8

Bronze

8

Silver

13

Gold

15

Platinum

33

Diamond

100

Portfolio

266

Collector's Edition

787

Theology
Starter

12

Bronze

12

Silver

17

Gold

18

Platinum

19

Diamond

24

Portfolio

27

Collector's Edition

36

Dictionaries and Encyclopedias
Starter

1

Bronze

2

Silver

3

Gold

4

Platinum

4

Diamond

4

Portfolio

4

Collector's Edition

4

Courses
Starter

1

Bronze

4

Silver

51

Gold

51

Platinum

59

Diamond

85

Portfolio

208

Collector's Edition

323

Church Fathers
Resource Highlights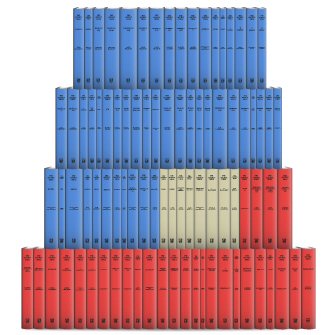 The Anchor Yale Bible (88 vols.)
The Anchor Yale Bible is a fresh approach to the world's greatest classic—the Bible. This prestigious commentary series of more than 80 volumes represents the pinnacle of biblical scholarship, drawing from the wisdom and resources of Protestant, Catholic, and Jewish scholars from around the world. A book-by-book...
Theological Dictionary of the Old Testament (TDOT) (15 vols.)
Eerdmans Bible Reference Bundle (309 vols.)
Classics of Western Spirituality Bundle (126 vols.)
System Requirements
Windows
Minimum OS update: Win 7 SP1, Win 8.1, or Win 10 Anniversary Update (Version 1607)
2GB RAM
1024x768 Display
30GB Free Space - Internal HDD/SSD Only (may require additional space depending on your library)
Internet connection (for activation, updates, and some features)
Mac
OS X "El Capitan" 10.11 or higher
2GB RAM
30GB Free Space - Internal HDD/SSD Only (may require additional space depending on your library)
Internet connection (for activation, updates, and some features)