The Other Journal: An Intersection of Theology and Culture 18–23, 6 vols. (2011–2014)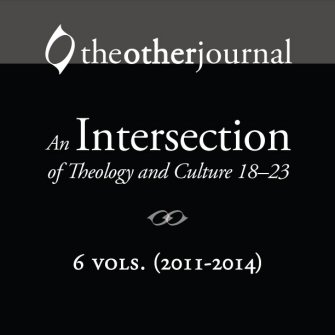 The Other Journal: An Intersection of Theology and Culture 18–23, 6 vols. (2011–2014)
•
Cascade 2011–2014
Runs on Windows, Mac and mobile.
This journal bundle fully integrates with the Logos 6 Journal Feature and includes specialized tagging by author, passage, and topic. To learn more, visit our Logos 6 feature page.
Overview
The Other Journal is a space for Christian interdisciplinary reflection, exploration, and expression. Filling the gap between popular frill-based magazines and scholarly academic journals, The Other Journal provides the thoughtful Christian with provocative, challenging, and insightful Christian commentary on current social issues, political events, cultural trends, and pop phenomena. Each issue is organized around a particular theme and includes essays, interviews, creative nonfiction, short stories, poetry, art, scholarly essays, and intelligent reflections on books, films, and other media.
The Logos editions enhance your study with amazing functionality. Fully integrated into your digital library, the Timeline enables you to instantly contextualize the people, places, and ideas discussed in the journal with thousands of other biblical and world events. Perform powerful searches to instantly gather relevant biblical texts and resources together. Free tablet and mobile apps let you take the discussion with you. With Logos Bible Software, the most efficient and comprehensive research tools are in one place, so you get the most out of your study.
Get the best possible deal on a huge collection of journals—including The Other Journal—with the Master Journal Bundle.
Key Features
Features interdisciplinary reflection on theology and popular culture
Includes essays, creative nonfiction, short stories, poetry, reviews, and more
Provides thoughtful Christian commentary on current social and political issues, cultural trends, and more
Individual Volumes
The Other Journal: The Celebrity Issue, Volume 18 (2011)
The Other Journal: The Food and Flourishing Issue, Volume 19 (2012)
The Other Journal: Evil, Volume 20 (2012)
The Other Journal: Prayer, Volume 21 (2013)
The Other Journal: Marxism, Volume 22 (2013)
The Other Journal: Body, Volume 23 (2014)
More details about these resources