Lexham Press Master Collection (241 vols.)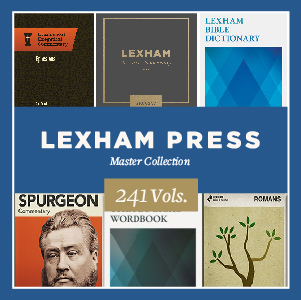 The Lexham Press Master Collection is the complete library to-date from Faithlife's own publishing house, including 223 resources built from the ground up to take advantage of the power of Logos Bible Software.
Lexham Press is devoted to advancing scholarship and equipping the church. Our goal is to help you interact with Scripture by engaging with biblical scholarship. Interconnected resources. Multimedia assets. Feature integration. All woven into biblically grounded content for your research, sermon prep, and personal devotions.
The Master Collection includes:
Research tools that save you hundreds of hours
Solid insights from trusted authors
The most advanced biblical resources ever created
And much, much more…
With Lexham Press and Logos Bible Software, your Bible study can reach a whole new level.
The Lexham Press Master Collection includes all add-on resources published through April 1, 2018. Please note: Romans Verse by Verse is not included in this collection.

This product does not contain any software or datasets—only Logos enhanced books and resources.
Maximize Your Logos Experience
Streamline your study with interconnected resources that make your research more comprehensive
Access thousands of multimedia resources, quotations, prayers, videos, and more
Benefit from the wisdom of important theologians like Charles Spurgeon, Abraham, Kuyper, and Geerhardus Vos
Utilize advanced biblical resources to study the Bible on a whole new level
Research Tools
Groundbreaking Resources
Advanced Features
Featured Titles & Series: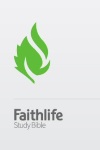 Faithlife Study Bible
General Editor: John D. Barry
Academic Editor: Michael S. Heiser
Publisher: Lexham Press
Publication Date: 2012
The Faithlife Study Bible is the world's largest study Bible, designed for digital with multiple layers of notes. It includes infographics, videos, tables, timelines, and over 100 articles written by scholars and pastors across the world. Three layers of notes allow you to dig deeper in the text as you find answers to your biblical questions. Based on the original languages of the Bible, it is translation independent, with seven supported English translations in the notes—read it alongside your favorite Bible translation.
The Faithlife Study Bible is the first of its kind. Its layers of notes, variety of translations, and connection to the Faithlife Community make it the ideal study Bible for groups. And what's more, as a digital product of Lexham Press, the Faithlife Study Bible will continue to grow with new articles, new infographics and videos, and even better utility when supported by your digital library in Logos Bible Software.
Logos has done it again! The Faithlife Study Bible makes the Scriptures come alive. It takes you deep and makes it easy to study the Bible. Download it now and dig deep!
—Josh McDowell
The Faithlife Study Bible is a remarkable resource that allows you to probe deeply yet move quickly. You can glide effortlessly from passage to passage with insightful commentary, or view cross-references without leaving the Scripture you're studying. Read through the Bible in a year, and dig in wherever you want with the Faithlife Study Bible. Incredible!
—Randy Alcorn
Lexham Bible Dictionary
Editor: John D. Barry
Associate Editors: David Bomar, Derek R. Brown, Rachel Klippenstein, Douglas Mangum, Carrie Sinclair-Wolcott, and Lazarus Wentz
Publisher: Lexham Press
Publication Date: 2012, 2013, 2014, 2015
Get the most advanced Bible dictionary in existence. The Lexham Bible Dictionary spans more than 7,000 articles and 4.5 million words, with contributions from over 700 top scholars from around the world. Designed as a digital resource, finding the right information is made easy. The LBD is engaged with the best and most recent scholarship and committed to the authority of the Bible. We believe that a resource uniting scholarship and faith makes God's Word more approachable and more understandable—all for the sake of Christ's gospel reaching more people.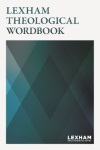 Lexham Theological Wordbook
Editor: Douglas Mangum
Publisher: Lexham Press
Publication Date: 2014
Word studies are a great way to improve your knowledge of the Bible. But they can be time consuming, and carelessly executed word studies can lead to entirely wrong conclusions. The Lexham Theological Wordbook offers a unique solution, saving you time while giving you an accurate understanding of key biblical words and concepts.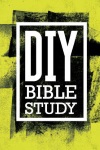 DIY Bible Study
Editor and Coauthor: John D. Barry
Managing Editor: Jake Mailhot
Associate Editors and Coauthors: David Bomar, Elliot Ritzema, Carrie Sinclair-Wolcott
Contributing Editors: Amy Balogh, Lacy Crocker, Miles Custis, Charles Meeks, John H. Morris Jr., Judith Odor, David Seal, E. Tod Twist
Publisher: Lexham Press
Publication Date: 2014
This highly visual curriculum leverages Logos Bible Software and Lexham Press products to take your Bible study to the next level—or to help you begin. Video lessons explain Bible study principles and survey every book of the Bible. And application-focused content, accompanied by stunning graphics, helps you see what the Bible meant to its original readers and what it means for us today.
Evangelical Exegetical Commentary Series
Editors: H. Wayne House, William D. Barrick, W. Hall Harris III, and Andrew W. Pitts
Publisher: Lexham Press
Volumes: 10
The Evangelical Exegetical Commentary is a brand new series written from a distinctly evangelical perspective which incorporates the latest critical biblical scholarship. Published by Lexham Press, this set includes the first ten volumes of the projected 44-volume EEC. The publication of the EEC marks the first time a major Bible commentary series has been published in digital form before its print counterpart—and the first time it has been designed with a digital format in mind.
Featured Titles:
Exodus
Esther
Ephesians
James
1, 2, & 3 John
Lexham Bible Guides
Authors: Derek R. Brown, Miles Custis, Douglas Mangum, E. Tod Twist, Wendy Widder, and Matthew M. Whitehead
Series Editor: Douglas Mangum
Publisher: Lexham Press
Volumes: 15
The Lexham Bible Guide is your starting point for study and research. It surveys all the relevant literature on a passage and brings the summary back to you. These guides are written from the ground up to take full advantage of Logos' platform. The interconnectivity of the Lexham Bible Guides within the Logos library provides you with relevant, curated content at a click, produced by professional researchers. There's no need to flip through pages, pore over commentaries, or search through dictionaries. You get access to the best content available—instantly.
Featured Titles:
Genesis 1–11
Romans
Galatians
Ephesians
1 Timothy
Lexham Discourse Hebrew Bible
Editors: Steven Runge and Joshua R. Westbury
Publisher: Lexham Press
Volumes: 6
A first for Old Testament studies, the Lexham Discourse Hebrew Bible visually presents the discourse and communicative functions of the Hebrew text of the Old Testament. This makes it possible for the reader to quickly and easily recognize how the Old Testament authors structured their message and what elements they considered most important in their clauses, sentences, and paragraphs. This ability to recognize the priorities of Old Testament authors in their writing has significant implications for students writing papers, pastors preparing sermons, and scholars studying the Hebrew text.
Lexham Discourse Greek New Testament
Editors: Steven Runge
Publisher: Lexham Press
Volumes: 6
With the Lexham Discourse Greek New Testament, we can now get behind the words of the New Testament writers and discover the particular linguistic tasks that inform translation and interpretation. The Lexham Discourse Greek New Testament identifies discourse markers and performs complex discourse analysis of the entire New Testament quickly, easily, and accurately, which makes it one of the most advanced tools for studying the Greek text of the New Testament.
Spurgeon Commentary Series
Editors: Elliot Ritzema, Jessi Strong, Carrie Sinclair Wolcott
Publisher: Lexham Press
Volumes: 10
The Spurgeon Commentary Series makes Charles Spurgeon's content accessible—there is no longer a need to comb through many volumes of Spurgeon's content looking for one nugget of wisdom. Spurgeon's writings are now curated in a format that is tied to the biblical text. Spurgeon's writings on the Bible fill dozens of volumes—his thoughts on particular passages scattered in numerous books and sermons. These volumes collect his thoughts on ten different New Testament letters in a commentary format, with illustrations and applications culled from his sermons and writings.
Featured Titles:
Galatians
Philippians
Hebrews
1 Peter
1 John
Pastorum Series
Editors: Elliot Ritzema, Rebecca Brant, Elizabeth Vince, and Jeffrey E. Miller
Publisher: Lexham Press
Volumes: 14
Present richer, more memorable sermons and reduce your preparation time with the Pastorum Series Collection.
These pastoral resources will enhance your ministry and presentation skills by:
Jumpstarting the sermon-planning process
Saving you countless hours of research time
Providing application suggestions
Making it easy for you to present prayers, quotations, and intriguing biblical data with elegance
Connecting your congregation with church history
Featured Titles:
300 Illustrations for Preachers
1,500 Quotations for Preachers
400 Prayers for Preachers
Study, Apply, Share: Luke
Not Your Average Bible Study Series
Authors: John D. Barry, Miles Custis, Carrie Sinclair Wolcott
Publisher: Lexham Press
Volumes: 12
The Not Your Average Bible Study series combines a deep understanding of the biblical text with real-world application that is relevant to our lives today. Each volume in this series guides you step-by-step through Scripture, helping you discover powerful insights as you move through the text, digging into the Bible on a whole new level. With discussion and reflection questions, specific prayer suggestions, and ideas for further study, you'll see how easy it is to apply these lessons to your everyday life. This is not your average Bible study.
Featured Titles:
Jonah: A Prophet on the Run
Malachi: Easy Doesn't Change the World
Sermon on the Mount: Living for God's Kingdom
James: Simply the Gospel
1 Peter: We Are Refugees
1–3 John: Radical Hospitality
Studies in Faithful Living Series
Editors: Michael Grigoni and John D. Barry
Publisher: Lexham Press
Volumes: 4
The Studies in Faithful Living Series helps your entire church dig deeper into the lives of the founders of our faith. These all-in-one curriculum packages have something for everyone. With each volume, you'll find the depth and breadth of content you expect from Logos—packaged in an innovative suite of resources that coordinates every aspect of teaching. This all-in-one curriculum helps your entire church dig deeper into the Bible, together.
Featured Titles:
Abraham: Following God's Promise
Jacob: Discerning God's Presence
Joseph: Understanding God's Purpose
Mary: Devoted to God's Plan
Stand-Alone Titles
Authors: Various
Publisher: Lexham Press
The Lexham Press Master Collection also includes all of our stand-alone titles. You'll find Bible studies, devotionals, monographs, historical translations, and more!
Featured Titles:
Reformed Dogmatics by Geerhardus Vos
Every Square Inch: An Introduction to Cultural Engagement for Christians by Bruce Ashford
The Unseen Realm: Recovering the Supernatural Worldview of the Bible by Michael S. Heiser
Transformation: The Heart of Paul's Gospel by David deSilva