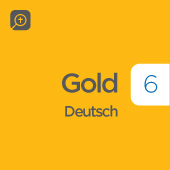 Recommended
$210
OFF
Gold (Deutsch)
Enthält sämtliche Werkzeuge und Funktionen von Logos 6, dazu Datensätze, Mediensammlungen und interaktive Medien. Dazu kommt eine umfassende theologische Bibliothek mit Werken wie ThWAT, ThHKNT, Keil-Delitzsch, NA28 und vielen mehr.
Select a Base Package Family
Übersicht
Finden Sie mit Faktenbuch und Allessuche genau die Informationen, die sie suchen. Mit dem Atlas und einer Datenbank kultureller Konzepte erkunden Sie die Heilige Schrift im Kontext. Erhalten Sie Zugang zu knapp 600 Ressourcen, darunter das Theologische Wörterbuch zum Alten Testament, der Theologische Handkommentar zum Neuen Testament, Keil-Delitzsch, Neuer Sprachlicher Schlüssel, Nestle-Aland 28 und viele mehr.
Weiter unten auf dieser Seite finden Sie eine Liste mit sämtlichen Inhalten dieses Basispakets. Das Rauten-Symbol ♦ steht dabei vor Werken der Liste, die neu für Sie sind. Eine detaillierte Übersicht über die verschiedenen deutschen Basispakete und ihre Unterschiede findet sich hier.
Do More With Logos 6
Bible Study
Reveal cultural concepts of the biblical world

Study Greek and Hebrew—without the degree

Make connections across biblical events

Engage the Word with new Interactive Media

Get instant information on biblical topics

Find the right results with one search

Explore beautiful media

Link the Bible story with its geography
Greek and Hebrew
See every lemma's form and frequency

Simplify your lexicons

Connect English ideas to original-language words

Convert Greek and Hebrew

Search the original languages in your Bible

See alternate meanings of original-language words

Compare differences across ancient texts

Explore the Psalms with Interactive Media

Discover Paul's thought-flow

Learn to read and write Greek and Hebrew
Preaching & Teaching
Find relevant, high-quality media

Get quick answers on biblical topics

Engage your audience with elegant presentations

Compare original manuscripts

See different meanings for Greek and Hebrew words

Connect the Bible to ancient texts

Explore the Bible's background

Turn your reverse interlinear into a powerful search tool
Academic
Discover textual differences across ancient manuscripts

Expose the structure of Hebrew poetry

Discover semantic roles for Greek and Hebrew verbs

See how the early church interpreted Scripture

Connect cultural concepts with ancient literature

Simplify your Greek and Hebrew study
Key Resource Categories
Bronze (Deutsch)

9

Silber (Deutsch)

27

Gold (Deutsch)

131

Datasets
Bronze (Deutsch)

10

Silber (Deutsch)

16

Gold (Deutsch)

24

Interactive Media
Bronze (Deutsch)

13

Silber (Deutsch)

16

Gold (Deutsch)

19

Media Collections
Bronze (Deutsch)

15

Silber (Deutsch)

41

Gold (Deutsch)

63

Commentaries
Bronze (Deutsch)

11

Silber (Deutsch)

17

Gold (Deutsch)

26

Theology
Resource Highlights
Theologisches Wörterbuch zum Alten Testament (ThWAT) (9 Bände)
Das Theologische Wörterbuch zum Alten Testament ist ein exegetisches Standardwerk, dessen Ausmaß seinesgleichen sucht. Erschienen zwischen 1973 und 2000, erforscht das ThWAT über 1150 hebräische Begriffe des Alten Testaments und ist damit für die Exegese des Alten Testaments unverzichtbar.
Kommentar zum Neuen Testament aus Talmud und Midrasch (3 Bände)
Meyers Kritisch-exegetischer Kommentar über das neue Testament (17 Bände)
Neuer sprachlicher Schlüssel zum griechischen Neuen Testament: Matthäus bis Offenbarung
System Requirements
Windows
Windows 7 SP1
2GB RAM
1024x768 Display
30GB Free Space - Internal HDD/SSD Only (may require additional space depending on your library)
Internet connection (for activation, updates, and some features)
Mac
OS X "Mavericks" 10.9
2GB RAM
30GB Free Space - Internal HDD/SSD Only (may require additional space depending on your library)
Internet connection (for activation, updates, and some features)