Key to the Bible (3 vols.)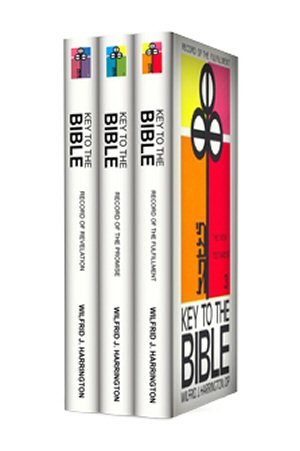 Overview
The majority of people who read the Bible find it difficult to understand. Many are discouraged and give up Bible reading altogether. They need a guide to help them understand it and to get the most out of their Scripture reading. Wilfrid J. Harrington's Key to the Bible helps readers enjoy and benefit from Scripture study.
Harrington's work is addressed to both Scripture students and laypersons. He offers an introduction to the Bible that is in line with modern scholarship, yet clear and easy to understand. Harrington provides a welcome departure from the cold, analytical style of Scripture books that treat the Bible like a scientist at a banquet who is more interested in the chemical analysis of the food than in enjoying it.
Key to the Bible is suitable for general reading, Bible and religion classes, and seminary courses.
In the Logos editions, these volumes are enhanced by amazing functionality. Important terms link to dictionaries, encyclopedias, and a wealth of other resources in your digital library. Perform powerful searches to find exactly what you're looking for. Take the discussion with you using tablet and mobile apps. Your software brings the most efficient and comprehensive research tools together in one place, so you get the most out of your study.
Key Features
Harnesses modern biblical scholarship
Offers an accessible examination of Scripture
Adapts to lay audiences or seminarians
Individual Titles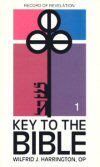 This volume contains seven chapters to guide readers in Scripture study:
The Written Word
Scriptural Inspiration and the Truth of Scripture
The Interpretation of Scripture
The Canon of Scripture
Biblical Criticism
An Outline History of Israel
History of New Testament Times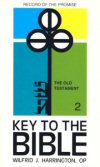 Wilfrid J. Harrington analyzes the Old Testament in eight parts:
The Pentateuch
The Deuteronomical History
The Prophetical Books
The Wisdom Literature
The Psalms
The Chronicler's History
The Books of the Maccabees
The Writings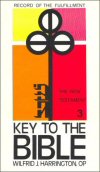 Journey through the New Testament with Wilfrid J. Harrington as he examines:
The Formation of the Synoptic Gospels
The Gospel of St. Mark
The Gospel of St. Matthew
The Gospel of St. Luke
The Acts of the Apostles
The Pauline Epistles
The Pastoral Epistles
The Catholic Epistles
The Johannine Writings
About Wilfrid J. Harrington
Wilfrid J. Harrington is an Irish Dominican priest. He studied theology in Rome and biblical studies in Jerusalem, and currently teaches Scripture at the Priory Institute, at the Church of Ireland Theological College, and at Milltown Institute of Theology and Philosophy, all of which are in Dublin. He is the author of numerous books, including Jesus Our Brother: The Humanity of the Lord and Reading Mark for the First Time.
More details about these resources