Guides for the Perplexed: Sin and Justification (2 vols.)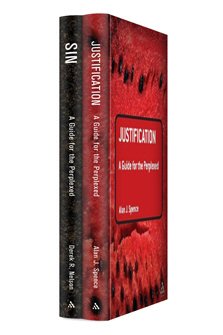 Guides for the Perplexed: Sin and Justification (2 vols.)
•
Runs on Windows, Mac and mobile.
Overview
The doctrines of sin and justification make up the bedrock of Christian thought. These comprehensive introductions survey the work of the most important thinkers on these subjects with clarity and concision. In a time when interpreting the meaning of sin and salvation has become difficult and even taboo, these guides are a lucid history that will help readers from any background situate these doctrines historically and see how they relate to other key doctrines.
In the Logos editions, these volumes are enhanced by amazing functionality. Important terms link to dictionaries, encyclopedias, and a wealth of other resources in your digital library. Perform powerful searches to find exactly what you're looking for. Take the discussion with you using tablet and mobile apps. With Logos Bible Software, the most efficient and comprehensive research tools are in one place, so you get the most out of your study.
Key Features
Introduces the key issues in contemporary thought on sin and justification
Showcases various perspectives on historically divisive issues
Examines the intricacies of each doctrine and how each has been interpreted throughout history
Individual Titles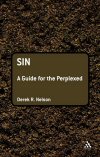 Christianity concerns itself with salvation. But salvation implies something from which one must be saved, just as reconciliation implies an estrangement and redemption a loss. The classical theological term for the problem to which salvation is the solution is "sin." Interpreting the meaning of sin, however, has become difficult for two reasons: sin has become a taboo subject in popular discourse and has acquired an extremely broad meaning in recent theology.
Sin: A Guide for the Perplexed is intended as a mid-level, comprehensive introduction to the notion of sin and its significance for Christian theology. Nelson situates and interprets biblical material on sin, and then offers a lucid history of the doctrine. He elucidates Augustine's conception of original sin and defends it against its many caricatures. Special attention is paid to sin as an ordinary, yet highly interruptive, phenomenon in the lives of individuals. This is supplemented by a careful look at the non-individualistic dimensions of sin, and an appreciation of how sin relates to other key theological commitments.
It takes not only a searching mind but also a good sense of wit to write intelligibly about sin from a Christian perspective. In this excellent primer on sin, Derek R. Nelson accomplishes both goals. Rich in examples, his analysis of the many sin-nonyms of sin is particularly penetrating.
—Niels Henrik Gregersen, professor of systematic theology, Copenhagen University, Denmark
It is an odd fact that the language of sin is widely used in contemporary cultures and yet also widely misunderstood. Derek Nelson's book, Sin: A Guide for the Perplexed, helpfully address this situation by deftly showing the indispensable contribution Christian theology makes to clarifying sin as a moral vocabulary and also perplexity about sin.
—William Schweiker, Edward L. Ryerson Distinguished Service Professor of Theological Ethics, University of Chicago
Derek R. Nelson is assistant professor of religion and codirector of the Thiel Global Institute at Thiel College in Greenville, Pennsylvania.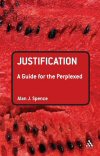 This volume provides an upper-level introduction to the doctrine of justification—the doctrine so central to the Apostle Paul in the first century, Augustine in the fourth century, the Reformers in the sixteenth century, and which continues to be of utmost importance in the contemporary church. The core of the book is a historical survey of the doctrine of justification as it has developed within the Western church. The focus is on a number of principal theologians with reference also made to their peers and followers. After the historical theological survey, Spence offers a clear examination of the Pauline texts on justification. The conclusion considers what part the doctrine of justification can have within a modern worldview in which the concept of divine judgment has generally been marginalized.
Alan Spence has written a characteristically clear, carefully plotted, and even-handed overview of some of the major developments and debates on the doctrine of justification.
—Oliver Crisp, professor of systematic theology, Fuller Seminary
In this thoughtful and useful book, Alan Spence sets forth a classical Reformed understanding of the doctrine of justification that is suited for readers today. He seeks to retrieve the central message of the Reformation for a new generation and in the face of recent theological developments that seem to be moving in another direction.
—George Hunsinger, Center of Theological Inquiry, Princeton Theological Seminary
Alan J. Spence has been a teacher in Harare, an evangelist in the South African townships, a human rights advocate in Zimbabwe, and Moderator of the Presbyterian Church of Southern Africa. He is now a minister in the United Reformed Church in Nottingham.
More details about these resources