Philosophy Research Library (152 vols.)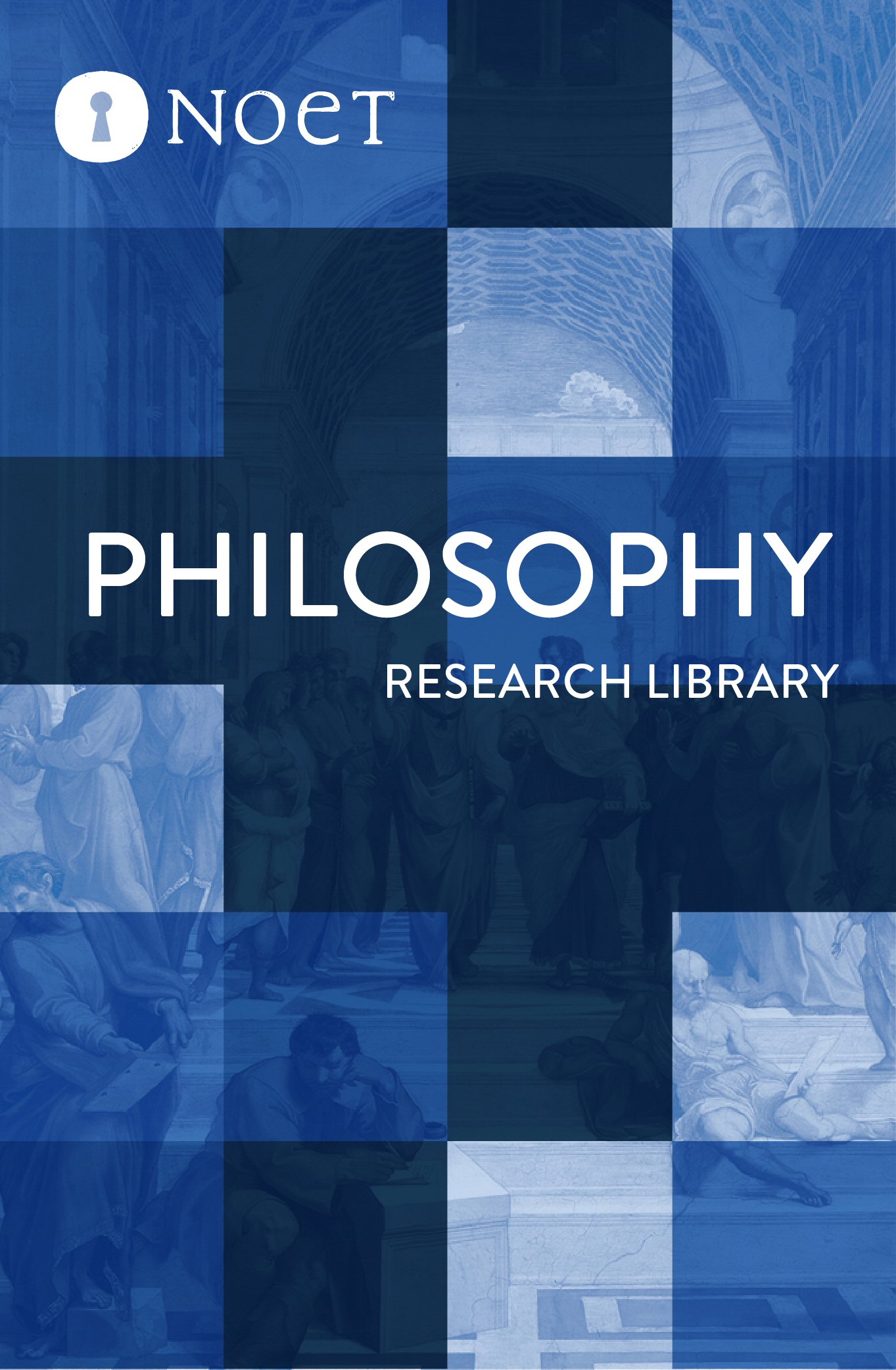 Study Smarter with Logos
Get access to Logos' smart features. Logos research libraries combine premier scholarly tools with interconnected digital libraries, tools, and media.
Examine 25 centuries of philosophy with over 150 enhanced and searchable volumes—a library worth over $2,700. Go deeper in your philosophical investigations, studying words, making notes that sync across devices, and seeing ideas in historical context with Logos' smart research tools.
This research library includes:
Ancient Philosophy Research Library
Medieval Philosophy Research Library
Modern Philosophy Research Library
A Dictionary of Philosophy in the Words of Philosophers
Get the Academic Advantage
Logos lets you study classic texts from across the centuries with unparalleled depth and efficiency. Primary texts and translations scroll in sync and side by side. Greek and Latin gloss and morphology appear with a single click. Notes and highlights sync across all of your devices. Quickly access information on difficult or unusual words, and get instant definitions, translations, audio pronunciations, and more. Discover new connections with Logos' Timeline feature. Use Logos Groups to collaborate and share insights with others.
Original-language data, cross-references, rich media—Logos gives you the academic advantage.
Individual Titles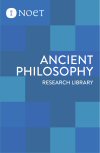 Ancient Philosophy Research Library
The Ancient Philosophy Research Library equips you to engage with the founders of the Western philosophical tradition like never before. Examine ancient philosophy, trace its development, and understand its legacy with Logos' intelligent texts and smart research tools. Comprising Greco-Roman philosophy from fifth century BC to sixth century AD, this library enhances your study of the thinkers who exercised an unparalleled influence on the style and content of the European philosophical tradition.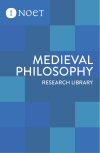 Medieval Philosophy Research Library
Dialogue with the great thinkers of the medieval era with the Logos' Medieval Philosophy Research Library. Spanning from 400 to 1500 AD, medieval philosophy explored the philosophical foundations for theological positions. Delve into the synthesis of philosophy and religion with intelligent texts and Logos' smart tools, investigating both original language and translated works.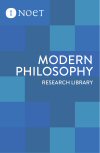 Modern Philosophy Research Library
Join the discourse on the nature of knowledge, language, and reality itself with Logos' Modern Philosophy Research Library. Originating in Western Europe in the seventeenth century, modern philosophy left a lasting impact on Western society. Enhance your study of Descartes, Kant, Hegel, and more with intelligent texts and Logos' smart research tools.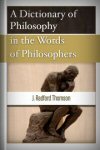 A Dictionary of Philosophy in the Words of Philosophers
Author: J. Radford Thomson
Publisher: Reeves and Turner
Publication Date: 1887
Pages: 517
A Dictionary of Philosophy in the Words of Philosophers was written to provide the general public with a sampling of all major schools of philosophical thought, as presented by leading philosophers of the nineteenth century. Assembled by J. Radford Thomson, professor of philosophy in New College, London, and Hackney College, the dictionary contains essays, lectures, and other works by over 140 philosophers, including René Descartes, Franz Delitzsch, Immanuel Kant, David Hume, and John Locke, as well as other thinkers of philosophical consequence, like Charles Darwin and E. B. Pusey. This work presents a thematic introduction to philosophy by providing an overview of the significant ideas of each philosophical era.
. . . it will prove really serviceable, as what it professes to be, a dictionary of philosophy.
—Wesleyan-Methodist Magazine
System Requirements
Windows
Window 7 SP1
2GB RAM
1024x768 Display
30GB Free Space
Internet connection (for activation, updates, and some features)
Mac
OS X 10.9
2GB RAM
30GB Free Space
Internet connection (for activation, updates, and some features)