Oxford Theological Monographs of the Orthodox Tradition (10 vols.)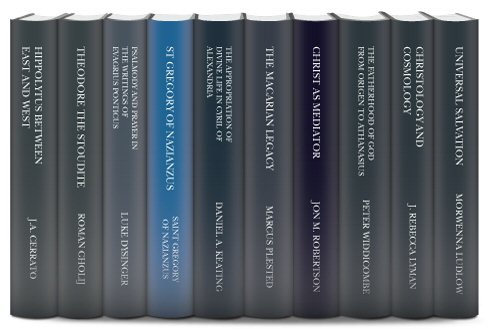 Oxford Theological Monographs of the Orthodox Tradition (10 vols.)
•
Runs on Windows, Mac and mobile.
Your Custom Discount
Reg. Price $219.95
Sale Price $159.95
Your Price $159.95
You Save $60.00 27%
Your Price
What's Pre-Pub?
$159.95
Reg.: $219.95
Print: $1,524.00
Overview
These volumes survey the state of knowledge on 10 flashpoints in early Christian history and doctrine. Experts in Christian history and literature delve deeply into patristic thought on topics such as universal salvation, the trinity, and divine mediation. The authors bring these vital voices from the past into discussions that remain vibrant in the church today—often the first thorough modern examination of these historical people and ideas in English. These scholars provide fresh and exhaustive research for contemporary audiences.
These pioneering works are enhanced by the best in Bible software with the Logos editions. Relevant biblical texts are instantly gathered together in your preferred translation, and enable you to jump into the conversation with the foremost scholars on these issues. Original–language tools draw you even closer to primary sources. Tablet and mobile apps let you take the discussion with you. With Logos Bible Software the most efficient and most comprehensive method to study these texts are in one place: wherever you are.
Key Features
Breathes new life into the voices of church fathers on discussions that remain lively today
Includes clear and complete patristic scholarship from leaders in the field
Brings historical voices together like never before
Individual Titles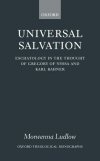 In this book, Morwenna Ludlow offers a fresh look at a controversial topic as she compares and assesses the arguments for universal salvation put forth by theologians Gregory of Nyssa and Karl Rahner. Ludlow looks at the origins and development of the idea of universal salvation and asks whether it is a "second tradition" within Christian theology.
Throughout, Ludlow presents difficult material in a way that is lucid, free of jargon, interesting to the specialist, and acccessible to non-specialists. . . . the overall effect is a clear, balanced and convincing presentation and exploration of ideas. This is a rich book that will be helpful not only to those interested in eschatology and the issue of universal salvation, but also to anyone wanting to get to grips with either Rahner or Gregory of Nyssa.
—Reviews in Religion and Theology
Morwenna Ludlow is a senior lecturer of theology and religion at the University of Exeter.
Product Details
Title: Oxford Theological Monographs of the Orthodox Tradition
Series: Oxford Theological Monographs
Publisher: Oxford University Press
Volumes: 10
Pages: 2,888