Studies in Third Millennium Sumerian and Akkadian Personal Names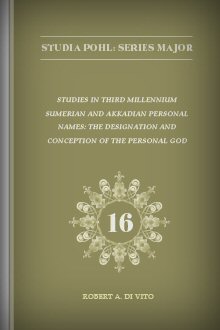 Studies in Third Millennium Sumerian and Akkadian Personal Names
•
Runs on Windows, Mac and mobile.
Your Custom Discount
Reg. Price $19.95
Pre-order Price $14.95
Your Price $14.95
You Save $5.00 25%
Your Price
What's Pre-Pub?
$14.95
Reg.: $19.95
Print: $25.00
Overview
A unique study of Mesopotamian (particularly Sumerian and Akkadian) names as a reflection of Mesopotamia's "personal god" polytheism, this academic volume explores names' socio-linguistic backgrounds in those ancient cultures—the same ancient cultures that influenced biblical history and Hebrew society. Deeply researched and thoroughly footnoted, Studies in Third Millennium Sumerian and Akkadian Personal Names is your direct link to the polytheistic etymology of ancient names.
With Logos Bible Software, your research goes even further. Every word and name links everywhere in your library, deepening your understanding of the words, phrases, and terms you're studying. Verse references appear on mouseover, showing you your preferred translation, and cross-references appear as links taking you deeper and deeper into the history of Mesopotamian god-names.
Key Features
Contains five appendixes, with two indexes of name translations
Includes a select bibliography of important related resources
Product Details
Title: Studies in Third Millennium Sumerian and Akkadian Personal Names: The Designation and Conception of the Personal God
Author: Robert A. Di Vito
Publisher: Pontifical Biblical Institute
Publication Date: 1993
Pages: 327
About Robert A. Di Vito
Robert A. Di Vito is associate professor of Old Testament and northwest Semitic philology at Loyola University Chicago, where he has been teaching since 1991. He earned his MDiv from Weston School of Theology and his MA and PhD from Harvard University, and he is currently on the editorial board for the Catholic Biblical Quarterly Monograph Series.
Sample Pages from the Print Edition