Classic Commentaries and Studies on Ezekiel (15 vols.)

Classic Commentaries and Studies on Ezekiel (15 vols.)
•
Runs on Windows, Mac and mobile.
Overview
Classic Commentaries and Studies on Ezekiel (15 vols.) features a variety of the most notable classic studies on Ezekiel from nineteenth and twentieth centuries. With scholars such as William Kelly, C. H. Toy, and E. W. Hengstenberg, this collection offers over 4,000 pages of interpretation, observations, translations, contextual history, and application on this critical piece of prophetic prose. The fifteen volumes contained in Classic Commentaries and Studies on Ezekiel (15 vols.) have had an enduring impact on Old Testament exegesis, and this exceptional collection provides easy accessibility to this wealth of significant scholarship.
This collection is essential for students, scholars, pastors, historians, teachers of the Bible, or anyone studying the Book of Ezekiel. With Logos Bible Software, this collection is completely searchable, with passages of Scripture appearing on mouse-over, as well as being linked to the Greek and Hebrew texts and English translations in your library. This makes these texts more powerful and easier to access than ever before for scholarly work or personal Bible study. With the advanced search features of Logos Bible Software, you can perform powerful searches by topic or Scripture reference—finding, for example, every mention of "prophet" or "Ezekiel 11:12."
Key Features
Historical studies on Ezekiel
Noted authors from a variety of backgrounds
Completely searchable, linked to your preferred Bible translation and the other books in your library
Product Details
Title: Classic Commentaries and Studies on Ezekiel
Volumes: 15
Pages: 4740
Individual Titles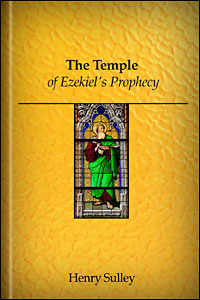 Concentrating on the Temple of Ezekiel, Henry Sulley clarifies the vision given to Ezekiel, as well as the implications beholding the course of events for Israel. Sulley details the manifestation of Israel's response to Ezekiel, and the intended submission to prophetic authority.
Henry Sulley (1845–1940) was a prolific English architect who authored extensive works on the temples of Jerusalem. Sulley's background in architecture allowed him to develop practical commentary on biblical structures.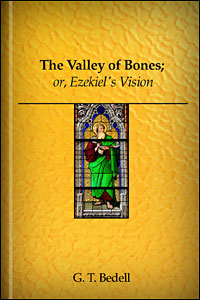 Focusing on Ezekiel 37 and the vision of the Valley of Dry Bones, G. T. Bedell explores the spiritual significance of the contextual imagery and symbolism. Endeavoring to analyze the extent of the vision and prophecy, Bedell renders succinct commentary outlining the redemption of Israel.
G. T. Bedell (1817–1892) was educated at Bristol College, Virgina Theological Seminary, and Norwich University. Bedell later became the Bishop of Ohio and Bishop of Ecusa.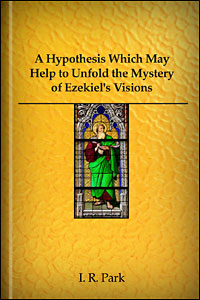 Providing interpretation and illumination of Ezekiel's prophecies, Park uses an exegetical framework to extend symbolic and instinctive analysis to the audience. Providing interpretation and illumination of Ezekiel's prophecies, Park scrutinizes the prophetic characteristics, divine inspiration, and metaphysical intentions of the Book of Ezekiel.
J. R. Park (1778–1847) was educated at Jesus College, Cambridge before becoming Fellow of the Royal College of Surgeons.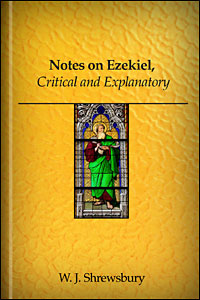 Providing extensive notes and annotation on the original text of Ezekiel, W. J. Shrewsbury explores the consistent themes of redemption and spiritual renewal, as well as divine inspiration and historical context.
W. J. Shrewsbury (1802–1866) was Minister of the Wesleyan Church. Shrewsbury was author of many titles including Christ Glorified in the Life, Experience, and Character of Joseph B. Shrewsbury, The Family Memorial, and Pastoral Remembrancer, and British Methodism and Slavery.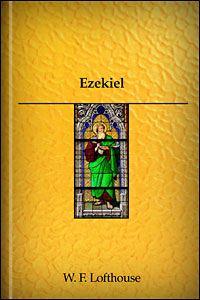 Expounding on the significance of the Book of Ezekiel, Lofthouse provides critical interpretation of the figurative and literal prose. Explaining similes and allegories alike, the author provides in-depth studies on Ezekiel that encompass its historical and semantic context.
W. F. Lofthouse (1871–1965) was educated at the City of London School and Trinity College at Oxford. Lofthouse was ordained in 1896 and later became was tutor of Old Testament and Philosophy at Handsworth Theological College. He later became President of the Wesleyan Conference in 1929.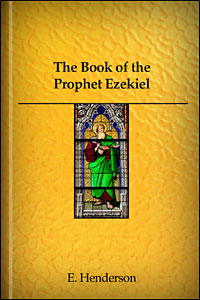 Exploring the differences between the Hebrew, Greek, and Latin translations of Ezekiel, E. Henderson provides astute interpretation and synopsis of the prophetical work. Using a combination of syntaxical analysis, denotative and connotative interpretation, and historical context, the author also examines the divine inspiration behind the work.
. . . we consider it a great and valuable addition to the Biblical literature of our times.
—The Christian Witness and Church Member's Magazine
E. Henderson (1784–1858) was educated to the University of Copenhagen. Henderson was notable for organizing the Bible Society in Denmark.