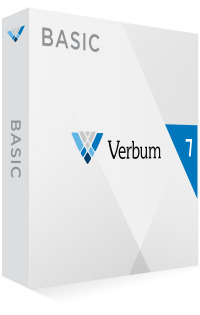 This free version of Verbum Bible Software puts insights from across all of Scripture—and dozens of books—right at your fingertips. With Verbum 7 Basic, you'll do basic Bible study tasks and see for yourself how Verbum can help you discover, understand, and share more of the biblical insights you crave. Customize a Bible reading plan, take notes and highlight, consult devotionals and commentaries, and more—all with the help of intuitive, interactive tools.
Verbum 7 Basic is a limited-feature version of Verbum 7. With no credit card required, enjoy select features that are included in Verbum 7 libraries, as well as a few datasets, books, and other resources*.
*The features, datasets, and books provided in Verbum 7 Basic are "access-only", which means you have access to them, but do not own them permanently.
More details about these resources
Show More