Logos Bible Software 7
Basic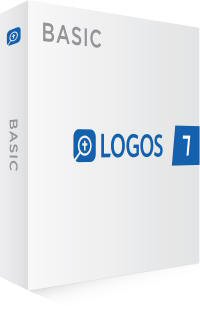 Basic contains 42 library resources you don't own.
Get them all in a Basic base package today for only $0.00.
Included in this base package
A carefully curated theological library containing 42 resources that will be added to the resources you already own.
The Logos 7 software, upgraded to include the Logos 7 Basic Feature Set.
30-day money-back guarantee
Free customer support
Runs on Windows & Mac
Access library in mobile & web apps
This free version of Logos Bible Software puts insights from across all of Scripture—and a collection of key biblical resources—right at your fingertips. With Logos 7 Basic, you'll do basic Bible study tasks and see for yourself how Logos can help you discover, understand, and share more of the biblical insights you crave. Customize a Bible reading plan, take notes and highlight, consult devotionals and commentaries, and more—all with the help of intuitive, interactive tools.
Logos 7 Basic is a limited-feature version of Logos 7. With no credit card required, enjoy select features that are included in Logos 7 base packages, as well as a few datasets, books, and other resources.*
*The features, datasets, and books provided in Logos 7 Basic are "access-only", which means you have access to them, but do not own them permanently.
If you upgrade to Basic, you won't lose any previous features or resources.
Do More with Logos 7
Bible Study
Connect your favorite commentary with any Bible

Get instant information on biblical people, places, events, and objects

Find the right results with one search

Quickly locate different types of miracles, parables, or prayers
Greek and Hebrew
Instantly access Greek and Hebrew words behind the English translations

Immediately get definitions, morphology, and syntactical values of every word in a passage
Resource Highlights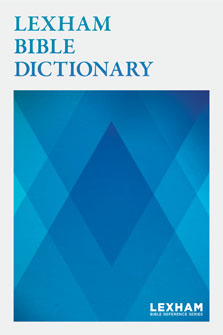 Lexham Bible Dictionary
Get the most advanced Bible dictionary in existence. The Lexham Bible Dictionary spans more than 7,000 articles, with contributions from hundreds of top scholars from around the world. Designed as a digital resource, it integrates seamlessly with the rest of your Logos library. And regular updates are applied...
The Treasury of Scripture Knowledge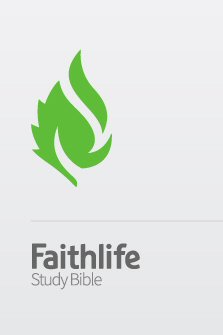 Commentary Critical and Explanatory on the Whole Bible
System Requirements
Windows
Minimum OS update: Win 7 SP1, Win 8.1, or Win 10 Anniversary Update (Version 1607)
2GB RAM
1024x768 Display
30GB Free Space - Internal HDD/SSD Only (may require additional space depending on your library)
Internet connection (for activation, updates, and some features)
Mac
OS X "El Capitan" 10.11 or higher
2GB RAM
30GB Free Space - Internal HDD/SSD Only (may require additional space depending on your library)
Internet connection (for activation, updates, and some features)