Passage Guide
Just look up a Bible passage, and the Passage Guide scours every book in your library, then gives you quick links to relevant commentaries, cross-references, journal articles, cultural concepts, images, and more.
Included in Logos 8 Silver and up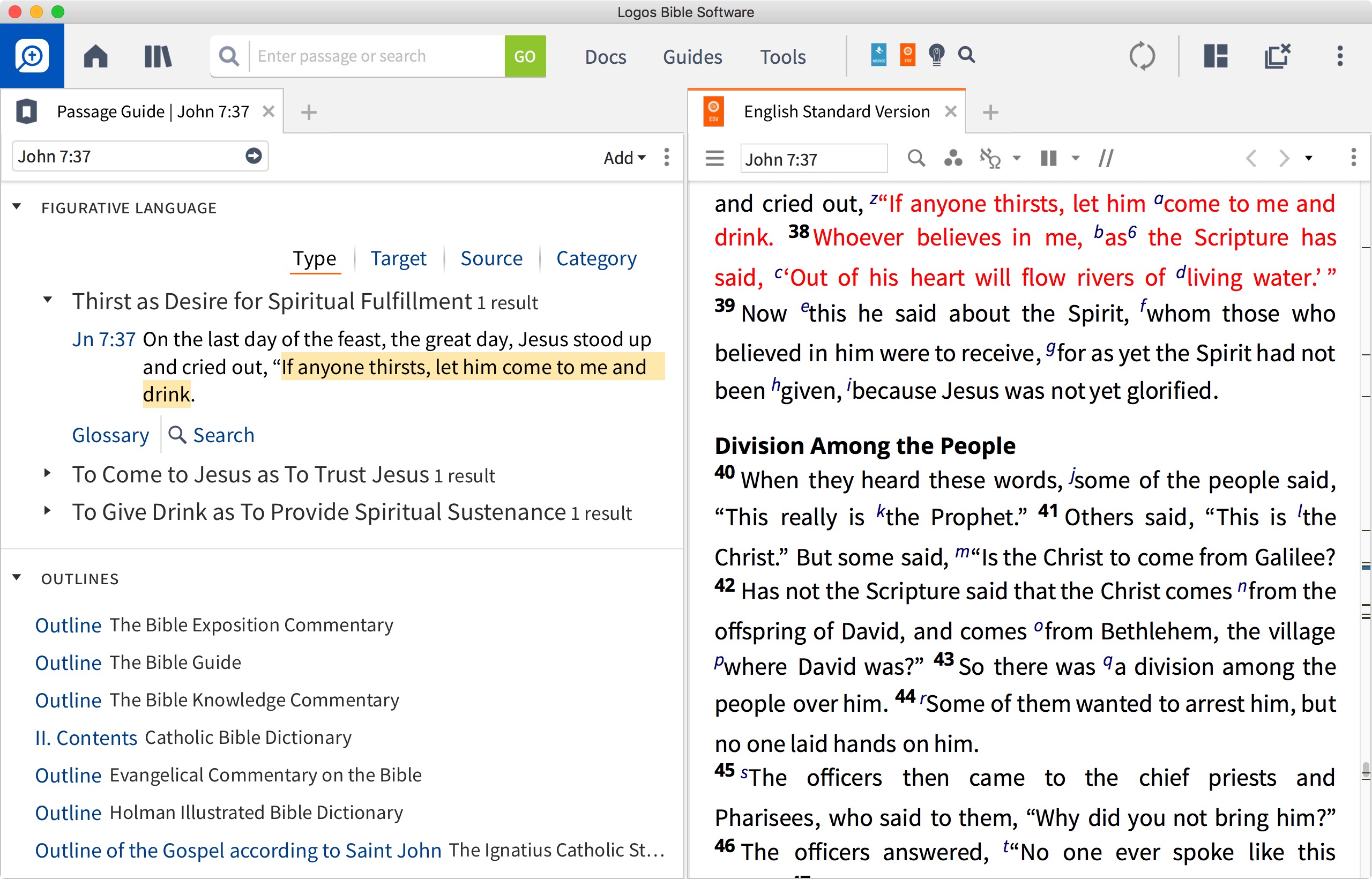 Instant Information on Any Bible Passage
---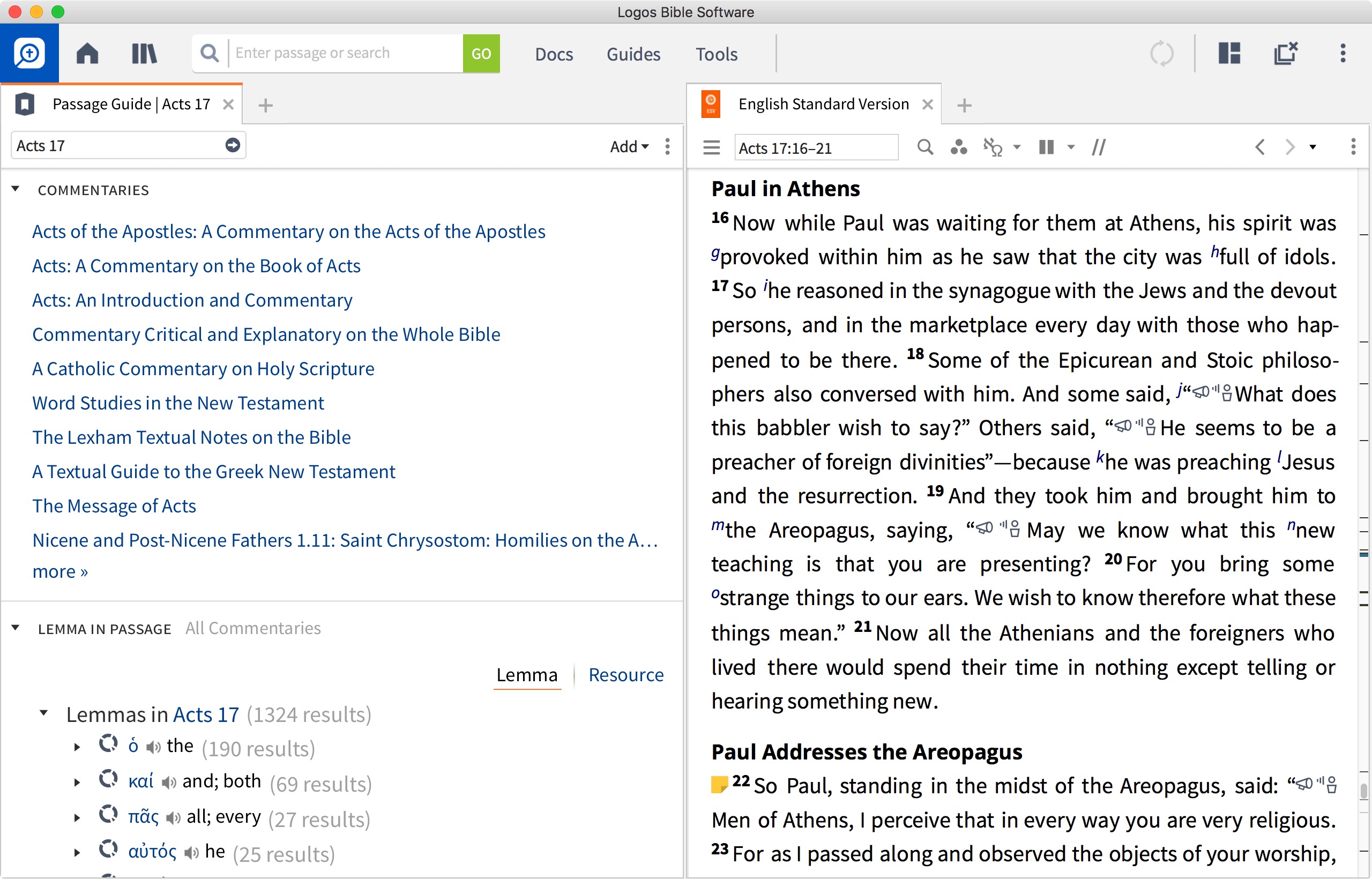 Get quick links to commentaries
Look up a passage, and the Passage Guide gives you quick links to the right page in your favorite commentaries.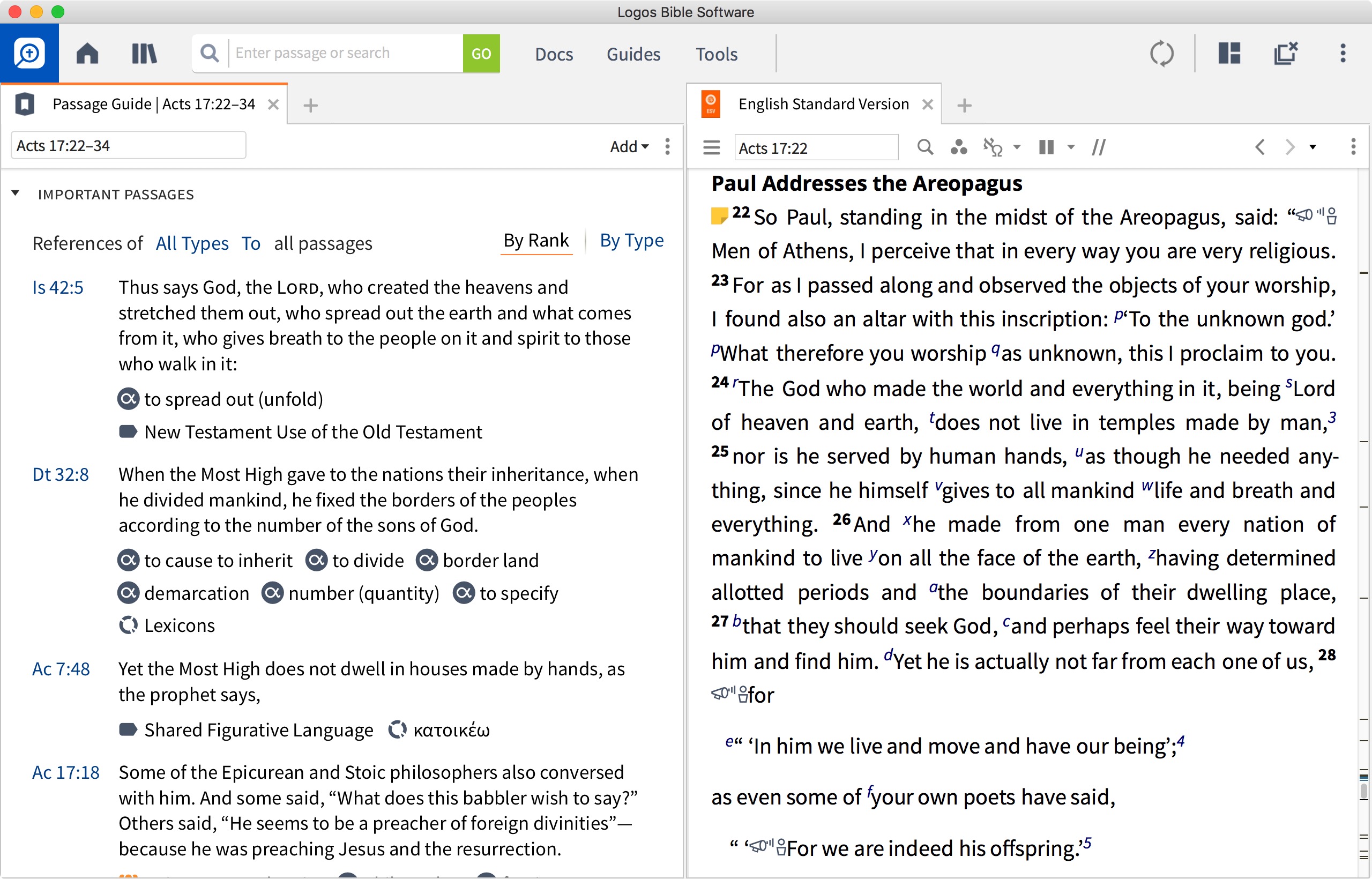 Uncover insights you'd miss in a paper library
Maybe you'd know to crack open a commentary on a passage, but what about a systematic theology? Or journal article? The Passage Guide shows you eye-opening insights from books you might not think to consult.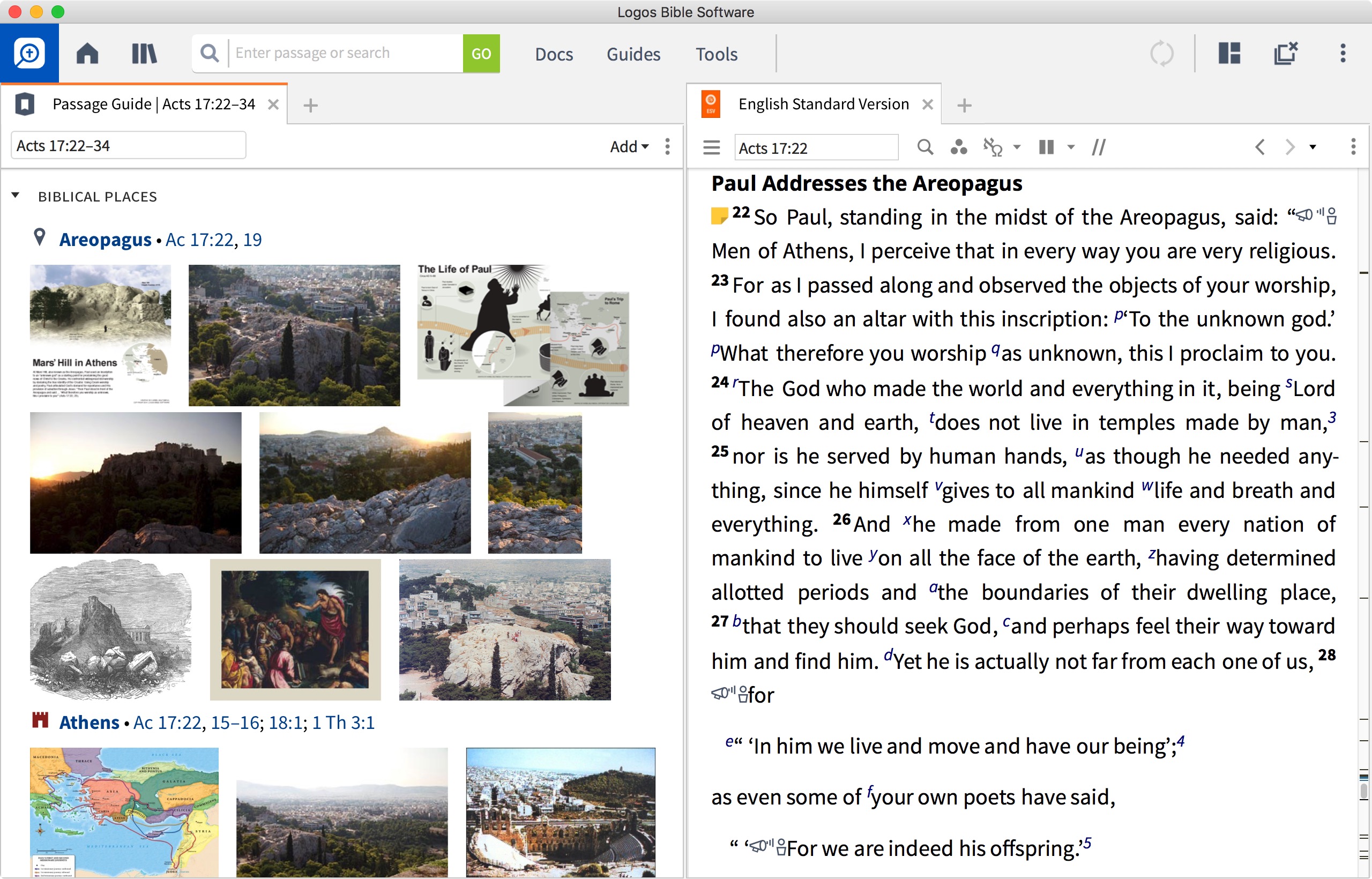 See info on your passage's key people, places, and events
Every character in Scripture has a story, and the Passage Guide makes it easy to learn them all. Get essential background info on every person, place, event, and more in your passage.
Which Package Has the Features You Need?
Compare your options to find the package with everything you need for your Bible study. Or get a recommendation from us.
Recommend
Compare Packages