Bible Browser
For the past 25 years, Logos Bible Software has been enriching Bible study with sophisticated tagging. With the new Bible Browser you can comb through the entire biblical text, choose the data you want to see, and then how you want to see it.
Get started with this feature in Logos 8 Bronze and above.

This video features Logos 7. The software may appear differently in your version of Logos.
Explore the Bible in a whole new way
Logos has hand-tagged the Bible with a staggering amount of data, marking data including people, theological topics, biblical events, and now even figurative language. Now, for the first time, Logos provides a way for you to use all of that data in one place to filter biblical data with a click.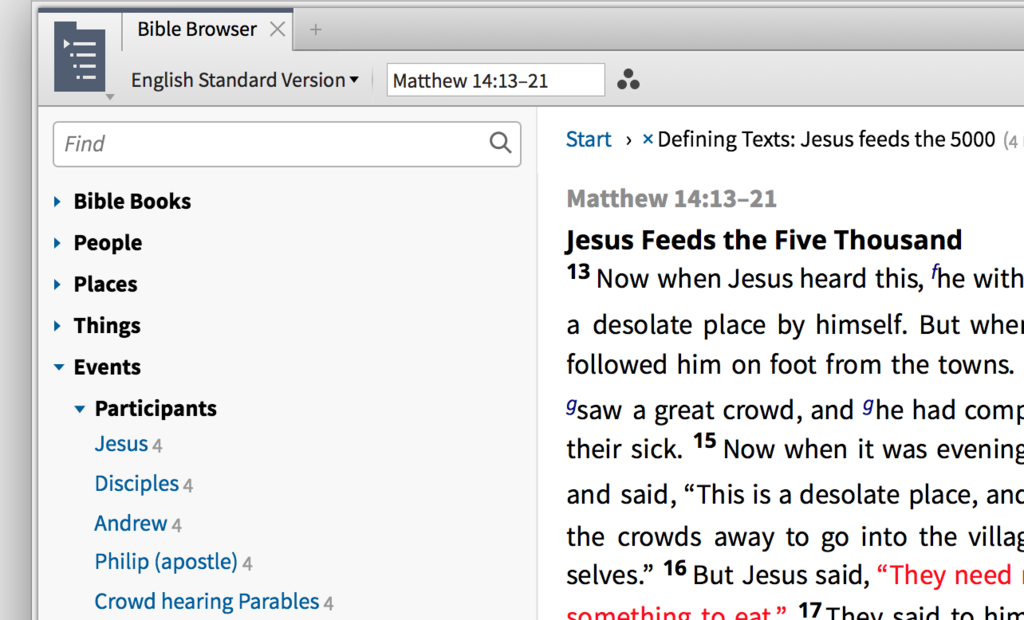 Discover connections
While Logos searching allows you to find exactly what you need, whenever you need it; browsing brings the data to you, allowing patterns to surface. Find the biblical characters most mentioned with regard to any biblical event; find every passage in which a particular person speaks in the Bible. And do it all with mouse clicks: no complicated search terminology necessary.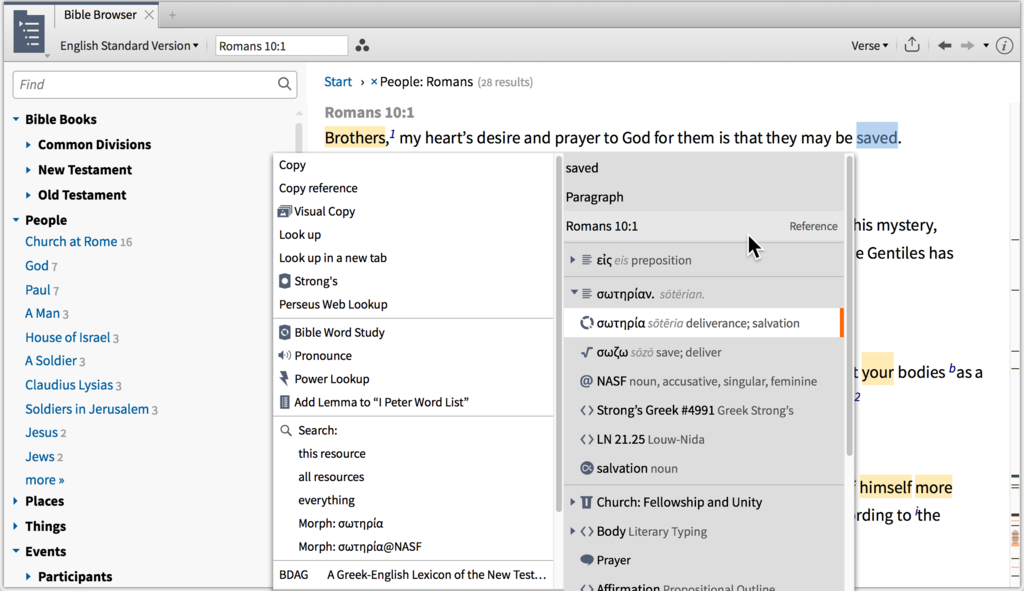 Interact with the text
When you find interesting passages, you can explore them more fully using the context menu. Add a note, start a Bible Word Study Guide, or open a commentary. Or enable Visual Filters such as Propositional Outlines and Speaker Labels—all inside the Bible Browser.
Which Package Has the Features You Need?
Compare your options to find the package with everything you need for your Bible study. Or get a recommendation from us.
Recommend
Compare Packages