Looking to install the Logos 8 desktop software?
Install
For the best Bible study, sign in with a
free Logos.com account.
Get 70+ FREE books in the Logos app.
Create and connect with private groups.
Quickly download owned resources.
Get help on the Logos forums.
Share Community Notes with your groups.
Shop the Logos store.
Get free account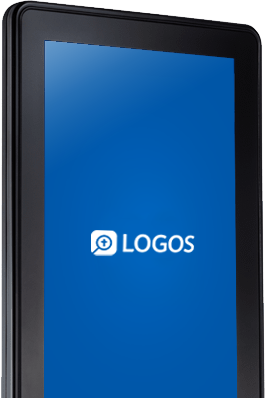 Kindle Fire App
The free Logos Kindle Fire app puts powerful resources in the palm of your hand, so you get the very best in mobile Bible study. It syncs across all platforms, allowing you to pick up right where you left off on any other Web-enabled device. Download the free Logos Kindle Fire app from Amazon today, and experience fuller, richer Bible study wherever you go.
Download
Features
The Logos Kindle Fire app makes mobile Bible study better. See how!
Notes
Highlighting
Word lookup
Split screen
Search
Bible Word Study
Passage Guide
Text Comparison
Custom Settings
Preview references
Favorites
Reading plans
Library
Exegetical Guide
Community Notes
Topic Guide
Verse of the Day
Audiobooks
*Works with Amazon Kindle.
Attach your thoughts and comments to a verse, book, or external resource for future reference.

Two-finger scrolling makes highlighting and selecting text a breeze. Plus, you can mark the text however you want, with more than 80 colors and symbols to choose from.

Access Scripture's original Greek and Hebrew words: simply tap and hold on any word in the Bible, and the lemma and morphology for that term will instantly appear.

Read Scripture side by side with resources, the Passage Guide, notes, and reading plans. The split-screen panels scroll in sync, so you're always in the right place.

Run a quick Bible search through the menu by long-pressing a word or by swiping up when a Bible is open. Logos saves your searches for future reference.

Discover the real meaning behind each word in the Bible—Bible Word Study links the text to dictionaries, cross-references, and lexicons, and lists translations of the original Greek and Hebrew words.

Enter a verse in the Passage Guide to get a detailed list of relevant commentaries, cross-references, literary typing, and media resources.

Pull up any verse and compare it across five Bible translations. Text Comparison visually indicates the variations between versions and provides the percentage of difference between translations.

Control how the text appears. The Logos Android app supports the fonts from your desktop and features larger icons and low-light backgrounds. Increase or decrease font sizes, use red letters (or not), and more.

Easily access the verse you need—simply tap Scripture references to see the Bible text in your preferred translation.

Create new favorites lists and view the ones saved on your desktop—your favorites sync across all platforms.

Stay on track wherever you go. Set up a reading plan for one or more books in Logos, and the Logos app will remind you what to read.

Get over 70 free resources; plus, many titles from your Logos library are just a click away.

Know the Bible in its original languages—no Greek or Hebrew experience required. Perform word studies, follow complex sentences, and get comfortable with Greek and Hebrew pronunciation.

Share verse-by-verse thoughts and comments with your Faithlife groups. Passages mentioned by your church, friends, and Christian leaders show up marked with an icon.

See what the Bible says about important issues. The Topic Guide connects biblical topics to key passages, scholarly articles, and profiles of related people, places, things, and events.

Find encouragement with new Bible verse art on your homepage every day!

Listen to Logos audiobooks anywhere using your Logos Bible app.
Download the free Logos Kindle Fire app today!
Download