Bible Word Study Panel Linking
Easily control whether panels in Logos scroll together or independently using Link Sets. When studying the Greek or Hebrew meaning of biblical words, linking a Bible to a Bible Word Study Guide will update the word you are studying in the Guide as you click on different words in the Bible.
Included in Logos 8 Starter and above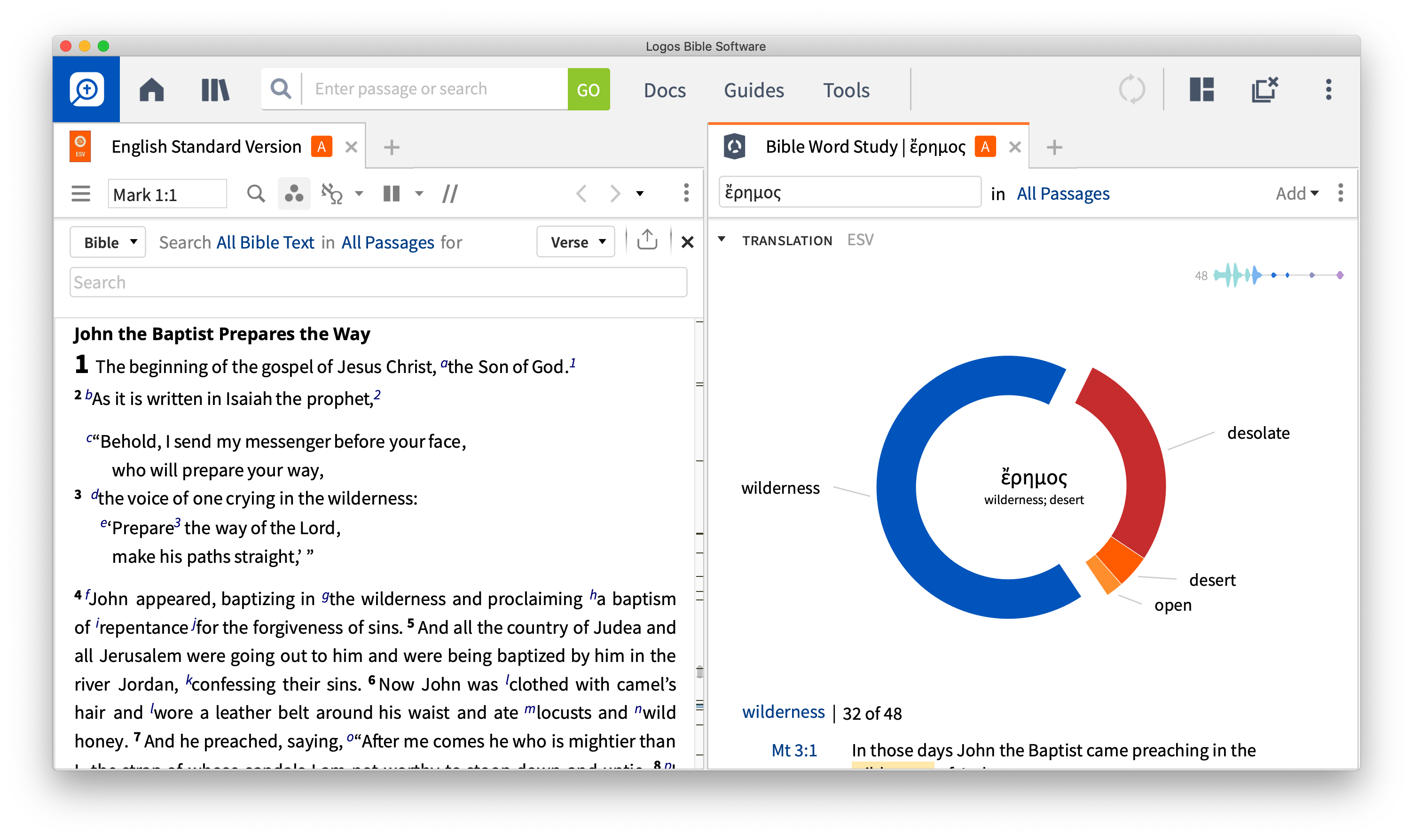 How to Use Bible Word Study Panel Linking
Endorsements
"I love using the Bible Word Study, which is a powerful tool in examining how a particular word is used throughout the Bible. Logos is a must-have for anyone seriously engaged in in-depth Bible study."
— Shadia H.
Get Bible Word Study Panel Linking in Logos 8 Starter and Above