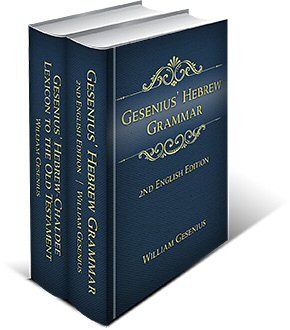 Overview
This classic Hebrew reference grammar and lexicon has been among the most trusted and definitive resources for students of Hebrew for over a hundred years. William Gesenius, German Bible professor, was the one of the leading Hebrew scholars of his day. The two titles in this collection, Gesenius' Hebrew Grammar, 2nd English Edition and Gesenius' Hebrew-Chaldee Lexicon to the Old Testament, set a solid foundation of ancient languages, helping you in your study of Hebrew.
Key Features
Definitive work on Hebrew grammar
Carefully translated into English
Over 1,400 pages included
Product Details
Title: Gesenius Hebrew Bundle
Author: William Gesenius
Publisher: Clarendon and Samuel Bagster & Sons
Volumes: 2
Pages: 1,414
Individual Titles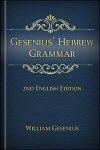 This is the second English edition of Gesenius' Hebrew Grammar, which was edited and enlarged by Emil Kautzsch and revised in accordance with the 28th German edition of 1909 by Arthur Ernest Cowley. The Grammar is one of the definitive reference works for the study of Biblical Hebrew.
The Logos Bible Software edition includes the complete and unabridged text with "additions and corrections" incorporated into the main text.
The enduring value of Gesensius' Hebrew Grammar is evidenced by its inclusion in nearly every seminary's list of essential Hebrew reference works. This classic Hebrew grammar is an important addition to the Logos Bible Software as part of our ongoing commitment to preserve and distribute these important works which are becoming increasingly difficult to obtain in print.
William Gesenius was born in Germany in 1786. He was a committed and insightful Bible scholar and professor. Gesenius died in 1842.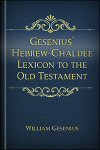 Gesenius' Hebrew-Chaldee Lexicon of the Old Testament is Samuel Tregelles' translation of Gesenius' Lexicon Manuale Hebraicum et Chaldaicum in Veteris Testamenti Libros. It is the predecessor of the Brown-Driver-Briggs lexicon.
More details about these resources