History of Jerusalem Collection (3 vols.)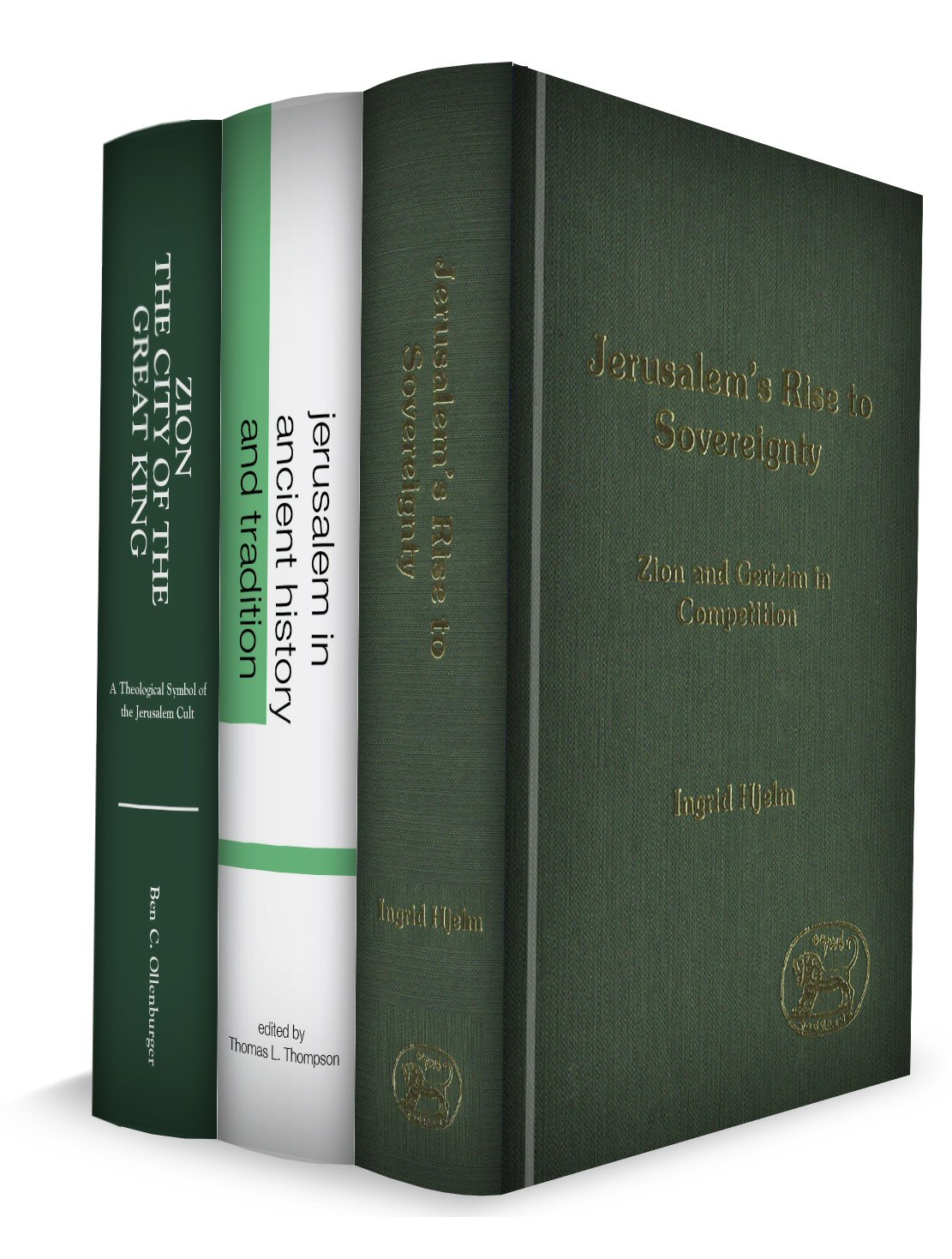 Overview
Jerusalem has figured prominently in the world's history. As a holy city of three major world religions, it has served as the flashpoint of religious, cultural, and political tensions. As the site of the Israelite temple, Jerusalem is central to both the geography and the theology of generations of Bible readers. How did Jerusalem emerge as an important theme of the Old Testament, and what are its modern interpretive implications?
The History of Jerusalem Collection carefully examines Jerusalem's position in the text of the Old Testament, as well as its place in the history of biblical interpretation. Understanding Jerusalem's past is fundamental to answering today's questions about the reading and writing of the biblical tradition, and the theological implications for today. Contributors to this collection include an impressive list of noted scholars, such as Philip R. Davies, Lester L. Grabbe, Thomas L. Thompson, and more than a dozen others. In addition to a collection volume, this collection also contains books by Ingrid Hjelm and Ben C. Ollenburger. These contributors offer new perspectives on the archaeology, history, and biblical traditions of Jerusalem. They also examine the ethical, literary, historical, biblical, and theological traditions of today.
Key Features
Discussion of the historiography of ancient Jerusalem
Examination of the Hellenistic influence in Jerusalem
Discussion of Jerusalem and Holy War throughout the centuries
Scholars outline Jerusalem in the Dead Sea Scrolls
All Scripture references linked to the Bibles in your library (that you own)
Product Details
Title: History of Jerusalem Collection
Publisher: T & T Clark International/Sheffield Academic Press
Volumes: 3
Pages: 935
In this volume, an international team of historians, archaeologists and biblical scholars discuss new perspectives on the archaeology, history, and biblical traditions of ancient Jerusalem and examine their ethical, literary, historical and theological relationships. Essays range from a discussion of the Hellenization of Jerusalem in the time of Herod to an examination of its identity and myth on the Internet, while Thomas L. Thompson's informed Introduction queries whether a true history of ancient Jerusalem and Palestine can in fact ever be written. Contributors include:
Thomas L. Thompson
Michael Prior
Niels Peter Lemche
Margreet Steiner
Sara Mandell
John Strange
Firas Sawwah
Lester Grabbe
Philip Davies
Thomas M. Bolin
Ingrid Hjelm
David Gunn
Keith Whitelam
Thomas L. Thompson
is Professor of Old Testament at the University of Copenhagen.
In Jerusalem's Rise to Sovereignty, Ingrid Hjelm examines the composition of the Books of Kings, using the Hezekiah narratives in 2 Kings 18–20 as a focus. She argues that this narrative is taken from that of the book of Isaiah, with which it shares linguistic and thematic elements. In Kings, it is used with the specific purpose of breaking the compositional pattern of curse, which threatens to place Jerusalem on a par with Samaria. Jerusalem traditions are examined against theories of a late Yahwist author and the Pentateuch's origin within a Jerusalem cult. While the Pentateuch in its final form became a common work, acceptable to all groups because of its implied ambiguity, the Deuteronomistic History's favoring of David and Jerusalem holds a rejection of competitive groups as its implied argument.
Jerusalem's Rise to Sovereignty is an important and valuable book that can be enjoyed by almost any student of the Old Testament.
—Daniel Leavins, The Catholic Biblical Quarterly
Hjelm's study is a well-documented and highly sophisticated work. Scholars and students, even those who disagree with Hjelm, will find a lot of useful analysis and will have to take into consideration her arguments.
—Kenneth A. Ristau, Biblica
Ingrid Hjelm is research associate at the Carsten Niebuhr Institute of Near Eastern Studies and the Department of Biblical Studies, University of Copenhagen.
Zion, the City of the Great King is Ben C. Ollenburger's important study of Zion symbolism in the Hebrew Bible. Filling a gap in current scholarship, this monograph is concerned with specific Old Testament texts and their interpretation. Ollenburger is not merely interested in the Zion tradition as a whole, but in the ways in which Zion is used as a symbol within specific theological traditions. He investigates the use of Zion to represent Yahweh as King and the use of Zion to display that kingship. This volume also contains a helpful summary of previous research on the topic, a lengthy bibliography of related resources, and a detailed author index.
Ben C. Ollenburger is Professor of Biblical Theology at the Associated Mennonite Biblical Seminary.
More details about these resources