The Complete Library of Christian Worship (7 vols.)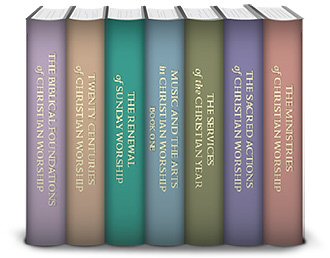 The Complete Library of Christian Worship (7 vols.)
•
Runs on Windows, Mac and mobile.
Overview
If you are looking for more knowledge and tools for teaching and leading worship in a converging spiritual world, then you will find what you are looking for here. The Complete Library of Christian Worship edited by Robert E. Webber is the most comprehensive worship resource available. These books present all aspects of Christian worship in their biblical origins, historical development, and contemporary use.
Dr. Robert E. Webber, the General Editor, states: "As a college professor, Christian educator, and lay person I have been challenged by the new dimensions being experienced in Christian worship. As a student of worship, I am deeply interested in its biblical origins, how it has changed with the times, and how it can achieve its greatest impact on the church and the world.
More than ten years of exhaustive research have gone into the development of a comprehensive resource for the worshiping church, The Complete Library of Christian Worship. It features materials from thousands of books and other resources on the subject of worship and original articles from over 600 scholars and church leaders, including representatives from every Christian denomination as well as many seminaries and institutions of higher learning.
The result is a beautiful collection that covers every aspect of Christian worship. It has been an exciting journey for me as I'm sure it will be for you."
Key Features
Most comprehensive worship reference ever
Every major Christian group represented
(Catholic, Orthodox, Protestant, Evangelical, Charismatic)
More than 600 contributors
Complete biblical, historical, theological, and cultural analysis
Complete examples of services from every tradition
Helpful adaptations of ancient and historical services for contemporary use
Exhaustive annotated bibliographies
Praise for the Print Edition
Robert Webber's creative oeuvre of collected worship resources, The Library of Christian Worship is now available on disc. And the thing is bursting with information on worship—spanning from things you know you need to know, all the way to those smallest details that you never imagined you needed to know about worship...The idea is so good and the application meets so many requirements, this is definitely a resource that every pastor and worship leader should add to their software library.
Product Details
Title: The Complete Library of Christian Worship (8 vols.)
Editor: Robert E. Webber
Publisher: Star Song Publishing Group
Volumes: 7
Pages: 3,438
About Robert E. Webber
Robert E. Webber was, at the time of his death, Myers Professor of Ministry at Northern Seminary in Lombard, Illinois, and served as the president of the Institute for Worship Studies in Orange Park, Florida. Over 30,000 people have attended his workshops, and he has authored over forty books on worship and the church, including the Ancient-Future Collection, available from Logos. He has also written Renew Your Worship and developed a complete audio and video series based on the book and its related workshops. Prior to his appointment at Northern Seminary, Webber taught at Wheaton College for thirty-two years as professor of theology. He has taught courses on the history, theology, and practice of worship and spirituality.