Bill Hamon Collection (13 vols.)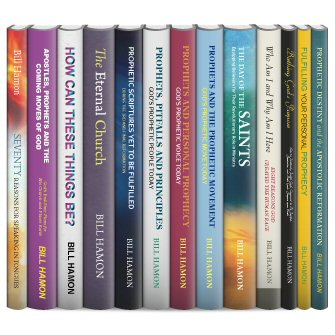 Overview
Far from being confined to biblical times, the Holy Spirit is at work in the church today through prophets, apostles, and the prophetic gifts. This collection brings together the most notable works from Bill Hamon—esteemed bishop, professor, and apostle/prophet. In these volumes, Hamon outlines the work of the Spirit through the history of the church up to our present day.
With the insight and zeal of a prophet, Hamon provides the biblical roots for this new movement of the Spirit while charting a course forward for the church. With the authority and pastoral sensitivity of an apostle, Hamon offers practical guidance for discernment and spiritual growth. If you are looking for a way to open up the prophetic gifts in your own life, these books will start you on that path.
In the Logos editions, these volumes are enhanced by amazing functionality. Important terms link to dictionaries, encyclopedias, and a wealth of other resources in your digital library. Perform powerful searches to find exactly what you're looking for. Take the discussion with you using tablet and mobile apps. With Logos Bible Software, the most efficient and comprehensive research tools are in one place, so you get the most out of your study.
Key Features
Explores the movement of the Holy Spirit in the church today
Examines the role of prophets and apostles
Provides guidance for personal spiritual discernment
Product Details
Title: Bill Hamon Collection
Author: Bill Hamon
Volumes: 13
Pages: 3,060
Christian Group: Pentecostal
Resource Type: Monographs
Individual Titles
Speak in Tongues? About 95 percent of Spirit-baptized Christians don't understand the purposes and benefits of speaking in tongues. More than 600 million Christians have received the gift of the Holy Spirit, yet most do not utilize this precious gift to its full potential. And many who do speak in tongues on a regular basis do not fully understand all the benefits this gift brings.
You can learn how to use your spirit language to see prayers answered, activate more faith, receive healing and victory, and increase God's love and power within your life and ministry. You can utilize the gifts of the Holy Spirit through speaking in tongues by learning the 70 reasons for speaking in tongues—including biblical proof reasons, personal benefit and blessing reasons, and powerful spiritual ministry reasons. 70 Reasons for Speaking in Tongues was written for Spirit-filled believers and those who want to know more about this God-given, Holy Spirit-infused gift that has changed hearts and minds for generations.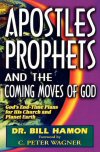 Author of the Prophets series, Dr. Bill Hamon brings the same anointed instructions in this book on apostles. Learn about the apostolic age, how apostles and prophets work together, and what this means with respect to God's end-time plans for the Church.
This book is so timely to read! Bill Hamon is one who has special spiritual ears to hear what God is saying to his church today. God has raised him up to help us understand the role of the apostle today, just as he helped us understand the role of the prophet a decade ago. You will not find a better navigator for this exhilarating trip into this new stream of the Holy Spirit than Bill Hamon.
—C. Peter Wagner, professor emeritus of church growth, Fuller Theological Seminary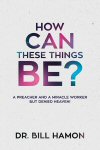 Could some Christian leaders who pastor large churches, heal the sick, prophesy, and preach the Gospel one day hear God speak directly to them: "Depart from me you who practice lawlessness"? Sadly, yes.
In How Can These Things Be, prophetic pioneer and apostolic leader Bill Hamon helps you live triumphantly in an age of compromise—as he exposes some of the most shocking and controversial issues in the church. Become equipped to stand strong as you learn: the "10 M's" that help you tell the difference between true Gospel ministers and false teachers; why sin is so deadly—and how professing Christians and leaders can live silently in sin's bondage; how people can operate in signs and wonders—while living secret lives, committing major sins like sexual immorality and fraud; practical keys to living with Biblical integrity—escaping deception as they pursue the authentic power of God.
In these last days, the danger of deception is close to your front door—in pews, pulpits and pop culture. Learn to identify false messages and messengers and escape their deadly threat!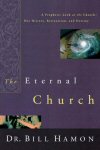 Dr. Bill Hamon takes the reader on a journey throughout the history of the church. Beginning at the origination of the church in the first century, he proceeds to the deterioration of the church during the Middle Ages and the restoration of the church from the time of the reformation to present. He also explores the eternal destination of the church in the years to come, including the eternal ages. This unique perspective shows graphically the why's as well as the what's of church history. Bill Hamon is a valid modern prophet who writes the story of the church of Jesus Christ from the perspective of one who not only sees the past, but also has glimpses into the future.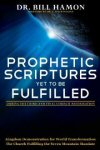 Prophetic Scriptures Yet to Be Fulfilled reveals the times and purposes of God for his church and planet Earth. The church has now entered a new era of Christianity—the Third Reformation. God fulfilled specific purposes in the First Reformation (4 BC–AD 313) and Second Reformation (1517–2007). Likewise, a major purpose of His will be fulfilled in this age.
You will learn about the fascinating transformation to the seven mountains of culture and how every nation will become either a sheep or a goat nation. In the end, the restoration of all things spoken of by the apostles and prophets will release Jesus to return and set up his domain over all the earth.
This book is practical and relatable, historical and revelatory—it could save the church from veering from one ditch to the next.
—James W. Goll, director, Prayer Storm
Few authorities in the prophetic ministry offer such a global, historical, and balanced perspective of the time and seasons of God and his dealings with the church and humankind. This book will become a classic—it's a masterpiece.
—Myles E. Munroe, founder, Bahamas Faith Ministries International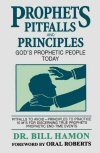 .
In Prophets, Pitfalls and Principles, Bill Hamon shows you how to recognize your hidden "root" problems and how to detect and correct character flaws and "weed seed" attitudes. You will also learn how to discern true prophets using Dr. Hamon's ten M's for maturing and maintaining ministry.
I always take notice when Bill Hamon prophesies or writes a book on prophetic truths. Bill's life in Jesus, and Jesus' working his prophetic Spirit through him, shows the world—and the body of Christ—that it's time we realize God has set in the church not only pastors, evangelists and teachers but apostles and prophets. God bless Bill's new book and those who read and study it. A must for all prophets and Christian leaders.
—Emanuele Cannistraci, founder, Apostolic Missions International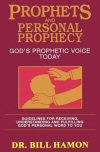 There are more examples of personal prophecy in Scripture than any other biblical subject. Prophets and Personal Prophecy: God's Prophetic Voice Today makes incredible strides towards restoring personal prophecy to the church and is the only book of its kind. Through this volume, Bill Hamon shows you how to put personal prophecy in proper perspective, illuminates the nature of personal prophecy, presents guidelines for handling personal prophecy, and discusses God's purposes for prophets.
Prophets and Personal Prophecy is not an abstract theological doctrinal statement but a practical "how to" guide on what personal prophecy is and what you are supposed to do with it. This book is an absolute must for anyone who has ever heard (or even thought they heard) from God.
—John Gimenez, co-founder, Rock Church International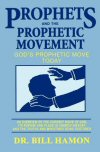 This sequel to Prophets and Personal Prophecy is packed with the same kind of cutting instruction that made the first volume a best-seller. Prophetic insights, how-to's, and warnings make this book essential for the Spirit-filled church. It provides an overview of the current move of God, its purpose and place in church history, and the truths and ministries being restored through it.
Many Christians are looking for "the Day of the Lord" but before that day comes the Lord is preparing his Bride for his divine purposes in the earth. All creation longs for that day—the day of the saints. This day is on God's prophetic timetable and is the day when the saints will fulfill all the Scriptures regarding Christ's glorious church.
The Day of the Saints is written with a sense of urgency and a surge of passion about God's great plans for his end-time people. With prophetic clarity, author Bill Hamon, fits together the biblical directives and the spiritual power that will prepare and propel the saints of God into the world. The saints of God are called to take the message of the Kingdom into the marketplaces of the world and Dr. Hamon shows how all of history has been moving towards this magnificent end.
As a consultant to many large corporations, I thought I had arrived until I met Dr. Bill Hamon. His revelation of marketplace ministry changed my life forever. Hearing God's voice in business changes everyone and everything you touch.
—Sanford G. Kulkin, president, The Institute for Motivational Living, Inc.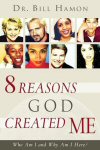 Would you like to know more about your beginning, your real purpose for being, and your destiny? How did you and the world around you begin? How did we become as we are today? Join Bill Hamon on an exciting journey, before time began, and behold the beginning of all things. Watch your history, present purpose, and future unfold with revelation that will thrill and fulfill the greatest longings of your soul.
Hamon has identified eight reasons as to why God created the human race. Beginning with God's command and mandate to Adam and Eve in the Garden of Eden, this work discusses each reason in order of importance, from greatest to least, while buttressing each point with scriptural support and illustrations.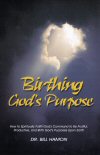 Birthing God's Purpose
Author: Bill Hamon
Publisher: Christian International Ministries Network
Publication Date: 2000
Pages: 88
Jesus said that those who abide in Him will bear much fruit. In this timely book, Dr. Bill Hamon shows you how to become a spiritual reproducer in the kingdom of God. Learn how to discover God's purposes, how to nurture what God has conceived in your spirit, and how to know the proper timing for birthing. God is doing a new thing in the earth today. This book will help you find your part and position yourself to birth God's purposes!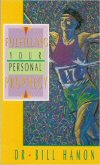 Fulfilling Your Personal Prophecy
Author: Bill Hamon
Publisher: Christian International Publishing
Publication Date: 1992
Pages: 49
This "mini-book" is a tremendous introductory tool into the realm of understanding personal prophecy and how to properly relate to it. This book shares vital prophetic principles for properly responding to God's voice in personal prophecy. These principles include: having the right attitude; recording, reading and meditating; witnessing to your prophecy; doing nothing different unless definitely directed; and understanding God's universal divine principles.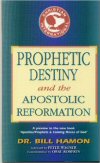 Prophetic Destiny and the Apostolic Reformation
Author: Bill Hamon
Publisher: Christian International Publishing
Publication Date: 1996
Pages: 121
This volume serves as a preview for Bill Hamon's Apostles, Prophets and the Coming Moves of God. In this more concise preview version, Hamon outlines the new movement of God in the church today with regards to the role of prophets and apostles. Far from being something relegated to the past, these roles are part of God's plan for the church at the dawn of this new age of restoration. Hamon draws from biblical teaching on prophecy and the apostles to point the way forward for church ministry.
About Bill Hamon
Bill Hamon has a passion to teach, train, activate, and release mature prophetic ministry in the Body of Christ today. A recognized prophet for over 60 years, he has personally prophesied to tens of thousands of believers and hundreds of prominent leaders. He is the founder of Christian International Ministries, a premier prophetic ministry. He serves as bishop to over 3,000 ministers and churches and CI's headquarters on five continents.