Classics of Lutheran Spirituality (9 vols.)
Overview
This collection of classics explores the history of Lutheran spirituality, gathering some of the most important meditations, sermons, and devotions from Lutheran leaders of the last five centuries. The selected writings cover topics such as Christology, pietism, meditation, and more. Each volume also includes rich analysis from contemporary Lutheran scholars. Featuring the voices of Martin Luther, Emanuel Swedenborg, Johann Arndt, and many others, this collection is the perfect tool for understanding the spiritual history of the Reformation and Lutheranism.
In the Logos editions, these volumes are enhanced by amazing functionality. Important terms link to dictionaries, encyclopedias, and a wealth of other resources in your digital library. Perform powerful searches to find exactly what you're looking for. Take the discussion with you using tablet and mobile apps. With Logos Bible Software, the most efficient and comprehensive research tools are in one place, so you get the most out of your study.
Key Features
Presents classic works of Lutheran spirituality from the last 500 years
Provides unique insight into Protestant spirituality
Includes analysis from contemporary Lutheran scholars
Individual Titles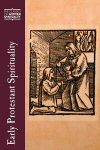 This volume is an anthology that includes writings by the Magisterial Reformers (Luther, Melanchthon, Calvin, etc.), along with lesser-known names (Frith, Capito, Vermigli, etc.) to provide a unique insight into Protestant spirituality as it developed from the earliest days of the Reformation.
Scott H. Hendrix earned his PhD in Reformation studies from Tübingen University in Germany. In 2007, he retired from a professorship in Reformation history at Princeton Seminary, and now lives in North Carolina.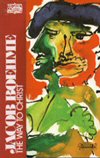 This volume introduces the thought and spirituality of Jacob Boehme, a German Lutheran mystics. The Way to Christ is a collection of nine treatises intended to serve as a meditation guide.
Jacob Boehme (1575–1624) was a German Christian mystic and theologian. He is considered an original thinker within the Lutheran tradition, and his first book, commonly known as Aurora, caused a great scandal.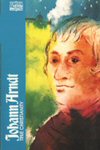 Never before translated into English, this book by the sixteenth-century Lutheran mystic, Johann Arndt, has been the foundation for countless spiritual works, both Protestant and Catholic.
Johann Arndt (1555–1621)was a German Lutheran theologian who wrote several influential books of devotional Christianity. Although reflective of the period of Lutheran Orthodoxy, he is seen as a forerunner of pietism, a movement within Lutheranism that gained strength in the late seventeenth century.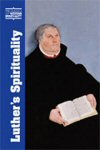 Luther's Spirituality introduces readers to the profound depth and complex issues surrounding the great Reformer's spirituality.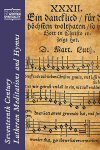 Seventeenth-Century Lutheran Meditations and Hymns
Editor: Eric Lund
Publisher: Paulist Press
Publication Date: 2011
Pages: 384
In this volume, Eric Lund, a specialist in seventeenth-century Germany piety and devotional writings, presents new translations of the prose works and hymnody from the century following the start of the Reformation.
Eric Lund received his MDiv and PhD from Yale University. His teaching and research areas include history of Christianity, medieval and Early Modern piety and spirituality, history of Lutheranism, and the historical interactions of Judaism, Christianity, and Islam.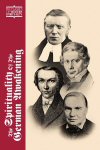 This volume i the spiritual writings of four influential Germans from the nineteenth century who led the revival movement known as the "German Awakening." Much of the material appears here for the first time in English.
Gerald Christianson, who served a parish in Gary, Indiana, has taught early and medieval church history since 1967. He specializes in the theology and spirituality of the late Middle Ages, with additional interests in the history of worship and Christian art and architecture.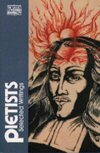 Pietism, with its origins in late sixteenth and early seventeenth-century German Lutheranism, emphasized conversion, union with Christ, and the importance of Scripture. This volume is the most comprehensive collection of Pietist writings available in English.
Peter C. Erb is professor of religion and culture at Wilfrid Laurier University in Waterloo, Canada. He earned his PhD from Toronto University.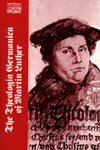 Written around 1350 by an anonymous author, this simple yet profound book discusses life in God as it translates into life in the world. This translation was based on Luther's German edition of 1518.
Bengt Hoffman (1913–1997) received his theological education in Sweden, where he served as pastor and rector in Church of Sweden parishes. He earned his PhD at Yale University and served on the World Council of Churches staff in Geneva, Switzerland, and as director of Lutheran World Service. After World War II, he went to China as a missionary. In 1967 he became professor of ethics and ecumenics at Gettysburg Lutheran Theological Seminary.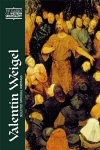 This volume contains the first English translations of key works by Valentin Weigel, an important German thinker and theologian. Also included is an introduction to the context and sources of his thought.
Valentin Weigel (1533–1588) was a German theologian, philosopher, and mystical writer from Saxony. He was an important precursor of later theosophy
More details about these resources