Classics of Anglican Spirituality Collection (7 vols.)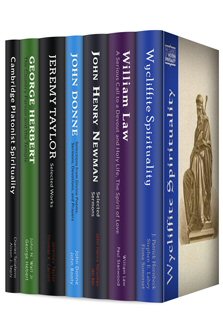 Classics of Anglican Spirituality Collection (7 vols.)
•
Runs on Windows, Mac and mobile.
Overview
John Henry Newman, John Wycliffe, George Herbert, and more—the Classics of Anglican Spirituality Collection presents seven volumes of selected historical literature from various segments of Anglican church history. These works span the late Middle Ages through the Renaissance and Post-Reformation eras, and into the eighteenth century. They include poetry, treatises, sermons, essays, and other writings by authors who made a profound impact on the course of English history—including John Donne, William Law, and Jeremy Taylor.
You'll also explore several important works from lesser-known seventeenth century Cambridge Platonist writers such as Anne Conway, Nathaniel Culverwell, and Peter Sterry. Learn about their involvement, growth, and transformation in the Christian spirituality aspect of the Anglican faith. Their writings still continues to influence both the church and modern society.
In the Logos editions, these volumes are enhanced by amazing functionality. Important terms link to dictionaries, encyclopedias, and a wealth of other resources in your digital library. Perform powerful searches to find exactly what you're looking for. Take the discussion with you using tablet and mobile apps. With Logos Bible Software, the most efficient and comprehensive research tools are in one place, so you get the most out of your study.
Key Features
Focuses on spirituality in Anglican history
Provides volumes from a range of influential writers
Illustrates the religious outlook of the seventeenth century Cambridge Platonists
Individual Titles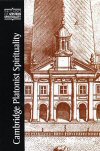 This volume is a collection of poetry, sermons, treatises, and essays by seventeenth-century English philosophers devoted to the goodness of God and the spiritual importance of reason.
Charles Taliaferro, is professor of philosophy at St. Olaf College. He is an associate of the Society of St. John the Evangelist, an Anglican monastic order. He has been a visiting scholar at Oxford University, Columbia, Princeton, New York University, and General Theological Seminary in New York City. He has written multiple books, including Naturalism, Contemporary Philosophy of Religion, and Praying with C.S. Lewis. He coedited A Companion to Philosophy of Religion and Philosophy of Religion: An Anthology.
Alison J. Teply earned her PhD from Cambridge University, studying the theology and philosophy of the Cambridge Platonist Peter Sterry.

George Herbert (1593–1633) was an Anglican priest, poet, and essayist—truly one of the most profound spiritual masters in the English tradition. His spirituality was a synthesis of Evangelical and Catholic piety.
John N. Wall Jr. has been a member of the NC State University (Raleigh) faculty since 1973. He was awarded the Holladay Medal for Excellence in 2003. He is currently engaged in the writing of a book-length manuscript John Donne in 1623: The Maturing of a Vocation, which will trace the development of Donne's career as a priest of the Church of England and examine his writings as a priest in the context of the practice of worship and spirituality in the Church of England. He has written articles, mostly about John Donne.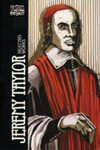 This volume contains selections from the writings of Jeremy Taylor (1613–1667), "The Shakespeare of English prose," which illustrate the underlying theological synthesis of the Caroline Divines and the unity of language and faith that expressed their spirituality.
Thomas K. Carroll is a priest of the Diocese of Ardagh and Clonmacnois in Ireland. Ordained in Rome in 1959, he holds doctorates from the Anglican University and from the Pontifical Liturgical Institute. Present at the Second Vatican Council, he has lectured widely throughout the United States, England, and Australia. He is at present visiting professor at the College of William and Mary, Williamsburg, Virginia. He has written books including Preaching the Word, and Liturgical Practice in the Fathers.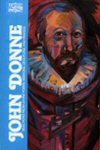 This volume is a spiritual and literary exploration of the famed Renaissance poet John Donne (1572–1631) that looks at his life and work, the transformation of his writing from secular to spiritual, and his relation to modern critics.
John Booty is professor emeritus of Anglican studies at the University of the South, Dewanee, Tennessee. Having received his PhD from Princeton University in 1960, he then concentrated his studies on religion and culture in sixteenth- and seventeenth-century England. He has taught at Virginia Theological Seminary, Yale Divinity School, the Episcopal Divinity School, and Sewanee. He is the author of The Study of Anglicanism and The Church in History.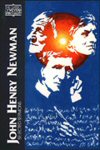 John Henry Newman (1801–1890), a convert from Anglicanism, is a seminal Roman Catholic theologian. This volume includes 34 of his Anglican sermons and four from other sources. This edition contextualizes Newman's spirituality and is notable for its introduction by Ker, a leading Newman scholar.

Often called the greatest of the Post-Reformation English mystics, William Law's (1686–1761) writings, included in this volume, reflect his genius of literary style and religious devotion.
Paul Stanwood is professor of English at the University of British Columbia, Vancouver, Canada. After completing his PhD at the University of Michigan, he did advanced studies at Oxford University and Cambridge University. He has been a recipient of two Canada Council Leave Fellowships. He is a Member of the High Table at Peterhouse, Cambridge University, where he is a permanent member of the College. He is the author of John Cosin, A Collection of Private Devotions and Henry More, Democritus Platonissans.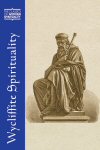 Wycliffite Spirituality
Editors: J. Patrick Hornbeck II, Stephen E. Lahey, and Fiona Somerset
Translators: J. Patrick Hornbeck II, Stephen E. Lahey, and Fiona Somerset
Series: Classics of Anglican Spirituality Collection
Publisher: Paulist Press
Publication Date: 2013
Pages: 432
Dating from the late medieval period in England, this volume is a collection of English translations of Wycliffe's writings, the Wycliffite texts. The records of heresy trials discloses that, far from practicing a wholly negative Christianity, Wycliffites were as keenly interested in the spiritual life as many of their contemporaries.
J. Patrick Hornbeck II is associate professor of theology at Fordham University in New York. His studies focus on the interface between the shifting categories of "heresy" and "orthodoxy" in medieval and early modern Christianity, particularly regarding the Lollards or Wycliffites. He earned his PhD in theology/ecclesiastical history from Oxford University.
Stephen E. Lahey is assistant professor of classics and religious studies at the University of Nebraska. He has published extensively in the field of medieval studies. He is a priest of the Episcopal Church of the United States of America. He earned his PhD in medieval studies from the University of Connecticut.
Fiona Somerset is professor of English at the University of Connecticut and has published extensively about literature and movements in medieval England, especially about Chaucer and about Lollardy. She is a coeditor of The Yearbook of Landland Studies. She earned her PhD from Cornell University.
More details about these resources