Eerdmans Nicholas Wolterstorff Collection (2 vols.)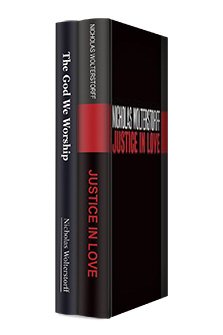 Eerdmans Nicholas Wolterstorff Collection (2 vols.)
•
Runs on Windows, Mac and mobile.
Overview
This collection combines two works from Christian philosopher Nicholas Wolterstorff that contribute to our understanding of liturgical theology and the intrinsic connection of justice and love.
In The God We Worship, Wolterstorff makes explicit the understanding of God implicit in Christian worship, reexamining our liturgical understanding of God through traditional elements in the liturgies of Orthodox, Catholic, Episcopal, Lutheran, and Reformed churches. In Justice in Love, we get the eminent Christian philosopher's take on love and justice, as he argues compellingly that the perceived tension between these two forces reveals something faulty in our understanding of each.
In the Logos editions, these volumes are enhanced by amazing functionality. Scripture citations link directly to English translations, and important terms link to dictionaries, encyclopedias, and a wealth of other resources in your digital library. Perform powerful searches to find exactly what you're looking for. Take the discussion with you using tablet and mobile apps. With Logos Bible Software, the most efficient and comprehensive research tools are in one place, so you get the most out of your study.
Key Features
Examines the theological understanding implicit in Christian liturgy
Offers a fresh take on the harmonious relationship of justice and love
Provides a companion and follow-up to Justice: Rights and Wrongs
Individual Titles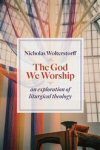 In The God We Worship Nicholas Wolterstorff takes a ground-up approach to liturgical theology, examining the oft-hidden implications of traditional elements of liturgy. Given that "no liturgy has ever been composed from scratch," Wolterstorff argues that the assumptions taken into worship are key to perceiving the real depths of historical Christianity's understanding of God.
Across the liturgies of the Orthodox, Catholic, Episcopal, Lutheran, and Reformed churches, Wolterstorff highlights theologically neglected elements of God, such as an implicit liturgical understanding of God as listener. A dissection of liturgy is not only interesting, Wolterstorff argues, but crucial for reconciling differences between the God studied by theologians and the God worshiped by churchgoers on Sunday.
This book is a flood of light. It has all the Wolterstorff marks, including brilliant clarity and powerful illumination of his subject.
—Cornelius Plantinga Jr., senior research fellow, Calvin Theological Seminary
In his usual graceful way Wolterstorff leads the reader to see what is implicit in Christian liturgy, and to find there a God who listens and hears, who is vulnerable to being wronged and resisted. . . . A major contribution to liturgical theology.
—William Dyrness, professor of theology and culture, Fuller Theological Seminary
For many years, Nicholas Wolterstorff has helped us penetrate the character of worship, combining the acuity of a philosopher and the wisdom of a lifelong practitioner. Now he brings all this to a head in a superbly written study.
—Jeremy Begbie, Thomas A. Langford Research Professor of Theology, Duke University
Nicholas Wolterstorff here gives us a true liturgical theology—not a theology about liturgy but, rather, the explicit and implicit theology in the actions and order of worship. The ripple effects are profound, implicating understandings of God, persons, time, prayer, lament, and much more. There is little doubt that this book will be a landmark in the terrain of liturgical theology.
—Leanne Van Dyk, professor of Reformed theology, Western Theological Seminary
In this timely study Wolterstorff brings his sharp philosophical and theological mind to bear on specific liturgical texts and explores how the church, in enacting the liturgy, hands on its implicit understanding of God. This work will be a crucial text for any serious study of liturgical theology.
—Bryan Spinks, Bishop F. Percy Goddard Professor Liturgical Studies and Pastoral Theology, Yale Divinity School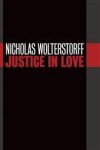 Love and justice have long been prominent themes in the moral culture of the West, yet they are often considered to be almost hopelessly at odds with one another. In this book acclaimed Christian philosopher Nicholas Wolterstorff shows that justice and love are at heart perfectly compatible, and he argues that the commonly perceived tension between them reveals something faulty in our understanding of each. True benevolent love, he says, is always attentive to justice, and love that wreaks injustice can only ever be "malformed love."
Wolterstorff's Justice in Love is a welcome companion and follow-up volume to his magnificent Justice: Rights and Wrongs. Building upon his expansive discussion of justice in that earlier work and charitably engaging alternative views, this book focuses in profound new ways on the complex yet ultimately harmonious relation between justice and love.
Nicholas Wolterstorff's Justice: Rights and Wrongs is a magisterial book. In it and in its companion volume Justice in Love, Wolterstorff has gotten justice right.
—Miroslav Volf, Henry B. Wright Professor of Systematic Theology, Yale Divinity School
Learned, judicious, strikingly innovative, and crystal clear, this book has all the marks of yet another Wolterstorff classic in the making.
—John Witte Jr., Robert W. Woodruff Professor of Law, Emory University
The idea that justice and love are different, incompatible starting points for thinking about the moral life has led to the fragmentation of ethics among the disciplines of philosophy, theology, and law. In Justice in Love Nicholas Wolterstorff puts the pieces back together with careful argument, historical understanding, and fresh thinking about biblical texts. Anyone interested in Christian ethics will find new possibilities here, not only in relation to moral philosophy but also for pastoral care and political life.
—Robin W. Lovin, Cary M. Maguire University Professor of Ethics, Southern Methodist University
In the view of many, Nicholas Wolterstorff is the preeminent Protestant Christian philosopher in the English-speaking world. Justice in Love is an excellent addition to his profound works that have justly earned him this title. In its philosophically astute and theologically informed argument for 'agapic love,' which the Bible and Christian (especially Reformed) tradition teach, this book very much elevates both the theological and the philosophical discussion of this key doctrine. It should be of great interest to theists, both Christian and Jewish.
—David Novak, professor of religion and philosophy, University of Toronto
About Nicholas Wolterstorff
Nicholas Wolsterstorff is Noah Porter Professor Emeritus of Philosophical Theology at Yale University. Before coming to Yale in 1989, he was professor of philosophy at Calvin College in Grand Rapids, Michigan for 30 years. Throughout his career he also served as senior fellow at the Institute for Advanced Studies in Culture at the University of Virginia, and as a visiting professor at Vrije Universeiteit, Harvard University, and Oxford University, among other institutions. He is also the author of Lament for a Son, Journey toward Justice, Art in Action, and Reason within the Bounds of Religion.
More details about these resources