Journal of Biblical Counseling Upgrade (vols. 26–30)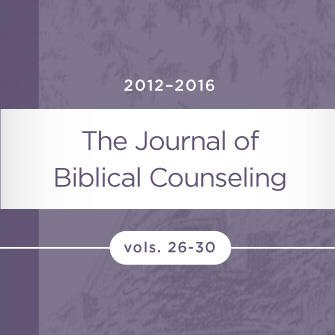 Journal of Biblical Counseling Upgrade (vols. 26–30)
•
Runs on Windows, Mac and mobile.
Your Custom Discount
Reg. Price $36.99
Sale Price $26.99
Your Price $26.99
You Save $10.00 27%
Your Price
What's Pre-Pub?
$26.99
Overview
For nearly 30 years, the Journal of Biblical Counseling has provided a forum to develop the practice of biblical counseling. This Journal of Biblical Counseling collection includes recent journal volumes, 26-30. The journal's mission assists readers as they develop clear thinking and effective biblical counseling practices. Filled with articles that faithfully bring God's truth, mercy, and power to the issues faced by ministries of counseling and discipleship, these resources provide guidance and sage advice for professionals, pastors, and lay leaders.
For Christians who provide counsel to others, Logos Bible Software makes these articles more accessible than ever. In the Logos edition, you can search across multiple volumes by subject or topic to find what you're looking for. When you search these articles by Scripture passage, you'll find every single mention of the verse you're reading—hours of research with one click. Powerful topical searches help you find exactly what you're looking for. Tablet and mobile apps let you take the discussion with you. Whether you're a ministry leader or counselor looking for a comprehensive set of practical tools, Logos Bible Software provides the most efficient and comprehensive research tools are in one place, so you get the most out of your resources.
Key Features
Numerous contributors, including David Powlison, William Edgar, Michael Gembola, Christine Hoover, Kristin Silva, Brad Hambrick, Chris Carter, and more
Filled with relevant and applicable articles and book reviews
Sound, biblical counseling helps
Individual Titles
Volume 26, Number 1, 2012
Volume 26, Number 2, 2012
Volume 26, Number 3, 2012
Volume 27, Number 1, 2013
Volume 27, Number 2, 2013
Volume 27, Number 3, 2013
Volume 28, Number 1, 2014
Volume 28, Number 2, 2014
Volume 28, Number 3, 2014
Volume 29, Number 1, 2015
Volume 29, Number 2, 2015
Volume 29, Number 3, 2015
Volume 30, Number 1, 2016
Volume 30, Number 2, 2016
Volume 30, Number 3, 2016
Product Details
Title: Journal of Biblical Counseling Upgrade
Senior Editor: David Powlison
Series: The Journal of Biblical Counseling
Publisher: CCEF
Publication Date: 2012–2016
Issues: 15
Resource Type: Journals
Topic: Counseling