Islamic Spirituality Collection (3 vols.)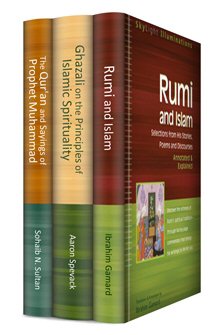 Overview
Understanding the basics of various world religions is key to having a well-developed perspective on human history and contemporary culture.
Comprising the central texts of Islamic spirituality, this collection offers apologists, missionaries, and students of world religion a window into the foundations of the Islamic faith. Each volume presents a translation of the text and facing-page commentary. Understand what the Qur'an and the teachings of Muhammad mean to Muslims, learn about Sufi mysticism, and study the basis of Islamic worship, ritual, and practice.
In the Logos edition, these volumes are enhanced by amazing functionality. Important terms link to dictionaries, encyclopedias, and a wealth of other resources in your digital library. Perform powerful searches to find exactly what you're looking for. Take the discussion with you using tablet and mobile apps. With Logos Bible Software, the most efficient and comprehensive research tools are in one place, so you get the most out of your study.
Key Features
Comprises the central texts of Islamic spirituality
Includes commentary and analysis
Offers insight into Islam's history and culture
Product Details
Title: Islamic Spirituality Collection
Series: SkyLight Illuminations
Publisher: SkyLight Paths Publishing
Volumes: 3
Pages: 832
Resource Type: Commentaries
Topic: Islam
Individual Titles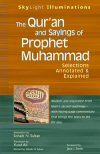 Written by Muhammad in the sixth century AD, the Qur'an is the holy book of Islam. Sohaib N. Sultan's commentary guides readers through the central themes of both the Qur'an and the collected sayings of Prophet Muhammad, known as hadith, illuminating their meaning to Muslims.
A good introduction.
—Christian Century
A comprehensive but accessible introduction.... Assists the reader in grasping the basic issues that underlie the teachings of Islamic spirituality....
—Monastic Interreligious Dialogue
Sohaib N. Sultan is the Muslim life coordinator and chaplain at Princeton University. He is a graduate of the Hartford Theological Seminary. He is a public lecturer and writer on Islam, Muslim culture, and Muslim-Western relations.
Abdullah Yusuf Ali (1872–1953) was a scholar of Islam from India who also studied in England. He served as vice chancellor of Islamia College in Lahore, Pakistan.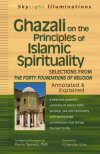 Ghazali on the Principles of Islamic Spirituality: Selections from The Forty Foundations of Religion—Annotated & Explained
Translator: Aaron Spevack
Annotator: Aaron Spevack
Series: SkyLight Illuminations
Publisher: SkyLight Paths Publishing
Publication Date: 2012
Pages: 336
Imam Abu Hamid al-Ghazali is one of the most influential thinkers of medieval Islam. His writings on the interrelation of law, theology and mysticism were central in establishing Sufism as a core dimension of orthodox Islamic practice. Today, many Muslim communities still base much of their practice of Islam on Ghazali's writings. The Forty Foundations of Religion, Ghazali's own summary of his best-known work, The Revival of the Religious Sciences, outlines the basis of Islamic belief, ritual, and practice.
Imam Abu Hamid al-Ghazali (1058–1111) was a Muslim theologian, philosopher, and mystic. He is generally regarded as the most influential thinker of medieval Islam.
Aaron Spevack is assistant professor of religion at Colgate University. He received his PhD at Boston University. His other works include Apples and Oranges: The Logic of the Early and Later Logicians, Jalal al-Din al-Suyuti, and Al-Bujuri.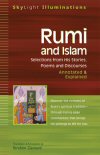 The lyric and wisdom poetry of Mawlana Jalaluddin Rumi has been read throughout the Middle East and Asia for over 700 years. Rumi and Islam—Selections from His Stories, Poems, and Discourses examines the themes of Rumi's poetry and its place within the Sufi tradition of Islam.
Dr. Ibrahim Gamard, after painstaking research from classical Persian texts, has masterfully managed to assemble wonderful summaries, quotations, and a wealth of important information in one book.
—Ravan Farhadi, former professor of history of Persian classics, University of California at Berkeley
Mawlana Jalaluddin Rumi (1207–1273) was a poet, scholar, theologian, and Sufi mystic. His poems have had enduring popularity for over seven centuries, and are widely read by the Persian speakers of Afghanistan, Iran, and Tajikistan. His works include Maṭnawīye Ma'nawī (Spiritual Couplets), Dīwān-e Kabīr (Great Work), and Majāles-e Sab'a (Seven Sessions).
Ibrahim Gamard is a member of the Mevlevi Order, a 730-year-old Sufi order which originated with Rumi himself.