Southern Baptist Journal of Theology (18 vols.) (1997–2014)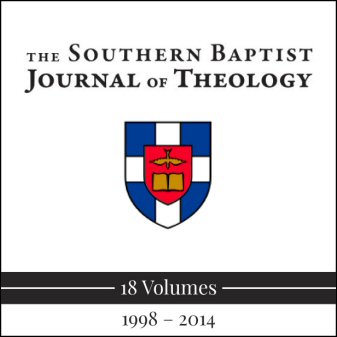 Southern Baptist Journal of Theology (18 vols.) (1997–2014)
•
Runs on Windows, Mac and mobile.
Overview
The Southern Baptist Journal of Theology is published quarterly and features insightful articles by the faculty of Southern Seminary as well as leading evangelical scholars from around the world. Delve into 18 years of academic-level scholarship focused on doctrinal debates, and gain a clearer understanding of themes important for evangelical life and ministry in the twenty-first century. This journal is filled with faithful and edifying instruction from well-known evangelical professors, pastors, and teachers. Noted authors include Stephen J. Wellum, Peter J. Gentry, D.A. Carson, and Thomas R. Schreiner. Walk alongside these leaders in Christian thought and learn how to build up your church in a way that clearly resembles Christ.
The Logos editions of Southern Baptist Journal Of Theology enhance your study with amazing functionality. Fully integrated into your digital library, the Timeline enables you to instantly contextualize the people, places, and ideas discussed in the journal with thousands of other biblical and world events. Perform powerful searches to find exactly what you're looking for. Take the discussion with you using tablet and mobile apps. With Logos Bible Software, the most efficient and comprehensive research tools are in one place, so you get the most out of your study.
For a massive collection of journals from world-renowned scholars across a variety of disciplines, check out the Master Journal Bundle 2.1.
Key Features
Addresses topics of importance to evangelical scholarship
Provides scholarship that supports traditional Christian belief
Contains rigorous scholarship that is sensitive to the needs of the local church
Individual Volumes
The Southern Baptist Journal of Theology, Volume 1, Numbers 1–4 (1997)
The Southern Baptist Journal of Theology, Volume 2, Numbers 1–4 (1998)
The Southern Baptist Journal of Theology, Volume 3, Numbers 1–4 (1999)
The Southern Baptist Journal of Theology, Volume 4, Numbers 1–4 (2000)
The Southern Baptist Journal of Theology, Volume 5, Numbers 1–4 (2001)
The Southern Baptist Journal of Theology, Volume 6, Numbers 1–4 (2002)
The Southern Baptist Journal of Theology, Volume 7, Numbers 1–4 (2003)
The Southern Baptist Journal of Theology, Volume 8, Numbers 1–4 (2004)
The Southern Baptist Journal of Theology, Volume 9, Numbers 1–4 (2005)
The Southern Baptist Journal of Theology, Volume 10, Numbers 1–4 (2006)
The Southern Baptist Journal of Theology, Volume 11, Numbers 1–4 (2007)
The Southern Baptist Journal of Theology, Volume 12, Numbers 1–4 (2008)
The Southern Baptist Journal of Theology, Volume 13, Numbers 1–4 (2009)
The Southern Baptist Journal of Theology, Volume 14, Numbers 1–4 (2010)
The Southern Baptist Journal of Theology, Volume 15, Numbers 1–4 (2011)
The Southern Baptist Journal of Theology, Volume 16, Numbers 1–4 (2012)
The Southern Baptist Journal of Theology, Volume 17, Numbers 1–4 (2013)
The Southern Baptist Journal of Theology, Volume 18, Numbers 1–4 (2014)