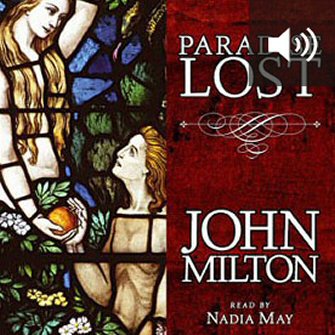 Overview
Explore the masterwork of seventeenth-century poet, polemicist, and man of letters, John Milton. Paradise Lost is a controversial work that has shaped Western conceptions of angels, demons, Satan, and God. It has been simultaneously venerated and denounced through the centuries. This sweeping epic poem explores the biblical story of the fall of Man and the origin of evil, including the temptation of Adam and Eve, and their expulsion from paradise in the Garden of Eden. Published in 1667, the poem contains over ten thousand lines of blank verse, and helped to establish Milton's reputation as one of the greatest English poets.
Audiobooks add new dimension to your digital library. When you listen in Logos, your audiobooks sync across devices—pause a book anytime on your home computer, then pick up where you left off in your car or on your laptop. Listen on your lunch breaks, as a family, or as part of your personal devotional time. Tap into the power of Logos Bible Software in a whole new way.
Key Features
Explores various biblical themes such as the fall of Man
Contains the epic poem that influenced Western cultural views of angels and demons
Product Details
Title: Paradise Lost (audio)
Author: John Milton
Narrator: Nadia May
Edition: Unabridged
Publisher: christianaudio Classics
Publication Date: 2010
Runtime: 9.5 hours
Product Type: Audiobook
Resource Type: Literature
Topic: Classics
About John Milton
John Milton (1608–1674) was a scholarly man of letters, a polemical writer, and an official serving under Oliver Cromwell. His most famous work is his epic poem Paradise Lost.
John wrote at a time of religious flux and political upheaval in England, and his poetry and prose reflect deep convictions and deal with contemporary issues.
Milton's works appear in their entirety in The Harvard Classics, vol. 4: The Complete Poems of John Milton.
More details about this resource