Face to Face with God: The Ultimate Quest to Experience His Presence (audio)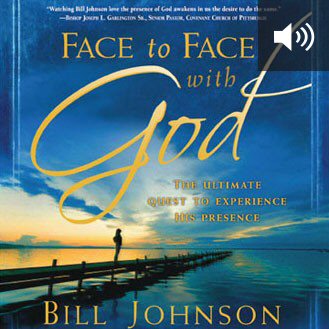 Face to Face with God: The Ultimate Quest to Experience His Presence (audio)
•
Runs on Windows, Mac and mobile.
Overview
In his unique teaching style, Pastor Bill Johnson delivers a message to help readers pursue God for greater measures of His presence than they have ever known before. In Face to Face with God, readers will learn:
How to "set up an ambush" to apprehend God rather than just waiting on God
What it means to enter "the favor of his face," and how it changes history
How to deal with invading thoughts that enter the mind during prayer or meditation time
The reward of keeping one's eyes on the "blesser" instead of reaching for the blessing
What happens when God speaks directly as a result of obedience
How to move beyond the spiritual plateaus to ride the coming wave of revival
Key Features
Presents advice on how to experience God's presence
Discusses how to remain in the spirit while meditating
Offers a Charismatic viewpoint on building a relationship with God
Contents of Print Edition
The Journey Begins
The Favor of His Face
Heading to the Promised Land
His Manifest Presence
Jesus: The Face of God
Setting Up an Ambush
Never the Same Again
Joy: The Reward
Reflection of the Face of God
A People of His Glory
About Bill Johnson
Bill Johnson is the senior pastor of Bethel Church in Redding, California. A fifth-generation pastor with a rich heritage in the power of the Spirit, he is the bestselling author of When Heaven Invades Earth. Bill and his wife, Beni, serve a growing number of churches through an apostolic network that has crossed denominational lines, partnering for revival.
More details about this resource