Lead Me, Holy Spirit: Longing to Hear the Voice of God (audio)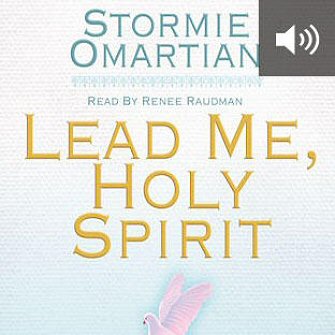 Lead Me, Holy Spirit: Longing to Hear the Voice of God (audio)
•
Runs on Windows, Mac and mobile.
Overview
From bestselling author Stormie Omartian comes a brand-new look at one of God's most amazing gifts to those who believe in him: the Holy Spirit.
Readers can walk in the power and presence of the Holy Spirit in every area of life. With a sure hand, Stormie helps readers to see that the Holy Spirit wants those who know him to hear his gentle leading when he speaks to their heart, soul, and spirit. He wants to help believers enter into the relationship with God they yearn for, the wholeness and freedom God has for them, and the fulfillment of God's promises to them. He wants to lead them.
As readers trust in the Holy Spirit and his great love for them, they will be filled with his mind, knowledge, wisdom, understand their special calling, and sense his guidance in the way they should go.
Key Features
Teaches readers how to listen to the Holy Spirit, and sense his presence in their lives
Merges ideas of the Holy Spirit and God to build a stronger, more meaningful relationship with God
Discusses how readers should listen to the Holy Spirit to discern their calling
Contents of Print Edition
Led to Recieve
Led to Be Filled
Led to Hear
Led to Worship Him
Led to Be Separate
Led to Be Transformed
Led to See Purpose
Led to Bear Good Fruit
Led to Discern
Led to Pray
Led to Follow God
Led to Lead
About Stormie Omartian
Stormie Omartian is the bestselling author (more than 28 million books sold) of The Power of a Praying series, which includes The Power of a Praying Wife Devotional and The Power of a Praying Woman. Her many other books include Just Enough Light for the Step I'm On, The Prayer That Changes Everything, and Praying the Bible into Your Life.
More details about this resource