Wipf & Stock Studies in Ethics (5 vols.)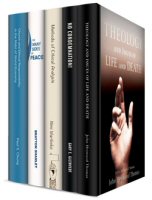 Overview
The Wipf & Stock Studies in Ethics collection presents four studies on the relevance of Christian ethics to the complex issues the world is facing today, as well as a text on methods of ethical analysis. With this collection you can read about the current injustices of the world economy, learn about Gospel-centered nonviolence, study biblical writings about homosexuality, and consider the relevance of theology to issues of life and death. With the Wipf & Stock Studies in Ethics collection you can hone your skills in analyzing social issues.
In the Logos editions, these volumes are enhanced by amazing functionality. Scripture citations link directly to English translations, and important terms link to dictionaries, encyclopedias, and a wealth of other resources in your digital library. Perform powerful searches to find exactly what you are looking for. Tablet and mobile apps let you take the discussion with you. With Logos Bible Software, the most efficient and comprehensive research tools are in one place, so you get the most out of your study.
Key Features
Five texts discussing contemporary topics in ethics
Introduction to methods of ethical analysis
Practical applications to current issues
Individual Titles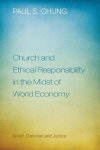 In Church and Ethical Responsibility in the Midst of World Economy, Paul S. Chung promotes a prophetic theological ethic in this age of economic globalization and empire. This text contributes an in-depth analysis of the development of modern capitalism, as well as illustrating the potential for the church to propose alternative solutions to the world economy's current injustice.
This book . . . is wise, rich, complex, amazingly learned, and passionate in its call for a prophetic Christian approach to global economics.
—Stephen Bevans, professor of mission and culture, Catholic Theological Union
Chung provides the reader not only with an overview of Christian thought on capitalism, but also with a lively explication of and conversation with more than a century of secular political and economic perspectives on capitalism. Helpfully, Chung also broadens the religious contributions beyond Christianity, including Confucianism, Daoism, and Buddhism in the conversation. Students of social ethics, pastors, teachers, and laypeople will all benefit from this informed and timely book.
—Heidi Hadsel, president and professor of social ethics, Hartford Seminary
Chung creatively constructs a usable theological tradition to challenge the assumption of the economic status quo as our inevitable future, integrating interreligious and cross-disciplinary resources in the struggle. How can the ecumenical church serve as leaven for imagining and implementing alternatives to global business as usual?
—Craig L. Nessan, academic dean and professor of contextual theology, Wartburg Theological Seminary
Paul S. Chung is associate professor of mission and world Christianity at Luther Seminary. He is the author of Martin Luther and Buddhism (Cascade, 2007) and The Cave and The Butterfly (Cascade, 2010).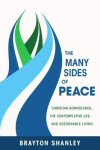 The Many Sides of Peace is based on author Brayton Shanley's 30 years of living in a Catholic lay community, desiring to understand and practice Gospel-centered nonviolence. This book speaks to the signs of these times for those who seek peace, liberation from war, and are concerned with the ecological problems of this era. This book is a message of hope, a "how to live" spiritual manual for those who wish to participate in creating a peaceful world.
The Many Sides of Peace is a thoughtful account of a family and community deeply committed to nonviolence as a way of life and to sustaining themselves on the land . . . The author faces the challenges of the dominant culture, commenting on recent events and miscarriages of justice, and offering an alternative to the violence of the status quo.
—Michael True, emeritus professor, Assumption College
Brayton Shanley has an MA in Pastoral Ministry from the School of Theology and Ministry at Boston College. He has a broad study and practice of Christian nonviolence and ministry with a specialty in interfaith perspectives on peace. He is coeditor of Agape's journal, Servant Song. His essays on nonviolence, sustainable living, and the contemplative life have been published in numerous peace and contemplative journals.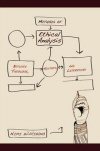 The seven chapters of Methods of Ethical Analysis explore the different ways American ethicists have actively questioned their nation's moral systems or crafted methods for understanding them. The purpose of this book is to illustrate different ways of doing ethics, highlighting methodological pluralism. The text provides readers with a tutorial in ethical analysis and reasoning, and guides them in developing their own perspectives and voice.
Nimi Wariboko is the Katherine B. Stuart Professor of Christian Ethics at Andover Newton Theological School. He is author of The Pentecostal Principle: Ethical Methodology in New Spirit (2012), and God and Money: A Theology of Money in a Globalizing World (2008).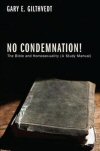 No Condemnation! The Bible and Homosexuality (A Study Manual) is a study of eight biblical texts often referenced when discussing homosexuality.
Oftentimes, when discussing homosexuality, people interpret these biblical texts through the lenses of their own culture, understandings, and opinions. The lives, questions, convictions, and experiences of the ancient peoples represented by the texts are not always read in context. This book seeks to join the conversation about the Bible and homosexuality, and serve as a resource for partners in that conversation.
Given how we . . . love to make the Bible say what we feel, this lucid book is much-needed tonic. Gilthvedt invites people of biblical faith to remove the lens of their culture, look again at the same-sex passages, and reconsider what they actually mean—in their time and for ours.
—David G. Myers, coauthor, What God Has Joined Together: The Christian Case for Gay Marriage
Gary E. Gilthvedt (PhD, St. Andrews University) entered the Lutheran pastoral ministry in 1967 and has served parishes in Minnesota, North and South Dakota, Idaho, and Montana. He has been on the staff of three Lutheran colleges, teaching religion as an academic discipline among the liberal arts.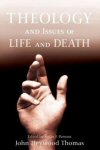 Theology and Issues of Life and Death
Author: John Heywood Thomas
Editor: Susan F. Parsons
Publisher: Wipf & Stock
Publication Date: 2013
Pages: 156
"Does theology have any relevance to the problem of life and death?" According to John Heywood Thomas, the answer is an unequivocal yes. Drawing from his knowledge of literature, philosophy, and theology, Heywood considers issues including the unborn life, death as an event in life, the possibility of global death, the current environmental crisis, and the threat of nuclear war.
The profound meditations on life's ultimate question contained in the chapters of this book are a joy to read. Although challenging, both intellectually and spiritually, they are the result of a lifetime's thought and are full of ripe wisdom . . . The context of these studies is the twentieth century, but the themes explored retain their relevance for the challenges of the twenty-first.
—D. Densil Morgan, professor of theology, University of Wales
John Heywood Thomas's deeply pondered essays on the ethics of life and death draw richly on his wide knowledge of literature, philosophy, and theology. He has an acute sense that detailed discussion of moral problems cannot be adequately sustained outside of a larger vision of the meaning of human living and dying. Through a series of striking insights—indebted particularly to Kierkegaard and Tillich—he shows what shape this might take.
—Robert Song, senior lecturer in the department of theology and religion, Durham University
John Heywood Thomas, emeritus professor of Nottingham University, was head of its department of theology and successively pro-vice chancellor and dean of the arts faculty. He had taught previously at the University of Manchester, Episcopal Seminary Austin, Texas, and the University of Durham. Described by Paul Tillich as his "logical critic," he has written studies of Tillich as well as of Kierkegaard.
Product Details
Title: Wipf & Stock Studies in Ethics
Publisher: Wipf & Stock
Volumes: 5
Pages: 972